US Racing –  Baugh – The Holy Bull Story: Part I
---
Thoroughbred Racing Commentary – Sage – Three types of great race – and how 2004 had them all
---
There are three kinds of people in the world; those who can count and those who can't.
Statistician Logic
---
---
Thoroughbred Racing Commentary – Sage –  Jim Dandy and how the 1930 Travers stunned the crowd
---
History teaches us that unity is strength, and cautions us to submerge and overcome our differences in the quest for common goals, to strive, with all our combined strength for the path to true African brotherhood and unity.
Haile Selassie
---
Questo è per Topo:
Esquire –  There's No Right or Wrong Way to Wear Your Pants Right Now
Girls like guys who wear pants.
---
---
The way a team plays as a whole determines its success. You may have the greatest bunch of individual stars in the world, but if they don't play together, the club won't be worth a dime.
Babe Ruth
---
Sal says that Sal knows who does the WRRRR's speed figures.
---
Questo è per Topo dato che non c'era tempo sufficiente per visitare:
---
This Is Horse Racing – The Inside Rail – Sean Clancy – Child's Play
---
---
---
Sal says that any place with a logo like that will get a visit from Sal soon.
Stay tuned for Sal's report.
Sal says that the bar is 70's horse race themed with a menu that looks like a race program, but is not a teletheatre. Watch for their Canadian Derby specials.
---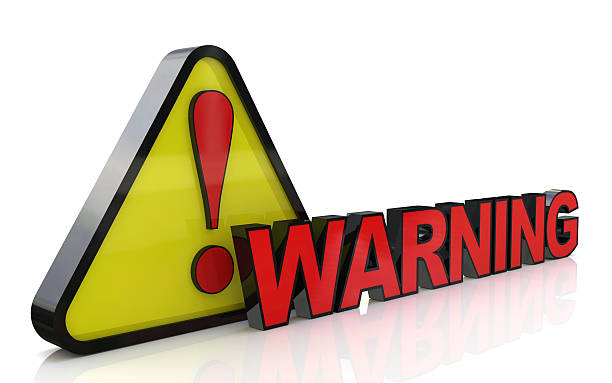 Sal may be saying some rather caustic statements.  If your eyes are sensitive you better get a pair of NASA Approved Eclipse Glasses. If your ears are sensitive you better get a pair of earmuffs cuz sometimes a toque just won't do.
Sal may be featuring some rather sardonic rather tongue in cheek  sarcasm.
Sal says that il nove catches the drift.
---
---
The Globe and Mail –  Graveland – Alberta's United Conservative Party spawning new splinter parties
National Post –  Colby Cosh: Brian Jean's populist manifesto and the delightful chaos it would cause
---
---
LA Times – Pugmire – When he squares off against Conor McGregor, Floyd Mayweather will be looking for a knockout
ESPN – Thompson –  Crossing Crumlin Road
---
There is no fool like a careless gambler who starts taking victory for granted.
Hunter S. Thompson
---
Bloodhorse –  Wincze Hughes – Colonelsdarktemper Strikes for Court, Fires in WV Derby
Does any one of the many Mismanagers at Northlands Park even know what time it is or even care.
Whitney Saturday Mountaineer had its best card of the year and the only place you could bet on it was if you stayed home and watched on HPI and bet on your Bodog or William Hill account. What brilliant mismanagement. Have you customers stay home and wager through channels that return little or nothing to the Alberta horsemen.
You may remember Sal commenting about no TVs on the main floor at Northlands Park showing Arlington a few weeks back. Whitney Saturday there was not a single TV on the main floor showing Del Mar. What brilliant mismanagement. Get your customers to the track and then piss them off by not showing one of the major US tracks.
Sal says he hopes that Century can get their construction crews on steroids (figuratively not literally) so they can get the new track built and running as quickly as possible.
---
We Gotta Get Out of This Place
---
I fear not the man who has practiced 10,000 kicks once, but I fear the man who has practiced one kick 10,000 times.
Bruce Lee
---
---
The first Saturday in August presented an issue older than the 1981 Buick Regal I used to tool around in. The field for Saratoga's Whitney Stakes (G1) broke from the gate at about the same time as the West Virginia Derby (G3) at Mountaineer Casino & Racetrack and Resort. Most eyes focused on Saratoga, leaving Mountaineer's signature event in the back lot. C'mon, guys, there's plenty of room on a Saturday afternoon to spread out the races.
Bloodhorse –  Horses And Horsepower – By Evan Hammonds
---
Sal says that just like Phil Sal has some songs that Sal never tires of reprising.
---
This is the lesson that history teaches: repetition.
Gertrude Stein
---
AZCentral – The Republic – Wagner –  Whoa, Nellie! Funding shortage could bring Arizona horse racing to a halt
---
Thoroughbred Racing Commentary – McQuilkin – Why racecourses like this must hold their nerve if they want to flourish
Thoroughbred Racing Commentary – How a small Midwestern racetrack became a trailblazing success story
---
---
Bloodhorse –  Girvin, McCraken Rematch Possible in Travers
---
TDN – Thornton –  Patience the Winning Virtue for Good Samaritan, Girvin
This Is Horse Racing – Sean Clancy – Chosen One
---
On Saturday, in perfect weather and in front of a huge crowd, the main track played to speed on the inside. Some were heavy favorites that were going to win no matter which path their rider chose but when horses tried to rally wide, they lost their action and momentum. When horses came up the rail, they finished strong. This bias appeared to hold up all day but the final running times were relatively slow.

But a funny thing happened before the Jim Dandy. And being there, I can attest to the fact that it did not rain. Yet, the Saratoga main track was soaked before the race and when you look at the horses after the race, they looked like they raced over a sloppy track.
Brisnet – Powell –  Handicapping Insights: Thoughts on the Jim Dandy, Haskell
Sal says that when tracks change the consistency of their surfaces and their watering patterns they don't need to look far for major reasons in the decline of thoroughbred racing.
---
Bloodhorse – Shulman – Breeder, Actor, Playwright Sam Shepard Dead at 73
His acting career was rekindled in 1977, when he was cast in Terrence Malick's film "Days of Heaven." During filming, in Alberta, his interest in horses led him to become involved in team roping. In 1982, he was acting in a film called "Frances," about the life of actress Frances Farmer, and became romantically involved with Jessica Lange, who played Farmer. In 1983, he and Lange moved to Arroyo Hondo, New Mexico, while Shepard continued to write and act, and became, in his words, "addicted to polo." In 1986, he bought Totier Creek Farm in Scottsville, Virginia, next to the legendary Nydrie Stud in the Charlottesville area. It was there that he started foxhunting. In the past few years he has added working with cutting horses (Quarterhorses used to cut cattle out of a herd) to his equine repertoire.
NY Times – Brantley –  Sam Shepard, Actor and Pulitzer-Winning Playwright, Is Dead at 73
NY Times – Barone –  Critics for The New York Times on Sam Shepard's Plays, Books and Movies
---
Democracy's a very fragile thing. You have to take care of democracy. As soon as you stop being responsible to it and allow it to turn into scare tactics, it's no longer democracy, is it? It's something else. It may be an inch away from totalitarianism.
Sam Shepard
---
---
---
National Post – McGraw – Why horses used to wear bonnets, caps and peaked straw hats
---
A smart horse makes you work harder, but gives you the gift of knowledge.
Cowboy Wisdom
---
---
Fildebrandt is the former Alberta director of the Canadian Taxpayers Federation, and it's a juxtaposition that particularly galls his critics.

Director from 2012 to 2014, Fildebrandt rallied against cabinet minister expense claims and helped the then-Progressive Conservative government draft new expense disclosure policies for MLAs.

He also brought firebrand condemnation of big government spending to his role as opposition finance critic.

In December 2015, in a debate about the Fiscal Planning and Transparency Act, Fildebrandt put forward an amendment to dock the pay of cabinet ministers who fail to meet financial targets.

If members don't follow laws they themselves have passed, he argued at the time, they should face a financial penalty, adding that Finance Minister Joe Ceci was "not sticking to the intent" of legislation.

Alberta Party Leader Greg Clark threw those comments back at Fildebrandt on Thursday, arguing Fildebrandt wasn't sticking to the intent of expense rules.

"It's a bit rich for someone who claims to be fighting for taxpayers to be benefiting from a taxpayer-subsidized apartment," Clark said.

Current CTF interim director Colin Craig said it doesn't matter which MLA flouted the rules, "Jill and Joe Taxpayer … just don't want their money used in that manner."
National Post – Graney –  Derek Fildebrandt takes leave from United Conservative Party finance critic role over Airbnb controversy
Damn, Sal's ticked at Rachel for beating him to the Uber comment.
---
TDN – TOBA Names Officers and Five New Trustees to Board
---
TDN –  Hendrickson Elected President of Racing Hall of Fame
---
We must learn to live together as brothers or perish together as fools.
Martin Luther King, Jr.
---
Alberta Thoroughbred Owners and Breeders Association – Facebook Page
Alberta Thoroughbred Owners and Breeders Association – Website
Sal says that Alberta thoroughbred owners, breeders and participants may have noticed a new splinter group trying to insinuate themselves into the Alberta thoroughbred industry.
Sal says that Phil and Sal may have had and still have differences of opinion with Horse Racing Alberta, Alberta CTHS and HBPA Alberta but Sal says that what we don't need in this province is a small group of owners acting like the kid who owns the football and threatening to take it home if the rest of the kids in the playground don't play by their rules. Sal's not saying that Horse Racing Alberta, Alberta CTHS and HBPA Alberta are perfect, but what we need in this province are people willing to work within those organizations to improve the Alberta thoroughbred industry and not trying to subvert the other organizations.
Horse Racing Alberta, Alberta CTHS and HBPA Alberta all have links that contain their contact information and their personnel and Directors. At time of writing Sal checked out both the ATOBA Facebook Page and ATOBA website and could not find any link or information that would tell Sal who the Directors or representatives of ATOBA are so Sal can't tell il nove who they are. Sal says that sounds suspicious. If a group wants to insinuate itself into the Thoroughbred industry in Alberta Sal says that the group better have the balls be they lady or man balls to come right out into the open and identify themselves. Then before the minions went and liked the Facebook page by rote the minions could have said to themselves who are these people and why are they so biased against HBPA Alberta. Count how many links you have to click before you finally find any mention of HBPA Alberta before you say that Sal is jumping the gun.
The minions could also tell if any of the persons behind ATOBA had ever been to a recent CTHS Alberta or HBPA Alberta meeting and raised any concerns or volunteered to stand for election or participate in one of the many committees. Then the minions could had made an informed choice to like or not like the Facebook page based on the information provided instead of just a nice picture, fancy logo and other lip gloss.
Sal says that if you look at the Thoroughbred Owners and Breeders Association website their Canadian Affiliate is Canadian Thoroughbred Horse Society and not any Canadian Owners and Breeders Association. Sal says that the minions should not think that this yet to be incorporated association is affiliated with the Thoroughbred Owners and Breeders Association although their names are deceptively similar.
The platitudes contained on the ATOBA website and Facebook page may resonate of motherhood and Apple Pie, but Sal says that all the platitudes and couple of loonies will get you a slice of Apple Pie.
Sal says that from their website it appears that a 2017 membership is free, but what about the cost going forward.
Sal says that from their website Sal was unable to garner any qualifications to be a member other than applying. What are the qualifications.
Sal says that he has the same question that some sage person asked at the recent ATOBA recruitment meeting at Northlands Park:
Going forward where is the money to fund ATOBA going to come from.
Sal says that the resources available for the entire horse industry in this province are shriveling and we don't need another organization trying to feed off Horse Racing Alberta's teat.
Sal says that the last thing we need in the Alberta thoroughbred industry is more politician polarization. As a cogent voice said at one of the HBPA Alberta meetings – we need to improve the professionalism of thoroughbred racing in the province of Alberta. Sal says he not convinced in the least that ATOBA is the means to  improve the professionalism of thoroughbred racing in the province of Alberta.
Sal's web server has currently restricted comments on the holybull.ca site. If you would like to comment either use the Contact Page or send  an e-mail to Sal.
---
---
"I just…ugh…Yelp drives me crazy," Zimmern told Business Insider for a video this week. "I think Yelp is neither good nor bad for the food industry. I find it useless."
Esquire – Rense –  Andrew Zimmern Rants that Yelp Is 'Fucked Up' and 'Useless'
Sal's says that you never know if the person(s) postings on these opinion sites ever went to the restaurant or saw the movie.
---
Horse Race Insider – Pricci – Saratoga Diary: "Too Bad About John Pricci"
---
The Globe and Mail – Shufelt – Great Canadian Gaming ups the ante in OLG deal
---
TDN – Lefko – Ontario Government OK's Woodbine Casino
---
Paulick Report – Voss –  Durenberger: Time To Change The Way We Think About The Public And Thoroughbred Welfare
---
LA Times – Scattergood –  Talking to Chris Bianco about pizza, why he finally decided to write a cookbook, and coming to L.A.
---
National Post – McConnell – The important questions: Should you ever use a knife and fork to eat a slice of pizza?
---
---
Bloodhorse – Genaro – Comic-Con, SantaCon, Why Not Equestricon?
---
Bloodhorse – Angst – Timely Issues on Tap at This Year's Round Table
---
Paulick Report – Voss – Equestricon Organizers Walk The Barns To Encourage Attendance From Backstretch Workers
---
TDN – Bill Finley – On NBC, Racing Broadcasts Are Flourishing
---
NY Times – Correal –  The Secret Life of the Banana
---
---
Esquire – Rense – There Is Only One Way to Eat a Hot Dog
---
A hot dog at the game beats roast beef at the Ritz.
Humphrey Bogart
---
Serious East -Mustard Manual: Your Guide to Mustard Varieties
---
I am not an intellectual. An intellectual is someone who looks at a sausage and thinks of Picasso, whereas I just say 'pass the mustard'.
Sebastian Horsley
---
---
The Bitter Southerner -Reece – How to Make and Eat a Tomato Sandwich
---
National Post – Hauen – 'It sort of feels like you've joined a cult': Americans discover the Orwellian beauty of No Name brand
---
Southern Living – The Grumpy Gardener – Bender – Would You Eat These Mushrooms?
---
NY Times – Asimov –  Rich and Oaky, White Rioja Bends the Summer Standard
---
There is a cult of ignorance in the United States, and there has always been. The strain of anti-intellectualism has been a constant thread winding its way through our political and cultural life, nurtured by the false notion that democracy means that my ignorance is just as good as your knowledge.
Isaac Asimov
---
The Bitter Southerner – Reece – That One Time at Band Camp, When the Flood Came…
---
---
I'd like to live as a poor man with lots of money.
Pablo Picasso
---
---
The Globe and Mail – Waldie –  Justin Gatlin's win at worlds renews calls for lifelong doping bans
NY Times – Powell –  Justin Gatlin Is an Athlete of His Time, Not a Villain
---
DRF – Hegarty – Kentucky Downs may allow exchange wagering from New Jersey residents
---
Contessa said he has looked for Americans to do the work of grooms and hotwalkers (in fact, part of the use of the H-2B program requires he demonstrate he has advertised the position in the local newspaper and online). He usually gets several responses per ad (which he's also required to turn in with his H-2B visa application), but no long-term workers.

"We do the advertisement, and without fail, I'll get 15 calls from people who want the job," he said. "Then I explain it to them and I usually scare away ten of them. Five of them want to take it to the next level, and I bring them in. Then, they realize their job is going to be to take care of a 1,400-pound animal who probably would like to kill you, and any time you get hurt, you get hurt bad. I don't know anyone in this business who doesn't get up in the morning and limp for the first half-hour.

"Then, you explain to them that you're going to get rained on, you're going to get snowed on, you're going to get really hot in the summer and really cold in the winter, and you'll be worked outdoors with this animal year-round … that guy says, 'You know, I'm going to go work at Seven-Eleven.'

"Nobody in America wants this job."
Paulick Report – Voss –  'Nobody In America Wants This Job': Attorneys, Trainer Present Sobering View Of Immigration And Racing
---
Albany Times-Union – Churchill: What football and horse racing have in common
---
To be prepared for war is one of the most effective means of preserving peace.
George Washington
---
NY Times – Baker and Sang-Hun – Trump Threatens 'Fire and Fury' Against North Korea if It Endangers U.S.
NY Times – Vowell – The Danger of an Incurious President
Donald Trump always uses the undefinable "Let's Make America Great Again" slogan whenever he has neither a plan nor a clue about what he's doing and his faithful rally around the flagpole remembering the good old days that only existed on Leave It To Beaver.
Sal was re-reading Branch Rickey's Little Blue Book and Rickey refers to three questions that Thomas Jefferson used to ask about candidates for his cabinet:
Is he honest;
Is he capable;
Is he loyal to the Constitution?
If Donald Trump wants to make America great again he should go back to Jefferson's three qualifications and then hand in his resignation as he's not honest, he's not capable and he's only loyal to that thing he wears on his head.
---
Experience hath shewn, that even under the best forms of government those entrusted with power have, in time, and by slow operations, perverted it into tyranny.
Thomas Jefferson
---
Almac Racing Stable and Kerredge Farms' Regal Max closed strongly under Shamaree Muir to break his maiden and take the Colts and Geldings division of the CTHS Alberta Sales Stake at Northlands Park on Saturday. The son of Max Forever out of the Regal Intention mare Miss Emily bred in Alberta by Stone Ranches Ltd. covered the 6 1/2 furlongs in 1:20.16 for conditioner Rick Hedge. Regal Max was purchased at the 2016 CTHS Alberta Sale for $2,200.00.
Stripling Warrior held on for second with Chisum G closing for third.
Stone Ranches Ltd. Sales Yearlings for 2017
CTHS Alberta 2017 Sales Catalogue
---
---
Esquire – Goldfarb –  The Best Whiskeys in Every State Right Now
---
---
The Globe and Mail –  Graham – How 354 bottles of beer could crack open Canada's internal trade barriers
---
NY Times – Mounk – The Past Week Proves That Trump Is Destroying Our Democracy
NY Times – Moyn and Priestland – Trump Isn't a Threat to Our Democracy. Hysteria Is.
Sal disagrees. Sal says that the more the American people show that they can run their country with the chaos that Trump, the White House, the Cabinet and the Senate are creating the more it shows just how utterly useless and irrelevant politicians truly are.
---
---
That government is the strongest of which every man feels himself a part.
---
To rule is easy, to govern difficult.
Johann Wolfgang von Goethe
---
The Bitter Southerner – Menius – Meet Ninja Phil
---
Paulick Report – Keeneland Increases Takeout To State Maximums For 2017 Fall Meeting
---
The Globe and Mail –  Casey – 20% of grocery store sausages contain off-label meat
---
I had three rules for my players: No profanity. Don't criticize a teammate. Never be late.
---
Under certain circumstances, urgent circumstances, desperate circumstances, profanity provides a relief denied even to prayer.
Mark Twain
---
---
Curtis Landry's Raider stalked the pace and opened up coming home with Northlands park leading rider Rico Walcott in the iron in the Fillies division of the 2017 CTHS Alberta Sales Stake. The daughter of Stephanotis out of the Louise Quatorze mare Montero bred in BC by William DeCoursey covered the 6 1/2 furlongs in 1:19.04 for Northlands Park leading trainer Greg Tracy. Raider was a $19,000.00 purchase from the 2016 CTHS British Columbia Sale.
Bitters held on for second with Big River closing late for third.
---
TDN – Thornton – Approaching 1,000 Days, Still No Ruling in Chapa 'Buzzer' Case
---
Bricks and Mortar becomes the 102nd graded or group winner for his top-class sire, who was also responsible for debut-winning juvenile filly Pauseforthecause earlier on the card.
TDN –  Giant's Causeway Colt Proves the Real Deal in HOF
---
Bloodhorse – Wincze Hughes –  Beach Patrol Proves Best in Arlington Million
ESPN – DRF – Hersh – Beach Patrol's Arlington Million win gives Brown great day
---
Bloodhorse – Balan – Oscar Performance Continues Roll With Secretariat Win
ESPN – DRF – Hersh –  Oscar Performance shows who's boss in Secretariat win
---
Bloodhorse – Wincze Hughes – Postulation Goes the Distance in St. Leger
---
Bloodhorse – Shea – Grade 1-Winning Sprinter A. P. Indian Retired
---
TDN – Cullen – Club Members Enjoying Racing Success
---
Paulick Report –  Short Film Peers Into 'Brutal' Life Of Small-Time Jockey
---
Esquire – Schrodt –  Denzel Washington's 25 Greatest Movie Roles
Sal says his favourite Denzel Washington flick is:
---
---
TDN –  Thornton – Round Table Recap: Post Time Conflicts Cost Racing $400M
 Bloodhorse – Angst – McKinsey: Better Scheduling Would Add Handle
---
Bloodhorse –  Angst – Optimism for Horseracing Integrity Act at Round Table
---
Paulick Report – Janney – Janney On 'Disgraceful And Sad' Pennsylvania Events: 'It Gives All Of Racing A Black Eye'
---
Bloodhorse – Ron Mitchell – Curtain Falls on Record Fasig-Tipton New York-Bred Sale
TDN – Martini – Record Colt Puts Exclamation Point on F-T NY-Bred Sale
---
NY Times – Levin – Foreign Farmworkers in Canada Fear Deportation if They Complain
---
NY Times – Powell –  The Antiseptic Truth About the Yankees-Red Sox Rivalry
---
Horse Race Insider – Pricci – Trainer Battles Make for Good Sport, Betting Not So Much
---
Horse Race Insider – Jicha – High and low points of a week at the Spa
---
---
NY Times – Lamy – Books About Curious Minds, Recommended for the Curious Minded
---
NY Times – Alford – Books and the 'Boredom Boom'
---
Somebody's boring me. I think it's me.
Dylan Thomas
---
Spectator became the first stakes winner for her quick-starting freshman sire Jimmy Creed (Distorted Humor) with a thoroughly dominating performance in the GII Sorrento S. Saturday at Del Mar.
TDN –  Spectator Romps in Sorrento
Speaking of Jimmy Creed:
CTHS Alberta 2017 Sale Hip 105
---
Bloodhorse –  Dacita Edges Tough Rivals in Beverly D.
Paulick Report – Dacita Gives Brown Third Consecutive Beverly D. Triumph
Sal says to check the female side of Hip 16 at the 2017 CTHS Alberta Sale.
---
TDN –  Bluewater Sales to Offer Catch a Glimpse at FTKNOV
---
Paulick Report – Voss – Phoenix Thoroughbreds Buying Bloodstock With Eye To Return On Investment
---
US Racing – Ransom – Stallion (Gelding) Stories: John Henry
---
In our daily life, we encounter people who are angry, deceitful, intent only on satisfying their own needs. There is so much anger, distrust, greed, and pettiness that we are losing our capacity to work well together.
Margaret J. Wheatley
---
Horse Race Insider – O'Meara –  Cross-Country Notes From Tracktown, USA
---
---
TDN – Frary –  Scat Daddy's Sioux Nation Prevails in Phoenix
---
TDN –  Scat Daddy's Mendelssohn Off the Mark At The Curragh
---
There are painters who transform the sun to a yellow spot, but there are others who with the help of their art and their intelligence, transform a yellow spot into sun.
Pablo Picasso
---
NY Times – Overby –  The Eclipse That Revealed the Universe
Garden and Gun – Sanders –  Eclipseville, U.S.A.
---
---
A question that sometimes drives me hazy: am I or are the others crazy?
Albert Einstein
---
NY Times – Maher and Schreiber –  Bejewling an Infamous Hand, Cubs Give Steve Bartman a World Series Ring
Sal was wandering if Moises Alou will be presenting the ring to Steve.
---
---
It's not what happens to you, but how you react to it that matters.
Epictetus
---
Paulick Report – Melnyk: From Weekends With Uncle Leo To Canadian Horse Racing Hall Of Fame
---
TDN –  Black Caviar's Daughter a Winner at Geelong
---
The Globe And Mail – Fine –  'Believe the victim' has no place in courts, judge says in sexual assault ruling
---
TDN –  Dominguez to Be Inducted Into Saratoga Walk of Fame
---
Bloodhorse – Hammonds – 2017 Hall of Fame Profiles: Victor Espinoza
---
Paulick Report – Pedulla –  Inspired By His Late Father, Castellano Enters Hall Of Fame With Dreams Yet To Fulfill
---
Bloodhorse –  Kizenko – 2017 Hall of Fame Entrants Pure Class
Paulick Report –  Voss – Perseverance The Theme Of 2017 Hall Of Fame Induction For Castellano, Espinoza, Gomez
---
---
ESPN – Abrams –  Goldikova's Hall of Fame induction part of rich, two-family legacy
---
Thoroughbred Racing Commentary – MacDonald – An equine treasure trove to give you goosebumps
---
---
Thoroughbred Racing Commentary – Weaver –  Watch out for former trainer Amy Weaver! She may be about to hit it big – as a toy maker
---
Paulick Report – Paulick –  Quarter Horse Trainers Kearl, Sanchez, Stroud Issued Summary Suspensions In Texas
---
The Bitter Southerner – Davies – Rock N Roll Survival Camp
---
---
It is impossible to begin to learn that which one thinks one already knows.
Epictetus
---
---
---
I hate to advocate drugs, alcohol, violence, or insanity to anyone, but they've always worked for me.
Hunter S. Thompson
---
---
---
Bloodhorse – Wincze Hughes –  Baffert Beaming After Arrogate's Return Work
TDN –  Arrogate Confirmed for Pac Classic after Bullet Breeze
---
---
TwinSpires Blog –  Practical Joke is for real
---
LA Times –  Mascaro – Sen. Jeff Flake is one Republican willing to take on President Trump and his party's 'denial'
NY Times – Steinhauer – How to Feed Your Summer Crowd Without Going Crazy
---
A wise man speaks because he has something to say, a fool speaks because he has to say something.
Cowboy Wisdom
Sal says with modern technology you can substitute tweets for speaks.
---
NY Times – Witz –  Nicknames on Yankees' Backs? What Would the Bambino Think?
---
I had only one superstition. I made sure to touch all the bases when I hit a home run.
Babe Ruth
---
---
National Post –  Conrad Black: Aboriginals deserve a fair deal, but enough with us hating ourselves
---
NY Times – Arnold –  A German Soccer Star Orders Himself an Extra Helping of Chicago
---
NY Times –  The Great Political Divide Over American Identity
---
---
One of Desormeaux's favorite "bushes" tales deals with a mostly Quarter Horse named Skunk Em Up.

"Had some Appaloosa in him and the spots came up over his knee, so they couldn't call him a Quarter Horse," he reminisced. "But he was fast, really fast. I weighed about 90 pounds at the time and his trainer, Dale White, had me ride him in match races in Louisiana. He was down for good money — $5,000, $10,000. We went three times, won all three. Then he set up another match in Mississippi. I rode in the van in the back with the horse, feeding him hay all the way over. We went like a shot there, too, and won that one. That was it, though. The game was up. Nobody would take him on after that."

Among the great stories coming out of "the bushes" were sagas of "catch weight" races (you can put anyone or anything you want on a horse's back – the lighter, obviously, the better). A classic example was when a chicken was tied on as the "rider," an extraordinary bit of horsemanship made famous by a bit in the 1978 movie "Casey's Shadow."

Did our trio ride in any chicken races?

Talamo did not, but the other two did.

"Oh, yeah," said Desormeaux. "I rode against chickens. I even remember a match race where both horses had chickens on their back."

Theriot did it just once. Who, he was asked, won?

The rider lowered his head, then fessed up: "The chicken."

For those so inclined, days in "the bushes" and fine tales of Cajun racing are well told in the 2008 book "Cajun Racing: From the Bush Tracks to the Triple Crown" by New York-based turf writer Ed McNamara. It's a good read with a fine feel for a special place and its special people for anyone wanting to learn more about a most colorful and unique subject.
Paulick Report –  The 'Cajun Connection' At Del Mar Has Tales To Tell
---
---
Paulick Report –  Former Leading Rider At Ellis Park Suspended In Indiana For Alleged Possession of Electrical Device
---
Paulick Report –  Breeders' Cup Takes Over Out-Of-Competition Testing After Masochistic Case
---
TDN – Roytz –  Running In Different Circles
---
Bloodhorse – Novak – World Approval Kicks Clear in Fourstardave
---
Bloodhorse –  Run Away Dominant in Best Pal Stakes
Sal says that LNJ Foxwood and Richard Mandella have a Rising Star in their Barn – Anonymity – Del Mar August 11, 2017 Chart
---
---
Bloodhorse – Eric Mitchell – Van Nistelrooy, Jump Start Get 50th Stakes Winners
---
---
---
Bloodhorse –  Kentucky Downs to Pay $750 for Sixth Through Last
---
---
NY Times –  With Legal Matters Escalating, Pete Rose Will Stay Away From a Phillies Event
Sal says as more lurid details about Pete Rose slowly emerge sounds like there was more hustle off the field than on.
---
---
Thoroughbred Racing Commentary – Mathew – This is where the search for the next champion begins
---
TDN – Kane – Expanded Racing at Saratoga a Possibility
---
Thoroughbred Racing Commentary – Mathew – How auctioning horses online is becoming big business
---
Paulick Report –  TheStable.ca: 'Equal Parts Social Network, Investment, Family Farm And Sport Of Kings'
---
Bloodhorse – Wincze Hughes – Pennsylvania Derby in Play for Classic Empire
---
Garden and Gun – Remembering Elvis—In Style
---
All pro sports, as well as the NCAA, should thank God every day we have sports betting here… We have the only agency in the world that regulates the honesty of games.
Meyer Lansky
---
---
Sal says that for those wandering what Mat's been doing since retiring as HBPA Alberta Executive Director:
---
---
Thoroughbred Racing Commentary – Shields –  Meet the disabled couple who found true love at Woodbine Racetrack
---
TDN – Gainesway and Whisper Hill Join Tapwrit Partnership
---
ESPN – DRF – Watchmaker –  Gun Runner brings us back to reality
---
Bloodhorse –  Woodward 'Strong Possibility' for Gun Runner
US Racing – Ransom –  Gun Runner Runs Rivals Out Of Their Shoes in Whitney Win
Paulick Report –  Lucky 'Rabbit's Foot': Gun Runner's Extra Horseshoe Brings Additional Intrigue To Whitney
Brisnet – Caldwell – Gun Runner, American Gal exit Whitney, Test romps in good order
---
Brisnet – Caldwell –  Keen Ice doing well after stumbling Whitney second, targeting Jockey Club Gold Cup
---
Bloodhorse – Mayberg – Rally Cry Gives Notice in Alydar
---
TDN –  Travers Commitments to Firm Up After Weekend Breezes
---
TDN- Bossinakis – Fayeq Remains on Target for Travers
---
ESPN – DRF – McGee –  Gunnevera pointing to Travers following Tangelo Stakes win
---
TDN – Bossinakis –  Pletcher Travers Hopefuls Work
---
Brisnet – Caldwell –  Gunnevera romps in Tangelo Stakes return
---
Bloodhorse – Hanging With Haskin –  Now Who Do You Like in the Travers?
---
Paulick Report – Voss –  Brothers Recalls Hennessy, Weighs In On Jockey Weights At Thorofan Event
---
Paulick Report –  'Precedent' Setting? City Of Lexington Paid Cobra Farm's $21,000 Legal Bill
---
Thoroughbred Racing Commentary – Smith –  Tapit is deposed as the top-ranked sire in America
---
Fasig Tipton – SARATOGA SELECTED YEARLINGS August 7 – 8  2017
Bloodhorse – Ron Mitchell – Fasig-Tipton Saratoga Sale Ends on High Note
This is Horse Racing – Tom Law – Fasig-Tipton hits home run on Night 2 to complete Saratoga sale
Bloodhorse – Radcliffe Goes to $1 Million for Orb Colt
TDN –  Radcliffe Buying Spree Includes $1M Orb Colt
TDN –  Well-Related War Front Colt Hammers to Godolphin
Bloodhorse – Ron Mitchell –  Curlin Colt Tops Strong First Session of Saratoga Sale
Paulick Report – Voss –  Curlin Colt Brings $1 Million To Top Opening Night Of Fasig-Tipton Saratoga Sale
This is Horse Racing – Tom Law – Back-to-Back
---
---
Paulick Report –  Collected, Accelerate In Solid Form Approaching Pacific Classic
---
Southern Living – Yarborough –  Why You Really Need to Plan a Visit to Dahlonega, Georgia This Christmas
Sal says that there's one key thing missing from their Hallmark Christmas that we Canadians get the pleasure of shoveling for 6 months of the year – snow.
---
In Hell I'll Be In Good Company
---
National Post –  Conrad Black: Canada is failing to see the North Korea crisis clearly
Sal says that what Black and Donald don't seem to understand is that every time Trump opens his tweeter and makes some stupid threat he can't carry out the North Korean uses that to solidify his position with his brainwashed minions.
---
Every government degenerates when trusted to the rulers of the people alone. The people themselves are its only safe depositories.
Thomas Jefferson
---
---
Hawthorne Sal