---
O, wind, if winter comes, can spring be far behind?
Percy Bysshe Shelley
---
Questo è per Lebron's Cleveland:

---
---
---
The Globe and Mail – Edde – How do I avoid a disaster when my family meets my girlfriend on Thanksgiving?
---
Sal's reprising Phil:
Phil's Vignette of Canadian History:
Hamilton Spectator – Quick history of the first Thanksgiving in Canada
Mental Floss – Green – 4 Big Differences Between Canadian and American Thanksgiving
National Post – Old Macdonald had roast duck: a literary look at the diet of Canada's first prime minister
And updating:
MacLean's – Sismondo – The odd, complicated history of Canadian Thanksgiving
---
How to Deep Fry a Turkey | Redneck Style
---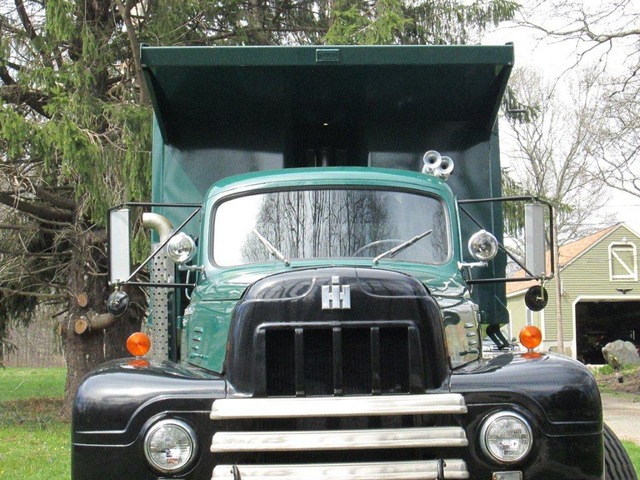 ---
A real New Yorker likes the sound of a garbage truck in the morning.
---
NY Times – Witz – Joe Girardi, Upon Review, Offers a Rare Mea Culpa: 'I Screwed Up'
---
A few weeks back Sal asked a bunch of questions and made a number of observations about the lack of transparency in ATOBA, the splinter group trying to insinuate themselves into the Alberta thoroughbred scene and invited a response. Sal heard nothing but now can advise that Peter Watts has some information on who is behind ATOBA.
I ran into Jim Haggan at Century Downs on Sunday afternoon. The long time director of backstretch programming for Horse Racing Alberta now has a new job. He's President of the Alberta Thoroughbred Owners and Breeders Association.

…

Bob Cramers (sic) at Westana Ranches is one of the primary drivers of this new program.
The Horses – Watts – Hoofprints – October 2
Sal's reprising his comments.
Going forward where is the money to fund ATOBA going to come from.

Sal says that the resources available for the entire horse industry in this province are shriveling and we don't need another organization trying to feed off Horse Racing Alberta's teat.

Sal says that the last thing we need in the Alberta thoroughbred industry is more politician polarization. As a cogent voice said at one of the HBPA Alberta meetings – we need to improve the professionalism of thoroughbred racing in the province of Alberta. Sal says he not convinced in the least that ATOBA is the means to  improve the professionalism of thoroughbred racing in the province of Alberta.

Sal's web server has currently restricted comments on the holybull.ca site. If you would like to comment either use the Contact Page or send  an e-mail to Sal.
Sal says that we all use PPs when handicapping thoroughbred races. Ask any member of the Alberta HBPA Board to give you Jim Haggan's past performance in his duties with Horse Racing Alberta. First thing they'll point out is the money spent on outside help to bring in foreign workers which was what Jim Haggan was supposedly supposed to be doing.
---
With A Little Help From My Friends
---
US Racing – Wallin – The 10 Commandments of Playing the Races
---
Bloodhorse – Roots – Winx Simply Brilliant in Turnbull Stakes
Nine.Com.AU – Wonder mare Winx makes it 21 wins on end
Sydney Morning Herald – Lynch – Happy 21st! Winx's dominant Turnbull Stakes victory
TDN – Harvey – No Worries As Winx Waltzes To 21
---
---
Horse Race Insider – Jicha – What about star power drives sports does racing not understand?
---
Business is never so healthy as when, like a chicken, it must do a certain amount of scratching around for what it gets.
Henry Ford
---
Horse Race Insider – Pricci – Horseplayers No Longer Crying in the Wilderness
---
With A Little Help From My Friends
---
Paulick Report – Hackbarth – Breeders' Cup Presents Connections: Roping 'White-Tails' In Montana On Bolt d'Oro
---
A smooth sea never made a skillful sailor, a perfect horse never made a horseman.
Cowboy Wisdom
---
---
Paulick Report – Paulick – Yum! Brands May Be Ending Kentucky Derby Sponsorship
Sal says that maybe Red Robin will take over.
---
---
Bloodhorse – Eric Mitchell – Holy Boss to Enter Stud at Anchor & Hope in Maryland
---
---
As Frank Stronach sees it, Frank Stronach should be doing more to support racing and breeding in states in which he owns racetracks.
TDN – Bill Finley – Stronach To Put Adena Springs Up for Sale
Bloodhorse – Eric Mitchell -Frank Stronach to Put Adena Springs Up for Sale
Paulick Report – Paulick – Stronach: 'A Lot Of Goodwill From Our Side' To Improve California Breeding Program
---
---
The Bitter Southerner – Hood – "Like Sonny Liston": An Appreciation of Tom Petty
---
---
When the space shuttle's engines cut off, and you're finally in space, in orbit, weightless… I remember unstrapping from my seat, floating over to the window, and that's when I got my first view of Earth. Just a spectacular view, and a chance to see our planet as a planet.
Sally Ride
---
Bloodhorse – Horseplayers Association Initiates Keeneland Boycott
Sal says that the HANA boycott is misplaced. It's the ADWs across North America that are leaving the tracks no choice but to raise their takeout rates. And the worst culprit of all is HPI operated by Woodbine. Sal does not have and will never have an HPI account as long as Woodbine gouges players in every other Canadian province to subsidize their track. Sal says that gleaning through Phil's archives Phil oft pointed out the folly of the Canadian transfer payment system that steals money from hard working efficient Albertans and ships it to Ontario and Quebec. All you Albertans ranting against Justin Trudeau must remember that the worst offenders over the last decade were the hypocritical Harper Tories with his cronies like the blame everyone but me Jason Kenny.
Why should the tracks keep their takeout low leaving a bigger chunk for the ADWs to squeeze from the bettors and then rebate what they squeeze back to the Whales. As the North American wagering model malfunctions today a track has to be foolish to drop their takeout so the ADWs can scoop it and use it to build their business.
If Keeneland is sincere 1% of the increase should be rebated back to ontrack wagering.
Sal says that with improving computer, phone, database and payment technology the ADW's can be eliminated and all wagers within a province like Alberta can be made directly through the host tracks pari-mutuel system without the need for telephone operators or ADWs. Just think how purses and wagering would increase if the fat fees going to the ADWs were split 50/50 between the tracks and the bettors.
Sal says that HANA should be organizing boycotts of tracks like Mohawk and Woodbine who when they get a large carryover shut their jackpot pools off to wagering until a major day when they want a big handle and then make it a mandatory payout day. Sal says that those track are stealing money from the everyday player and using it to artificially boost their handle on major days.
---
---
Paulick Report – Near-Record Crowd Sparks Increased Handle On Keeneland's Opening Day Card
---
Bloodhorse – Old Tavern Is 'America's Most Wanted Thoroughbred'
---
Bloodhorse – IFHA Approves Model Interference Rule
Sal says that there is only one thing missing: a definition of what interference is.
We all know what Donald's version of Putin's interference with the American election is.
---
I have a private life in which I do not permit interference. It must be respected.
---
"You feel for the horse, because he runs his eyeballs out every time, but you have to be humble and gallant in defeat as hard as he tries every time," Lynch said of Heart to Heart, who has nine graded wins from 31 starts but is winless in six grade 1 tries.

The depth of the 14-horse Shadwell field was such that whomever prevailed would be a most worthy adversary heading into a potential Breeders' Cup Mile (G1T) start at Del Mar Nov. 4. In addition to Heart to Heart, the eight-furlong test featured multiple grade 1 winner Divisidero cutting back to a mile and defending race heroine Miss Temple City.
Bloodhorse – Wincze Hughes – Suedois Surges to Shadwell Turf Mile Score
ESPN – DRF – McGee – Suedois rallies to breakthrough win in Shadwell Mile
TDN – European Invader Comes Flying Late in Shadwell Turf Mile
---
---
TDN – Waldrop – Op/Ed: Horse Racing Wins! And Here's How We All Did It
TDN – Bianca – What the Tax Change Means to a Horseplayer
---
---
NY Times – Tanis – Lifting the Lid on Braising
---
NY Times – Asimov – Valpolicella Comes Out of the Shadows
---
The sun, with all those planets revolving around it and dependent on it, can still ripen a bunch of grapes as if it had nothing else in the universe to do.
Galileo Galilei
---
---
Garden and Gun – Horn – Love Bourbon? Try One of These Global Whiskeys
---
---
There's huge, massive mother ships going up to the Yukon. They've been filmed and are on video.
Dan Aykroyd
---
TwinSpires Blog – Mucciolo – Breeders' Cup Takeaways from Belmont Park September 30-October 1
---
TwinSpires Blog – Mucciolo – Breeders' Cup Takeaways from Santa Anita September 30
---
Thoroughbred Racing Commentary – Smith – Breeders' Cup countdown: who won what on the international stage
---
ESPN – DRF – Hersh – Arc winner Enable to skip Breeders' Cup
---
Thoroughbred Racing Commentary – Smith – Eight big winners on Arc Weekend – in France and beyond
---
TwinSpires Blog – Scully – Bolt d'Oro, Elate star in first round of final Breeders' Cup prep races
---
Paulick Report – Voss – Six Takeaways From The 51st Annual IFHA Conference
---
What is sauce for the goose may be sauce for the gander but is not necessarily sauce for the chicken, the duck, the turkey or the guinea hen.
Alice B. Toklas
---
---
Forbes – Breslin – The Best Fried Chicken In America Is In Memphis, Tennessee
---
---
A Jewish woman had two chickens. One got sick, so the woman made chicken soup out of the other one to help the sick one get well.
Henny Youngman
---
---
---
Variety – Parisi – Fyre Festival's Billy McFarland Pleads Not Guilty to Fraud
NY Times – Coscarelli, Ryzik and Sisario – In Wreckage of the Fyre Festival, Fury, Lawsuits and an Inquiry
Vanity Fair – Burrough – Fyre Festival: Anatomy of a Millennial Marketing Fiasco Waiting to Happen
Kendall Jenner and the other influencers Elsa Hosk, Emily Ratajkowski, Bella Hadid, Lais Ribeiro, Gizele Oliveira, Rose Bertram et al should be named as Defendants in the class action lawsuits and should all be charged under the American consumer protection laws, even if the penalties will be only a slap on their bony wrists. Sal's understanding of the American consumer protection laws is that when you prostitute yourself for a product on the many social media channels you have to disclose that you are prostituting yourself for that product. None of these influencers disclosed and that is the ultimate in deceitful false advertising.
Sal says that he's sure that Jenner and the other influencers to be true to their trade made sure they got cash up front.

Sal says that it's tough to have a lot of empathy for a bunch of spoiled brat millennials who have no concept of the worth of money and fall for a social media scam so soon after they watched the US electorate fall for the Russian influenced social media election scam. Isn't this the generation that was brought up with social media, who's always seeking instant gratification and has a 30 second retention span. If the generation that considers itself to be socially sophisticated and savvy gets scammed by their own kind how can anyone over 30 survive in the social media era.
Sal forgets that this is the generation that thinks that Uber is a service where friends share rides and not a business set up to circumvent livery laws.
Sal says that this generation probably thinks that the girls in the cowboy hats and the girls slow dancing will be waiting for them when they head down to the pub for a micro brew. Sal says this generation better get savvy fast as it's getting harder and harder to distinguish between obvious advertising and subtle subliminal shit.
Washington Post – Holley – See the cool kids lined up outside that new restaurant? This app pays them to stand there.
Sal's says that the millennials need to remember:
Stupidity spreads by osmosis.
Those 25,000 friends you have on Facebook aren't friends.
A shill is a shill even if they try and disguise themselves with a cute name like influencer or celebrity ambassador.
Nothing has changed in the advertising world except the medium and pace of delivery.
---
Develop a built-in bullshit detector.
Ernest Hemingway
---
Farnam Street – Loops of Progress, or How Modern Are You?
---
---
The Globe And Mail – Reuters – Kahn – Public trust in press growing despite Trump's media backlash: poll
Sal says that perhaps it's time to give credit where credit's due. Other than the wacko and not so wacko Republicans that still bow down at the throne of Donald most of the rest of the US and the world understand that Donald's not attacking the media because the media is wrong, Donald's attacking the media because he is wrong and the media keeps pointing out his foibles.
---
Experience is never at bargain price.
Alice B. Toklas
---
Paddock owned at least 47 guns purchased in Nevada, Utah, California and Texas, and he brought at least 23 weapons, mostly rifles, to his hotel room, officials said.
LA Times – Pearce, Carcamo, Sahagun and Mather – Las Vegas gunman was a former IRS agent who 'preplanned extensively' for the attack
NY Times – Tavernise, Kovaleski and Turkewitz – Who Was Stephen Paddock? The Mystery of a Nondescript 'Numbers Guy'
---
---
Everybody gets so much information all day long that they lose their common sense.
Gertrude Stein
---
If we focus on mass shootings as a means of understanding how to reduce the number of people killed by guns in this country, we're likely to implement laws that don't do what we want them to do — and miss opportunities to make changes that really work. Gun violence isn't one problem, it's many. And it probably won't have a single solution, either.
FiveThirtyEight – Koerth-Baker – Mass Shootings Are A Bad Way To Understand Gun Violence
Sal says empirically if there are less guns in the hands of the public, there are less guns to wreak havoc.
LA Times – Winton, Mohan, Parvini and Knoll – The Las Vegas shooting is a reminder of the limits of stopping or preventing a sniper attack
Sal says empirically if there are less guns in the hands of the public, there are less guns for snipers to wreak havoc.
---
NY Times – OpEd – God Bless America
---
---
---
Farnam Street – The Difference Between a Puzzle and a Mystery?
---
I haven't been out of work since the day I took my pants off.
Sally Rand
---
TDN – Marquardt – Keeneland's Before the Hammer: Star Duo Leads Bedouin Caravan
---
Paulick Report – Medaglia D'Oro's Grade 1-Winning Son Astern To Shuttle To Jonabell In 2018
---
Thoroughbred Racing Commentary – Morris – Tony Morris's 100 shapers of the breed: Sultan's huge influence has been overlooked for too long
---
NY Times – Kurutz – Wild Horses and the Inmates Who 'Gentle' Them
---
---
Garden and Gun – Nickens – The Wild Zen of Flip Pallot
---
NY Times – Kepner – Like It or Not, Baseball's Instant-Knockout Game Seems Here to Stay
---
Paulick Report – Girvin Has 'Earned Some Time'; Colt Ruled Out Of Breeders' Cup Classic
---
---
NY Times – Macur – The Progressive Voice Bursting From Texas and Spreading Everywhere
---
Thoroughbred Racing Commentary – The bone disease treatment drugs that may be putting young horses at risk
---
TDN – Thornton – Former Breeders' Cup Horse Pulled Up at Idaho Fair
---
---
---
TDN – Free Drop Billy Lands the Breeders' Futurity
Bloodhorse – Angst – Free Drop Billy Rolls in Breeders' Futurity
ESPN – DRF – King – Free Drop Billy gives Dale Romans fourth Breeders' Futurity
---
Bloodhorse – Angst – Firenze Fire Bounces Back to Win Champagne
ESPN – DRF – Grening – Champagne win propels Firenze Fire to Breeders' Cup
TDN – Poseidon's Warrior Colt Pulls Off Another Upset in Champagne
---
---
NY Times – Rosenberg – How the N.C.A.A. Cheats Student Athletes
It is unclear what is next for Bowen. He has hired a lawyer, Jason Setchen, who specializes in N.C.A.A. reinstatement cases. (Setchen did not respond to requests for comment.) If the scheme with Adidas jeopardizes his N.C.A.A. eligibility, another program is unlikely to accept him. He could choose to try to play overseas or in the N.B.A.'s development league, or he could sit out and enter next June's N.B.A. draft.

For all the trouble, Bowen's family most likely received little more than $25,000 in the scheme, according to the complaint.
NY Times – Tracy and Zagoria – Brian Bowen's Path to Louisville: A Federal Case Study
Sal was wandering if Bowen uses the same stylist as Sideshow Bob.
---
Small minds and big mouths have a way of hooking up.
Cowboy Wisdom
---
Garden and Gun – Sanders – Kentucky's Favorite Mixer Goes Big
---
New Hampshire Union Leader – Hayward and Landrigen – Lawyers who helped 3 men win $274.5m in defamation case expect to make businessman Michael Gill pay
Sal says that the next rounds of defamation lawsuits will start including Facebook and Twitter for failure to take adequate steps to prevent the dissemination of derogatory defamation.
Sal says that there was no need for an adjective but it improves the alliteration.
---
NY Times – OpEd – Goldberg – An Unfit President Fails Puerto Rico
---
Southern Living – Rogers – Books You Should Read Before the Movies Come Out
---
I rarely believe anything, because at the time of believing I am not really there to believe.
Gertrude Stein
---
DRF – Nevills – Numbers strong at Fasig-Tipton Midlantic fall yearling sale
---
Thoroughbred Racing Commentary – Connolly-Smith – Let's hope the re-awakening of this sleeping beauty wasn't just a one-off
---
Bloodhorse – Eric Mitchell – Change of Plans: Kitten's Joy Staying in U.S.
---
TwinSpires Blog – Bull – Kentucky Derby Pedigree Profile: Roaring Lion
---
Paulick Report – Frank Mitchell – Bloodlines Presented By Merck Animal Health: A History Of International Influence
---
Bloodhorse – Snierson – The Stronach Group Maintains Interest in New England
---
DRF – Russo – Amy's Challenge forced to miss Alcibiades, Breeders' Futurity
---
TDN – Malibu Moon Filly Caps Big Day for Casse in Alcibiades
---
I do not feel obliged to believe that the same God who has endowed us with sense, reason, and intellect has intended us to forgo their use.
Galileo Galilei
---
Bloodhorse – Novak-Crosby – New York-bred Diversify Wins Jockey Club Gold Cup
ESPN – DRF – Grening – Diversify wires the field in Jockey Club Gold Cup win
---
Bloodhorse – Wincze Hughes – Zipessa Earns First Grade 1 Win in First Lady
---
Bloodhorse – Novak-Crosby – Bucchero Upsets Woodford Stakes
---
Bloodhorse – Finley'sluckycharm Takes Thoroughbred Club of America
---
Bloodhorse – Shea – Yoshida Captures Hill Prince in Final Strides
---
Bloodhorse – Balan – Roy H Cruises in Santa Anita Sprint Championship
---
Bloodhorse – Balan – Blackjackcat Passes Prep Test for Breeders' Cup Mile
---
ESPN – DRF – Russo – Whitmore back on the rise with nose victory in Phoenix
---
TDN – Pricey Curlin Colt Overcomes Less Than Perfect Trip
---
---
Then The Pittsburgh Post-Gazette published texts revealing that when Mr. Murphy's mistress thought she was pregnant, he urged her to consider an abortion.

Sound familiar? Perhaps Mr. Murphy's story calls to mind the Tennessee congressman Scott DesJarlais, who is similarly pro-life in the streets, pro-choice in the sheets.
NY Times – OpEd – Weiner – The Flagrant Sexual Hypocrisy of Conservative Men
---
TDN – Medaglia d'Oro Colt Runs Up the Score to be Named 'Rising Star'
---
Hawthorne Sal