lunedi 6 novembre
TwinSpires Blog – Powell's impressions of Breeders' Cup 2017 in its Del Mar debut
---
Sal says thanks to the one Northlands Park manager who understands customer service and rewarded many of the long time fauthful with free chicken wings during the interlude between the Turf and the Classic.
---
Horse Race Insider – Pricci – "Breeders' Cup: The Horse Racing Event That Never Fails to Fire"
---
Bloodhorse – Hangin with Haskin – Mornings With Gun Runner
This Is Horse Racing – Joe Clancy – Gun Runner delivers in big moment
---
TwinSpires Blog – Caldwell – Vulnerable favorites and logical longshots focus of exciting Breeders' Cup Saturday
---
TDN – Thornton – Week in Review: Intriguing Plot Twists Anchor Rousing Breeders' Cup
---
TwinSpires Blog – Hanson – No question about Horse of the Year, but a few minor Eclipse debates remain
---
Bloodhorse – Novak-Crosby – Morning After Classic, Baffert Reflects at Del Mar
---
Brisnet – Songbird, Tepin to light up Fasig-Tipton November
TDN – Martini – Stars on Offer at Fasig-Tipton Monday
---
TDN – Martini – Return of an Empire Maker
---
TDN – Gun Runner in Good Order, Likely for Pegasus
---
TDN – More Breeders' Cup Updates
---
domenica 5 novembre
Don't cry because it's over, smile because it happened.
Dr. Seuss
---
---
TDN – Bossinakis – Castellano Earns Shoemaker Award
Sal says that the Breeders' Cup needs to add a jockey wager for the 13 Breeders' Cup races. Let the bettors wager WPS on the jockey performances for the 13 races. 100 points awarded per race: 60 – 20 – 10 – 6 – 4. Got to start offering wagers that all the fantasy pool players understand.
---
Sal says that some of the Breeders' Cup jockeys knew and some didn't.
---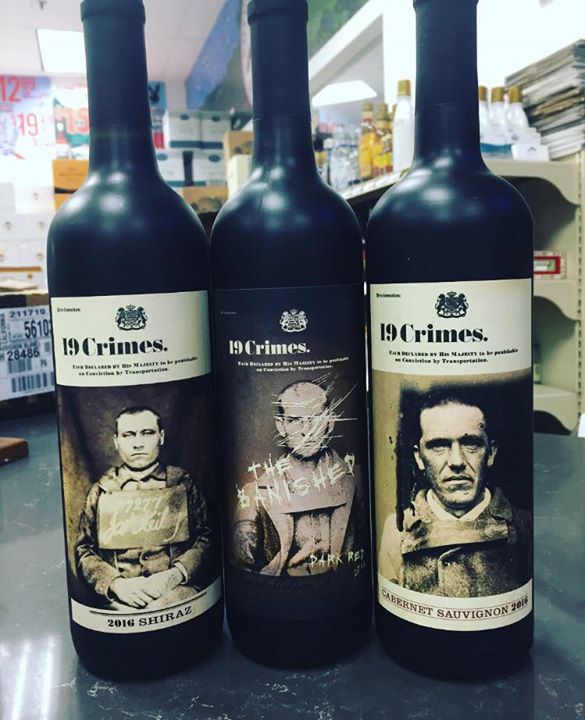 ---
NY Times – Asimov -The Four Rules of Thanksgiving Wines
---
---
Every tyrant who has lived has believed in freedom for himself.
Elbert Hubbard
---
NY Times – Bonisteel – Thanksgiving Equipment Essentials
---
Sal's Thanksgiving Essential
---
---
Horse sense is the thing a horse has which keeps it from betting on people.
W.C. Fields
---
NY Times – Robbins – Yellowstone Grizzlies May Soon Commingle With Northern Cousins
---
---
All I pay my psychiatrist is the cost of feed and hay, and he'll listen to me any day.
Author Unknown
---
NY Times – Tanis – Same Vegetables, New Flavors
---
Life expectancy would grow by leaps and bounds if green vegetables smelled as good as bacon.
Doug Larson
---
---
Southern Living – Snierson – Here's When All 33 Hallmark Christmas Movies Will Air
Sal says that Sal's providing you the schedule so that you can plan on doing something else when these movies are airing.
---
The daughter who won't lift a finger in the house is the same child who cycles madly off in the pouring rain to spend all morning mucking out a stable.
Samantha Armstrong
---
Sal's Drink and a Flick
---
ESPN – O'Connor – Patrick Ewing Has The Floor
---
Laws control the lesser man.  Right conduct controls the greater one. 
Chinese Proverb
---
NY Times – Gagliano and Newnam – 10 Tips for Fascinating Table Talk at Your Next Dinner Party
---
There is no distinctly native American criminal class except Congress.
Mark Twain
---
National Post – Conrad Black: In response to falling test results, teachers' federation proposes ending testing
---
---
Politicians are the same all over. They promise to build bridges even when there are no rivers.
Nikita Khrushchev
---
The Canadian Forces may have recently pulled off a rare feat: a military procurement triumph.

We are reluctant to even write these words, lest the cosmos note this aberration from the natural order of things and immediately smite the project.
National Post – NP View: Canadian Forces pull off a rare feat: a procurement triumph
---
---
NY Times – For Meb Keflezighi's Last Marathon, a Special Treat and Dance
---
Bloodhorse – 2017 Breeders' Cup Saturday
---
Bloodhorse – Breeders' Cup Handle Rises at Del Mar
TDN – On-Track Handle Sets New Breeders' Cup Record
---
LA Times – Montero – Las Vegas shooter had been losing money for two years and 'was going in the wrong direction,' sheriff says
---
If you must play, decide upon three things at the start: the rules of the game, the stakes, and the quitting time.
Chinese Proverb
---
Bloodhorse – Breeders' Cup Saturday Wrap
Paulick Report – Breeders' Cup News Minute Presented By Adequan: It's A Wrap
---
He uses statistics as a drunken man uses lampposts — for support rather than for illumination.
Andrew Lang
---
Lady and the Track – Breeders' Cup Saturday Photo Gallery
---
National Post – The Telegraph – Scientists discovered some individual bees are either left or right wing (but most are centrists)
---
You can learn many things from children.  How much patience you have, for instance.
Franklin P. Jones
---
"You ride a thousand horses a year, and this one, there's just something special," said Geroux. "I don't know, it's just a crazy connection. I'm not a true believer in that, but I do believe now."
ESPN – DRF – Welsh – Geroux and Gun Runner prove successful partners in crime
Bloodhorse – Balan – Gun Runner Untouchable in Breeders' Cup Classic
ESPN – DRF – Privman – Gun Runner saves best for last in Breeders' Cup Classic
US Racing – Simon – Gun Runner Wins Breeders' Cup Classic in Decisive Fashion
Thoroughbred Racing Commentary – Ehalt – How Gun Runner transformed from sparring partner to champion
TDN – Gun Runner Leaves No Doubt in Classic; Arrogate 5th
Paulick Report – Hackbarth – Gun Runner All The Way In Emphatic Breeders' Cup Classic Victory
---
---
Not to understand a treasure's worth till time has stole away the slighted good, is cause of half the poverty we feel, and makes the world the wilderness it is.
William Cowper
---
TDN – Bill Finley – A Phenomenal Horse
---
ESPN – DRF – Grening – Arrogate of old did not reappear in Breeders' Cup Classic
---
Never explain – your friends do not need it and your enemies will not believe you anyway.
Elbert Hubbard

---
Bloodhorse – Novak-Crosby – Roy H Continues Big Day for Connections in Sprint
ESPN – DRF – Roy H gives trainer unforgettable day with BC Sprint win
TDN – Roy H Rolls On in the Sprint
---
---
ESPN – DRF – Good Magic wins maiden with emphatic score in BC Juvenile
Bloodhorse – Wince Hughes – Good Magic Takes Down Bolt d'Oro in Juvenile
TDN – 'Magic' Continues for e Five as Curlin Colt Romps in Juvenile
Paulick Report – Good Magic Well Clear To Break Maiden In Breeders' Cup Juvenile; Bolt D'Oro Third
---
---
You're not supposed to be so blind with patriotism that you can't face reality.  Wrong is wrong, no matter who says it.
Malcolm X
---
Bloodhorse -Balan – World Approval All Class in Breeders' Cup Mile Win
TDN – World Approval Digs Deep to Take the Mile
---
---
Integrity has no need of rules.
Albert Camus

---
 Bloodhorse – Balan – No Denying Wuheida in Breeders' Cup Filly & Mare Turf
TDN – Wuheida Tops Euro Exacta in Filly/Mare Turf
---
If we desire respect for the law, we must first make the law respectable.
Louis D. Brandeis
---
---
TDN – Riley – Godolphin Scores Breeders' Cup Double
---
---
Bloodhorse – Hammonds – Talismanic Surprises in Breeders' Cup Turf
TDN – Carasso – Talismanic 'Fabre'-lous in Longines Turf
---
It is well known that the older a man grows, the faster he could run as a boy.
Red Smith
---
Bloodhorse -Wimcze Hughes –  Stormy Liberal Springs Turf Sprint Upset
TDN – Stormy Liberal Upsets Turf Sprint in 1-2 Finish for Miller; Lady Aurelia 10th
---
---
Bloodhorse – Angst – Caledonia Road Rallies to Upset Juvenile Fillies
TDN – Caledonia Road Much the Best in Juvenile Fillies
---
DRF – McGee – Bar of Gold ($135.40) surprises all in BC Filly and Mare Sprint
TDN – Bar of Gold Continues String of Upsets, Posts 66-1 Shocker in F/M Sprint
---
---
Southern Living – Ducharme – Houston Astros Fans Are Getting $10 Million in Free Mattresses After the World Series Win
---
Children need the freedom and time to play. Play is not a luxury. Play is a necessity.
Kay Redfield Jamison

---
LA Times OpEd – Want a better juvenile justice system? Keep kids out of it in the first place
---
Children need love, especially when they do not deserve it.
Harold Hulbert
---
FiveThirtyEight – Gang Stats Aren't Remotely Reliable, But Voters Keep Hearing About Them Anyway
---
---
TDN – War Front Half to Honor Code Flies Late to Take Juvy Turf Sprint
---
NY Times – Stevenson – Citigroup, 21st Century Fox, Twitter: Prince's Arrest Touches Many
NY Times – KirkPatrick – Saudi Arabia Arrests 11 Princes, Including Billionaire Alwaleed bin Talal
---
---
DRF – King – Farrell outruns the crowd in Chilukki Stakes
---
DRF – Gierkink – Gamble's Ghost gives connections consolation prize with Maple Leaf win
---
The Globe and Mail – Pruden – The death of Wonder Woman
---
---
Food should be a cause for pleasure, not panic. For most people, it's entirely possible to eat more healthfully without living in terror or struggling to avoid certain foods altogether. If there's one thing you should cut from your diet, it's fear.
NY Times – Carroll – Relax, You Don't Need to 'Eat Clean'
---
ESPN – World Series champion Justin Verlander marries model Kate Upton in Italy
---
---
LA Times – Branson-Potts – In a rural Northern California valley, a development battle asks: Is a helicopter a tractor?
---
Where Have all the Cowboys Gone
---
---
---
Most people go to ashrams or retreats to destress and rejuvenate themselves. But I come back to my roots, the place where I spent half my life. And when I return, I spend time in the farms, eating a stalk of sugarcane, driving a tractor, and chilling with childhood friends.
Nawazuddin Siddiqui
---
Just past the half-mile pole, Velazquez nudged the gas pedal and Forever Unbridled filled the bridle while still sixth. The jockey, chosen by Fipke over Joel Rosario in a decision early in the week, made her wait another sixteenth. Ahead of Forever Unbridled, Jose Ortiz asked Elate to go after the leaders and didn't get an immediate response. The 2-1 favorite was trying, just not making progress. Velazquez noticed, and sent Forever Unbridled toward the front on the turn. She was there in an instant – a white-shadow-rolled menace coming four wide as the field reached the quarter pole.

"Sometimes you can draw it the way you want it to, and it doesn't show up," Velazquez said of having pre-race plans. "It just happens she was there for me. Let's put it that way. She did everything I asked her to do, and she responded for everything I wanted to do. It's easy when you have a job like that and the horse responds for you."

Forever Unbridled came off the turn full of run, went around Elate as Champagne Room backed up on the rail. The winner engaged Paradise Woods at the top of the stretch, took the lead with three-sixteenths to go – via several under-elbow glances by Velazquez – and held off the steady late rally of Abel Tasman to the wire. Paradise Woods hung on for third.
This is Horse Racing – Joe Clancy – Forever Unbridled gets her due in Breeders' Cup Distaff
Bloodhorse – Wincze Hughes – Forever Unbridled Reigns in Breeders' Cup Distaff
ESPN – DRF – Forever Unbridled concludes perfect season with Distaff win
"The whole key was I wanted to save ground on the first turn and I was able to do that," said winning rider John Velazquez. "I got her in a comfortable position where I thought she was going well. At the three-eighths pole I followed Jose Ortiz's horse [Elate] and all of a sudden she stopped and I had to go a little sooner than I wanted to. I got to the lead a little too soon for me but, I mean, it was perfect."
TDN – Forever Unbridled Rallies Strongly To Win Longines Distaff
Paulick Report – Forever Unbridled Powers To Breeders' Cup Distaff Win
---
---
TDN – Bill Finley – Breeders' Cup Friday: Maybe They Should Have Had a Prep?
---
Paulick Report – Mendelssohn Gives O'Brien, Moore Fourth BC Juvenile Turf Victory
Bloodhorse – Mendelssohn Storms Home in BC Juvenile Turf
TDN – KEESEP Topper Mendelssohn Scoops the Juvenile Turf For Ballydoyle
---
---
Bloodhorse – Battle of Midway Breaks Through in BC Dirt Mile
TDN – 'TDN Rising Star' Battle of Midway Takes Dirt Mile Thriller
---
---
Bloodhorse – Novak-Crosby – Rushing Fall Strikes in BC Juvenile Fillies Turf
TDN – Rushing Fall Too Tough in Juvenile Fillies Turf
---
---
TDN – Blame's Daisy Remains Unbeaten in the Tempted
---
Great is the art of beginning, but greater is the art of ending.
Lazurus Long

---
---
Hawthorne  Sal