When Phil started this post Phil's view was that grossly over used buzz phrase "cautious optimism".
The more Phil reads and posts the more it looks like it's not a question of if horse racing will cease to be a North American pastime, it's a question of when horse racing will cease to be a North American pastime.
Horse Race Insider – MARK BERNER: "THIS IS THE END, MY FRIENDS"
NY Times – Eckhoff – These Horses Are Too Young to Die
Thoroughbred Racing Commentary – Hayward – Hayward – We should all support the new Safety Coalition's bid to solve the serious challenges racing faces
Paulick Report – Voss – Study Finds Statistical Relationship Between Pre-Race Bute And Injury In South American Runners
Paulick Report – Jockeys' Guild Annual Assembly Includes Discussion On Improving Public Perception Of Horse Racing
---
NY Times – Marchese- The Who's Pete Townshend grapples with rock's legacy, and his own dark past.
Rock & roll is like a painting. Can great paintings still be done? It depends on who holds the brush.      
---
If the world were perfect, it wouldn't be.
Yogi Berra
In the middle of the 20th century, boxing and horse racing ruled, then suddenly they did not. Few understood or explored the dynamics — safety concerns were growing, and entertainment options were increasing — while they were underway.
NY Times – Belson, Bui, Drape, Taylor and Ward – Inside Football's Campaign to Save the Game
While politicians may be forgiven for failing to predict the future – who can, alas? – it is amazing that they defiantly ignore the past.
Michael Korda
NY Times – Futterman and Cardenas – They Love Football. They Try Not to Think About C.T.E.
NY Times – Op-Ed – Ta-Nehisi Coates: The Cancellation of Colin Kaepernick
Please Don't Let Me Be Misunderstood
FiveThirtyEight – The NFL And Colin Kaepernick Got What They Wanted From The Workout
NY Times – Bels0n – Colin Kaepernick's Workout Derailed by Dispute With N.F.L.
NY times – Belson – The N.F.L.'s Tug of War With Colin Kaepernick Didn't Resolve Anything
You can't be a real country unless you have a beer and an airline – it helps if you have some kind of football team, or some nuclear weapons, but in the very least you need a beer.
Frank Zappa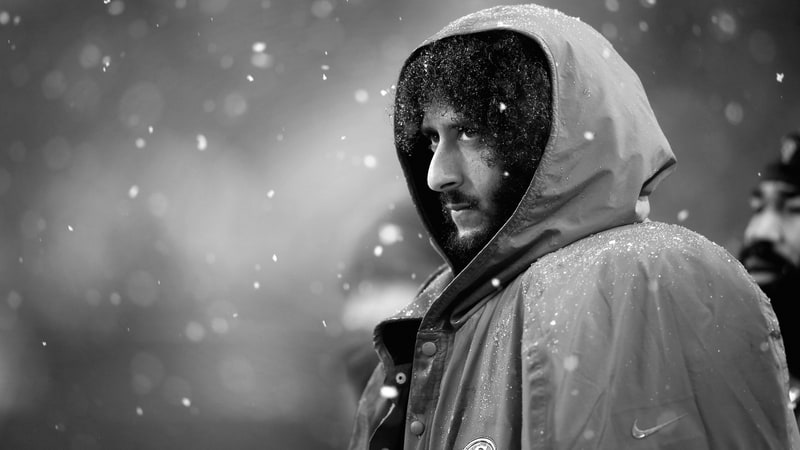 M.L.B. is proposing to sever its parent-club ties with the Legends and 41 other minor league teams — from the Blue Jays of Bluefield, W.V., to the PaddleHeads of Missoula, Mont. It is all part of M.L.B.'s desire to overhaul the lower minor leagues and the way that promising ballplayers are developed.
Under the proposal, the 42 newly independent teams would be welcome to join a lower-quality Dream League populated largely by undrafted and released players, a plan one minor league official called a "death sentence" for the clubs. Loss of major-league affiliation would significantly diminish a team's cachet and market value — a prospect so devastating that some affected team owners have been reluctant even to inform their employees.
NY Times – Barry – Across the Country, Minor League Towns Face Major League Threat
NY Times – Onishi – French Baguettes From a Vending Machine? 'What a Tragedy.'
All animals are equal, but some animals are more equal than others.
George Orwell
LA Times – Xia – Can the long-lost abalone make a comeback in California?
San Diego has the finest zoo in America, but the Los Angeles Zoo is not much more than a home for retired Metro-Goldwyn-Mayer lions.
Vincent Price
The Atlantic – Yong – In a Few Centuries, Cows Could Be the Largest Land Animals Left
Guitar is for the head, drums are for the chest, but bass gets you in the groin.
Suzi Quatro
The Atlantic – Yong – What America Lost When It Lost the Bison
NY Times –  Alderman – Scandinavian Wine? A Warming Climate Tempts Entrepreneurs
I do see a lot of the hard end of ecology, and my feeling is that we live on a super-exciting planet but a super-fragile one.
In Flanders Fields
John McCrae
In Flanders fields the poppies blow
Between the crosses, row on row,
That mark our place; and in the sky
The larks, still bravely singing, fly
Scarce heard amid the guns below.
We are the Dead. Short days ago
We lived, felt dawn, saw sunset glow,
Loved, and were loved, and now we lie
In Flanders Fields.
Take up our quarrel with the foe:
To you from failing hands we throw
The torch; be yours to hold it high.
If ye break faith with us who die
We shall not sleep, though poppies grow
In Flanders Fields.

CBC – Ken Dryden passes torch to Carey Price during ceremony
Americans like to talk about (or be told about) Democracy but, when put to the test, usually find it to be an 'inconvenience.' We have opted instead for an authoritarian system disguised as a Democracy. We pay through the nose for an enormous joke-of-a-government, let it push us around, and then wonder how all those assholes got in there.
Frank Zappa
The Globe and Mail  – McGregor – Don Cherry's downfall: He became more interested in his own opinions than hockey
National Post – Humera Jabir: What Don Cherry might not know about all those who fought for freedom
National Post – Warnica – A nationalistic, chauvinistic, narcissistic, toxic man': How Don Cherry's punching bags view him now
It gets harder the more you know. Because the more you find out the uglier everything seems.
Frank Zappa
Sportsnet – Sportsnet announces Don Cherry to immediately step down from HNIC
ESPN – Wyshynski – Hockey icon Don Cherry fired for immigrant comments
The Globe and Mail – Klinkenberg – Sportsnet fires Don Cherry over remarks on immigrants, Remembrance Day poppies
The Globe and Mail – Kelly – Don Cherry, fired by Sportsnet, hated any changes to hockey – and his imaginary Canada
What's important about an actor is his acting, not his life.
Vincent Price
The Globe and Mail – Bidini – Why did I – and so many hockey fans – defend Don Cherry for so long?
National Post – Warnica and Bharti – 'Should have never let him stay that long': Don Cherry's firing seemed both inevitable and impossible
National Post – Scott Stinson: Eventually Don Cherry really stepped in it, as it always seemed he would
National Post – Howard Levitt: Sportsnet justified in dropping Cherry
Change is the law of life. And those who look only to the past or present are certain to miss the future.
Over the years Don Cherry and his Rock em Sock em Mock em brand of hockey commentary offended thousands. Ironic that it wasn't his calling players of certain ethnic and regional backgrounds pansies, but it was another flower that got him canned. Ironic that the Montreal Canadiens a team loaded with players from an area that Cherry continually mocked for their lack of physicality use McCrae's poem as their motto.
The hockey powers that be in Canada cast a blind eye and deaf ear on many of Cherry's rants as although they were offensive and insensitive the comments resonated with a significant portion of Canadian hockey fans.
Cherry's comment on immigrants and the lack of poppies being displayed may not have been the most offensive and egregious comment he ever made, but what got him fired was a shift in who the hockey world is now courting for fans. Cherry's comments could slide by when the fan base was predominantly lily white males, but with hockey looking to diversify its fan base to attract females and peoples of diverse ethnicity you can't have a commentator calling down the people you're trying to attract.
Cherry's firing has far less to do with free speech than it does with full arenas, bars, living rooms, rec rooms and sundre other venues where the game is being televised or streamed. Cherry's anachronistic views don't meld with the vertical that hockey is trying to target across North America.
The hockey powers that be in Canada cannot cast a blind eye and deaf ear on Cherry's rants any longer as they remain offensive and insensitive but no longer resonate with the vertical that hockey is trying to target to become Canadian hockey fans.
Phil was wandering if Don Cherry always had a problem with flowers. Was it not Guy LaFleur who scored the tying goal for the Habs when Cherry couldn't count to 5.
The universe consists of 5% protons, 5% neutrons, 5% electrons and 85% morons.
Frank Zappa
The Vancouver Star – Green – 'Hockey Night Punjabi' host says Canadians need to reflect on who we are after Don Cherry's comments
National Post – Scott Stinson: The stars of women's hockey are sitting out a pro season. The NHL has to finally step up
Phil has a question for Don Cherry:
Why would a hockey player from Sudbury be any tougher than one from Chicoutimi or from Kiruna.
The Globe and Mail – Kelly – Hockey has long defined Canada, but it's time to reassess our relationship
The Ringer – Curtis – Our Strange New Respect for Stephen A. Smith
When written in Chinese, the word 'crisis' is composed of two characters. One represents danger and the other represents opportunity.
John F. Kennedy
Sports Illustrated – McCann – How NHL Can Handle Bill Peters Following Accusations of Verbal and Physical Abuse
My American Melting Pot – Tharps – Can You Rehabilitate a Racist?
So what do we do with a racist? Well, it's a two-ended bargain. If we're serious about rehabilitation, then society needs to be able to forgive. To understand that a repentant racist is better than an unrepentant racist, and that a racist who takes active steps to address the consequences of their crime is better still. But the other side of the bargain is responsibility: from the criminal themselves, from government, from the justice system, to ensure that a commitment to tackling racism involves more than well-meaning words. Right now, I'm afraid to say, none of that's happening.
The Independent – Liew – Spotting a racist is easy – what to do next is the hard part
The Atlantic – Friedersdorf – What Ralph Northam's Defenders Get Right—And Wrong
Now you may ask yourself what Phil is doing off on tangents about NFL football, French bread, climate change, minor league baseball, Don Cherry and racism in hockey in a horse racing blog. Same story different times different names.
Thoroughbred racing will only survive if it can attract more fans than it loses and that task keeps getting tougher every day.
In the middle of the 20th century, boxing and horse racing ruled, then suddenly they did not. Few understood or explored the dynamics — safety concerns were growing, and entertainment options were increasing — while they were underway.
NY Times – Belson, Bui, Drape, Taylor and Ward – Inside Football's Campaign to Save the Game
Horse racing no longer rules and if it wants to survive it needs to explore and understand the dynamics of the shifting market place or soon the only place you'll be able to view horse racing is in the Horse Museum.
"We have zero tolerance for wage theft and will hold accountable any employer who unlawfully withholds wages or who does anything to intimidate, threaten or deny these hardworking employees what they are owed," Governor Cuomo said. "We stand proudly with workers and will fight tooth and nail to protect their hard-earned wages from unscrupulous employers who break the law."
NY State – State Orders Additional Repayment of $269,000 to 10 Employees
TDN – N.Y. State Levies Additional Fines Against Trainers For Wage Disputes
TDN – NYTHA Responds to Gov. Cuomo Press Release
Phil has a question:
How fucking useless are the various HBPAs and the National HBPA.
How do the employee cheating trainers like Chad Brown, Kiaran McLaughlin, Linda Rice, James A. Jerkens et al expect the public to believe that they are doing their utmost to look after their horses when they're doing their utmost to cheat their employees.
How do the state regulatory authorities expect the public to believe that they are doing their utmost to supervise the care of the horses when they have not summarily suspended each of these thieving, cheating, lying trainers for years for their egregious offenses against their horses' caregivers.
Using Richard Dutrow's sentence as a starting point these trainers shouldn't be getting their licenses back until Scotty could beam them up.
Thoroughbred Racing Commentary – Gilligan – How so many things in U.S. racing seem designed to harm the horse
Horse Race Insider – Indulto – HOW ABOUT ETHICAL TREATMENT FOR ANIMALS AND THOSE WHO TENDER TO THEM
The RacingBiz – Genaro: Breeders' Cup shows sport I love – and hate
Paulick Report – Antonian – Commentary: Don't Concede Higher Moral Ground To Critics Of Horse Racing
Bloodhorse – 'To Do' List – By Evan Hammonds
Horse Race Insider – Pricci – THE SPORT HAS AN ENEMIES LIST; WHAT IT NEEDS IS A PUBLIC PROGRESS REPORT NOW
Thoroughbred Racing Commentary – McGrath – Social outrage and a looming crisis, but there's plenty to celebrate on the track
In modern times, dogs may be pampered, but historically, a dog's life wasn't much to bark about. Hence a dog's chance is a small chance.
Anu Garg
Paulick Report – Voss – Updated: USEF Temporarily Suspends Maria Borell After Learning Of Active Animal Cruelty Warrant
A mind is like a parachute. It doesn't work if it is not open.
Frank Zappa
TDN – Three Horses Break Down Sunday at Del Mar
TDN – Bill Finley – Princess Dorian Euthanized
ESPN – AP – Del Mar death toll now at four during fall meet
Paulick Report – Voss – What's Different This Time? Racing History Shows An Evolution Of Attitudes About Fatal Injuries
"It's happened so many times to me, I can't keep track of it," said jockey Douglas after So Sly's fall. "It's the name of the game. Nothing we can do about it."

But the nonchalant shrug will no longer suffice. If Secretariat's spectacular triumph in the 1973 Belmont Stakes took the sport to a new level of popularity, the breakdown and death of Ruffian two years later did more to besmirch racing than anything that had ever happened in the game. Racehorses had been breaking down for centuries, but never before in an event so widely seen as the great match race between Ruffian and Foolish Pleasure at Belmont Park. And never a horse with so vast and passionate a following as the flying black filly who had never been headed and had never known defeat. Even today the images in black and white swim powerfully through memory: of Ruffian battling the colt head-and-head as they sailed down the backstretch, of the pigeon flying up in front of her, of Ruffian hobbling horribly and limping to a stop, and then Manny Gilman, the track veterinarian, fitting the shattered ankle with an inflatable cast and rising and walking away, both hands bloody.
Sports Illustrated – Nack – The Breaking Point
What do you see as the biggest challenge racing faces today?

I think the biggest challenge racing faces today is to sell itself as a great sport that touches so many people from so many different walks of life. It is losing its relevance, especially to the young, who simply don't know about it, and so it worries me hugely where the support will come from in years to come. Somehow it must be marketed better and international races must be given the biggest possible media platform. 

We need to widen its appeal, to bring in new owners especially through syndicate ownership, to show that you can compete at the highest level for an affordable amount and that it's totally possible to see your horse storm to victory in front of thousands on course and have millions watching on national/international television at home. 
Thoroughbred Racing Commentary – Harry Herbert: my big worry over the future of racing
Paulick Report – Paulick – View From The Eighth Pole: A Sport In The Crosshairs
Thoroughbred Racing Commentary – Pitt – The farcical four-year life of Delmar Park racetrack (no, not the one in California)
Paulick Report – How Overuse Injuries Happen, And How Imaging Can Help
Paulick Report – A Jockey/Veterinarian's Open Letter to Dianne Feinstein: 'I Only Ask That You Recognize The Progress Being Made'
Aeon – Francione and Charlton – The case against pets
About Some We Love, Some We Hate, Some We Eat: Why It's So Hard to Think Straight About Animals
Man is the only creature that consumes without producing. He does not give milk, he does not lay eggs, he is too weak to pull the plough, he cannot run fast enough to catch rabbits. Yet he is lord of all the animals. He sets them to work, he gives back to them the bare minimum that will prevent them from starving, and the rest he keeps for himself.
George Orwell
The Guardian – Rodriguez McRobbie – Should we stop keeping pets? Why more and more ethicists say yes
The Guardian – Newkey-Burden – How can we say we love our pets when we treat them so badly?
The Guardian – Assadourian – Are pets bad for the environment?
NY Times – Opinion – Renkl – How Not to Kill an Animal
CBS News – Montopoli – Why don't we eat horses?
Garden and Gun – Giles – Three Cows Washed Away by Hurricane Dorian Show Up Weeks Later
For about 80 years, Boeing basically functioned as an association of engineers. Its executives held patents, designed wings, spoke the language of engineering and safety as a mother tongue. Finance wasn't a primary language. Even Boeing's bean counters didn't act the part. As late as the mid-'90s, the company's chief financial officer had minimal contact with Wall Street and answered colleagues' requests for basic financial data with a curt "Tell them not to worry."

…

The company that once didn't speak finance was now, at the top, losing its ability to converse in engineering.

It wasn't just technical knowledge that was lost, Aboulafia said. "It was the ability to comfortably interact with an engineer who in turn feels comfortable telling you their reservations, versus calling a manager [more than] 1,500 miles away who you know has a reputation for wanting to take your pension away. It's a very different dynamic. As a recipe for disempowering engineers in particular, you couldn't come up with a better format."
The Atlantic – Useem – The Long-Forgotten Flight That Sent Boeing Off Course
Thoroughbred Racing Commentary – McGrath – Charlie Appleby: why are the rules of racing so different when we're all doing the same thing?
Paulick Report – Donna Brothers: PETA Is A Bully
Past The Wire – Stettin – We Have Met the Enemy and It Is Us
Bloodhorse – Comparing Equine Injury Rates Suggests U.S. Can Improve
Phil has a question, the same one everyone in North America has on the tip of their tongue but is afraid to ask:
What is the main difference between racing in the jurisdictions with lower equine injury rates and racing in North America..
Phil has an answer:
It's not surfaces or training methods. It's Lasix, race day medication and lax rules for other drugs in North America.
Bloodhorse – Ehalt – Baffert Calls for Added Scientific Approach to Surfaces
Phil has a suggestion for Bob. How about calling for an added scientific approach to all the drugs that Bob and his ilk are pumping into the thoroughbreds so that they have become too fragile to handle the track surfaces.
Horse Race Insider – Pricci –  IN THE CASE OF THE MONGOLIAN GROOM TRAGEDY, IT'S FAIR TO ASK WHAT'S GOING ON
Horse Racing Nation – Zipse: On Mongolian Groom and deaths in horse racing
The rules of survival never change, whether you're in a desert or in an arena.
Bear Grylls
Horse Race Insider – Jicha – IT'S TIME FOR SANTA ANITA TO CALL THE STATE OF CALIFORNIA'S BLUFF
Everybody wants to save the Earth; nobody wants to help Mom do the dishes.
P.J. O'Rourke
Horse Race Insider – Pricci – EVEN IN SARATOGA, PEOPLE HAVE SERIOUS CONCERNS ABOUT CURRENT EQUINE CRISIS
Paulick Report – Voss – After PETA Scandal, West Virginia Tracks And Horsemen Making Plans To Institute Necropsy Program By January 2020
Though many of us no longer work with animals, we are still deeply drawn to them. Eighty-five million of us in this country own pets. In doing so, we participate in a system that leads to about 2 million unwanted animals being killed each year. None of us like this statistic, but we mostly accept it as part of the cost of being able to have a pet. Plus, we accept that our pets are domesticated animals, bred over centuries to be human companions.

We know that they are inextricably a part of the human world, for better or worse. Often for better.

The same is true for thoroughbred racehorses. They have been bred over many hundreds of years to work with humans to do one thing: run. These aren't plow or riding or carriage horses, plucked from other work and forced to run. Racing is their job, and if given proper care and training, they do it well, healthfully and with palpable satisfaction.

So why do we accept the statistic about pet death but feel outrage at the idea of a racehorse breaking down and being put down? Statistically, far fewer horses are put down on racetracks than pets in shelters. Part of it is that we see an animal like Mongolian Groom break down in its prime, on the track, whereas we don't witness stray dogs and cats being put down in shelters in theirs.

Another part is that we don't think of racing as essential, either to us or the animal. Why should any animal suffer for our sport? But that same argument can be made about pets. Why should any animal suffer so we can have companionship?
San Francisco Chronicle – Fornatale – Put the horse-racing fatalities in perspective
Thinking is easy, acting is difficult, and to put one's thoughts into action is the most difficult thing in the world.
Johann Wolfgang von Goethe
TDN – Thornton – Derby Lawsuit Dismissed by Federal Judge
Bloodhorse – Angst – Wests Plan Further Litigation Over 2019 Kentucky Derby
Horse Race Insider – ACCORDING TO GARY WEST, KENTUCKY STEWARDS PLACED THEMSELVES "ABOVE THE LAW"
TDN – Wests File Notice of Appeal for Dismissed Derby Lawsuit
The care of human life and happiness, and not their destruction, is the first and only object of good government.
Thomas Jefferson
Thoroughbred racing in North America may perish not through any fault of its own, albeit they are many and most could be easily corrected. Thoroughbred racing may perish because it's gambling and a sport that no longer fits within the norms of North American society. Football, hockey and rugby players can keep bashing their brains out for big bucks and the fan base may diminish as more fans become disenchanted with  the violence, but the fan base can always assuage their minds that the players have a choice and they are getting big bucks.
Scan through the animal rights articles Phil featured above and it's easy to conclude that Thoroughbred racing has become the whipping boy for animal rights and ethical treatment of animal advocates.
How many PETA and their ilk supporters think nothing about having a thick juicy steak, prime rib, fillet of sole, chicken Kiev or sundre other meat dish while criticizing the thoroughbred industry for the deaths that occur at the race tracks. They do it because they see the thick juicy steak, prime rib, fillet of sole, chicken Kiev or sundre other meat dish as a commodity and not as an animal, but if a thoroughbred breaks down on the track they see it as an animal. The fan base that the thoroughbred industry is trying to attract are no longer the farm kids who knew never to name a chicken, pig or steer as you never knew when it would be making an appearance on the supper table. Gone are the days when Mao told his peasant army to bring their dogs along just in case they got hungry after a few days of battle.
The number of thoroughbreds fatally injured every year is minuscule compared to the number of unwanted cats, dogs, rodents and reptiles euthanized every year (with PETA being one of the largest euthanizers) and the number of cats and dogs killed in road accidents and the number of cat, dogs, rodents and reptiles flushed down toilets every year. But the thoroughbred breaking down is on TV and all the other animal deaths are behind closed doors or someone else's problem.
Thoroughbred Racing will never convince the radical animal rights advocates, but it's survival depends on convincing sufficient of the non radicals that it is a sport, entertainment and gambling choice that is still relevant in the 21st century and that it takes care of its participants both 2 and 4 legged.
To stay relevant the thoroughbred industry has a lot of cleaning up to do and it better start now.
Tomorrow is only found in the calendar of fools.
Og Mandino
Bloodhorse – Toby – First Drug Czar Targeted Illegal Narcotics in Racing
Paulick Report – 'I'm Going To Make People Mad': Churchill's New Equine Medical Director Up To The Challenge
It was the best of times, it was the worst of times, it was the age of wisdom, it was the age of foolishness, it was the epoch of belief, it was the epoch of incredulity, it was the season of Light, it was the season of Darkness, it was the spring of hope, it was the winter of despair, we had everything before us, we had nothing before us, we were all going direct to Heaven, we were all going direct the other way–in short, the period was so far like the present period, that some of its noisiest authorities insisted on its being received, for good or for evil, in the superlative degree of comparison only.
Charles Dickens
Horse Race Insider – Pricci – INDUSTRY MESSAGES AND ACTIONS IN CONFLICT BUT STATUS QUO WILL NOT STAND
Thoroughbred Commentary – Genaro – Racing figures on what they have to be thankful for in 2019
Paulick Report – In The Face Of California Uncertainty, Desormeaux Moves Tack To Fair Grounds
TDN – Thornton – Lasix Phase-Out Recommendation Advances to Full KHRC Board
Paulick Report – Reversal: Kentucky Equine Drug Research Council Votes To Support Partial Lasix Ban
Horse Race Insider – Jicha – SAFETY COALITION IS A GREAT IDEA; THE KEY IS IN ITS IMPLEMENTATION
Paulick Report – 'Entire Racing Industry Needs To Get On Board'; Jockey Club Statement On Thoroughbred Safety Coalition
Paulick Report – RMTC Approves New Restrictions On Non-Steroidal Anti-Inflammatories
Brisnet – Thoroughbred Safety Commission launched to ensure new reforms
Bloodhorse – Angst – Leading U.S. Track Owners Form Coalition on Safety
Bloodhorse – Angst – Leading Tracks Unite on Safety Through New Coalition
TDN – Marquardt – Industry Leaders Form Safety Coalition
Paulick Report – Industry Groups Launch Thoroughbred Safety Coalition Aimed At Reforms
Paulick Report – Questions And Answers About The Finer Points Of The Thoroughbred Safety Coalition
Paulick Report – Paulick – CHRB's New Chairman: Expect Further Reforms In Medication Policy
Thoroughbred Racing Commentary – Robert Geller: racetracks must work together for the long-term good of the sport
The Racing Biz – Md. Racing Commission pumps brakes on "house rules"
Phil has a question:
Do these trainers in Maryland not pay attention to what's happening to the perception of horse racing across North America.
Will you feel any empathy for them when the lights are turned out.
There are risks and costs to action. But they are far less than the long range risks of comfortable inaction.
John F. Kennedy
Bloodhorse – Funding Successful for Equine MRI at Santa Anita
When it is obvious that the goals cannot be reached, don't adjust the goals, adjust the action steps.
Confucius
---
The Bitter Southerner – McCarthy – The Dark End Of the South
---
The Bitter Southerner – Byrn – Our Ways Of Saying Grace
We make a living by what we get, but we make a life by what we give.
Winston Churchill
NY Times – Sifton and Clark – The 400 Degree Thanksgiving
NY Times – Egan and Jordan – Dreading Thanksgiving? Pack One of These Books for Moral Support
The Globe and Mail – Wheeler – The Enthusiast: As God is my witness, WKRP in Cincinnati could fly
LA Times – Long – Opinion: Mister Rogers was a Thanksgiving heretic
Nothing beats Thanksgiving stuffing, which has taught me that, counter to every ridiculous fad diet that's popped up this decade, bread — even when it's stale and shoved up the backside of a dead bird — really is the most satisfying thing to eat.
LA Times – Kwan Peterson – The official Thanksgiving food power rankings
NY Times – Asimov – And Now the Easy Part: Selecting Thanksgiving Wines
NY Times – Goldfarb – How to Defuse Tension at the Dinner Table During the Holidays
Phil has a question:
If you selected the Thanksgiving wines properly and served them generously why would there be any tension.
Food and Wine – Heid – 11 Excellent Unconventional Wines to Pair with Thanksgiving Dinner
Garden and Gun – How Do You Do Thanksgiving?
Southern Living – Hayes – The Great Debate: Is it Stuffing or Dressing?
Garden and Gun – Your Biggest Thanksgiving Disasters
Washington Post – Strauss –  Thanksgiving created by 'Mary Had a Little Lamb' author — not the Pilgrims
Time – Waxman – Thanksgiving Wasn't Always a National Holiday. This Woman Made It Happen
NY Times – Alison Roman Cooks Thanksgiving in a (Very) Small Kitchen
Southern Living – Donenberg – Our Best Thanksgiving Menus for Every Gathering Style
NY Times – Thanksgiving Side Dish Recipes
Southern Living – Yarborough – Mac and Cheese Recipes To Try This Thanksgiving
Whenever you are to do a thing, though it can never be known but to yourself, ask yourself how you would act were all the world looking at you, and act accordingly.
Thomas Jefferson
---
NY Times – 2019 Holiday Gift Guide
Southern Living – Rick Bragg Remembers the Christmas Eve With His Late Uncle Ed
Southern Living – The Etiquette of the Cookie Swap
Phil has a question:
If the cookie swap is not a bitching competition then what the hell is it.
After seeing the elaborately decorated and colorfully frosted treats her friends had made, Ybarra quickly learned one of the unspoken rules of many cookie exchanges: it's not just a party — it's a contest. "Rather than trying to get the cookies to taste good, it's always about which one looks the best," she says, adding, "I felt a little insecure."
Time – Hamilton – Cookie Swaps: Sweet, and Also Stressful
Vice – The Munchies Staff – 23 Cookie Recipes to Help You Crush the Competition at the Holiday Cookie Swap
The Food Network – Milam – 10 Recipes to Win Your Holiday Cookie Swap — Fall Fest
Today – 7 holiday cookies that will help you win the cookie swap
The pleasure lies not in the cookies, but in the pattern the crumbs make when the cookies crumble.
Michael Korda