The Guardian – Corlett – Bull survives being swept 80km down a river, over a waterfall and almost out to sea
If you make every game a life and death proposition, you're going to have problems. For one thing, you'll be dead a lot.
Dean Smith
National Post – John Ivison: Ukraine crisis a reminder why we need to make our true north very strong
The Intelligencer – Leitch – Why Isn't Brittney Griner the Biggest Sports Story in the Country?
Sports Business Journal – NHL star Connor McDavid to endorse BetMGM
ESPN – NFL suspends Atlanta Falcons WR Calvin Ridley for at least 2022 season for betting on games
March 12, 2022 3 Year Old Stakes
Columbia S 1 mile Turf
Florida Oaks GIIIT f 1 1/16 Miles Turf
Lambholm South Tampa Bay Derby GII 1 1/16 Miles

Given the fact that we are in a capitalist society, we still do not want to overlook not only what a corporation produces and its profitability but also how it impacts the environment, touches human life and whether it protects or undermines the dignity of the human person.
Dean Smith
Bloodhorse – 2022 Triple Crown Nominations
Past The Wire – Stettin – Is the Kentucky Derby a Grade 1 race this year or next?
Saturday, May 7, 2022
Bloodhorse – Champion Echo Zulu Tops 103 Kentucky Oaks Nominations
Friday, May 6, 2022
TDN – Bill Finley – TDN Kentucky Oaks Top 10 for March 3
TDN – Thornton – Derby Top 12 For March 8
Bloodhorse – King – Forbidden Kingdom Vaults Into Derby Dozen Top Three
Horse Racing Nation -Kentucky Derby 2022 Contenders
Racing Dudes – 2022 Kentucky Derby
Paulick Report – Champagne – The Derby Bubble Presented By Kentucky-Breds: Four-Prep Weekend Shakes Things Up
Belmont Stakes Racing Festival
There is no great genius without some touch of madness.
Aristotle
Horse Race Insider – Pricci – UPDATE 1: TAMPA'S TURN IN THE SPOTLIGHT AND A GREAT AZERI MATCHUP AT OAKLAWN PARK
Bloodhorse – King – Classic Causeway Duels Major General in Tampa Bay Derby
DRF – McGee – Classic Causeway likely to have 11 rivals in Tampa Bay Derby
Horse Racing Nation – Greer – First Look: Tampa Bay Derby leads 8 weekend graded stakes
Bloodhorse – Classic Causeway On Course for Tampa Bay Derby
Paulick Report – Henry – Classic Causeway Heads Tampa Bay Derby Nominations
Long time Alberta thoroughbred owner Dennis Barton passed away last week.
Next to a Racetrack "Win Picture", Dennis loved nothing more than taking on unjust complicated systems, on behalf of the disadvantaged.

…

A Celebration of Life will be held at The Gathering Place in Lesser Slave lake, at 2:00 p.m. on Saturday, April 9, 2022. Following the service there will be refreshments at the Multi-Rec Centre.
Horse Racing Nation – Macatangay – What we learned: More questions after Saturday's Derby preps
Bloodhorse – Rollins – Echo Zulu, Epicenter Light Up Fair Grounds Worktab
Paulick Report – Gotham Winner Morello's Owners 'Just A Small Group Of People From Saratoga Running Against The Big Dogs'
Bloodhorse – Wood Memorial Could be the Next Target for Morello
Bloodhorse – Simplification Aimed at Florida Derby Following FOY Win
TDN – Florida Derby on Tap for Simplification
Bloodhorse – Rollins – Eda Edges Under the Stars in Santa Ysabel
TDN – Eda Returns a Winner in Santa Ysabel
Bloodhorse – King – Juncture Soars in Patton, a European Road to Derby Prep
DRF – Privman – Road to the 2022 Kentucky Derby: Fountain of Youth Stakes analysis
TDN – Not This Time Colts 1-2 in Eventful Fountain of Youth
Bloodhorse – McCarthy – Simplification Streaks to Fountain of Youth Score
Horse Race Insider – Pricci – IN OUR VIEW, THIS TIME PACO WAS INNOCENT, BUT THE PRACTICE OF RACE RIDING MUST END
Bloodhorse – Gash – Galt, High Oak Unscathed, Rosario, Alvarado on the Mend
Brisnet – Scully – Simplification kicks clear in Fountain of Youth; Kathleen O. remains unblemished in Davona Dale
TDN – McGrath – This Side Up: An Oath to Share the Secret of Eternal Youth
DRF – Privman – Road to the 2022 Kentucky Derby: San Felipe Stakes Analysis
Brisnet – Forbidden Kingdom coasts in San Felipe
TDN – American Pharoah Colt Takes No Prisoners in San Felipe
Brisnet – Morello, Venti Valentine score decisively in Gotham, Busher
DRF – Privman – Road to the 2022 Kentucky Derby: Gotham Stakes analysis
Bloodhorse – Ehalt – Unbeaten Morello Prevails in Gotham
TDN – Classic Empire's Morello Remains Unbeaten in Gotham
DRF – Privman – Road to the 2022 Kentucky Derby: John Battaglia Memorial Stakes analysis
Brisnet – Scully – Tiz the Bomb strikes in Battaglia; Bubble Rock turns tables in Cincinnati Trophy
Bloodhorse – KIng – Tiz the Bomb Goes Off in John Battaglia Memorial
Bloodhorse – McCarthy – Kathleen O. Improves to 3-for-3 in Davona Dale
TDN – Firing Line Filly First in Busher
Bloodhorse – Venti Valentine Rallies to Decisive Busher Score
TDN – Karakontie's Spendarella Makes the Grade
TDN – Baffert Duo Takes On Santa Ysabel
Bloodhorse – Four-Time Oaks Winner Pletcher Points Nest to Ashland
Paulick Report – Letter To The Editor: An Outsider's Perspective On The Baffert Conundrum
Bloodhorse – Angst – Closer Look at Initial Impact of Lasix Phase Out
TDN – Ross – Race Meet Agreement at Center of Hollendorfer, TSG April Trial
Paulick Report – Whistleblower Adrienne Hall Turns In Racing License 'To Ensure The Integrity Of The Open Federal Cases'
Paulick Report – Ray Paulick – View From The Eighth Pole: Real Or Perceived, Conflicts Of Interest A Problem For KHRC
It is madness for sheep to talk peace with a wolf.
Thomas Fuller
TDN – Rees – HBPA Panel Details Myriad Flaws in HISA
Phil was questioned on why he spends more time dealing with US racing and other international racing than he does on Alberta racing. Phil will advise that Phil like 99.93142% of Albertans don't care about Alberta horse racing.
Phil has a question:
Does anyone including the HISA Board and Executives have the slightest clue on how HISA will operate amongst the myriad alphabet soup state and Federal agencies, boards and commissions.
How many lawyers' kids will get put through college on the HISA litigation gravy train.
Does the Undertaker scurry down the halls of HRA to rat on Phil when Phil mixes metaphors.
Thoroughbred Racing Commentary – Hayward – Change the culture – or risk going the way of the circus and dog racing
Paulick Report – Goreé: Arizona Horse Tracks Are 'A Killing Field' And It Has To Stop
Thoroughbred Racing Commentary – Lees – Six-day careless riding ban for Tom Marquand on Saudi Cup card
Paulick Report – Paulick – Jury Awards Vaccarezzas $1.5 Million In Negligence Lawsuit Against California Veterinarian Baker
TDN – U.S. Wagering, Purses Climb in February
TDN – Bill Finley – The Week in Review: Shift to New York a Curious Move on Prat's Part
Paulick Report – Paulick – Go East Young Men: Prat, Rispoli Leaving Southern California
Horse Racing Nation – Ryan – Top jockey Prat will head east to ride at Keeneland, Belmont
Past The Wire – Umberto Rispoli moving his tack east to NYRA, Prat follows
TDN – We Are NY Horse Racing Ad Hits Airwaves
Something I have also heard privately many times is that our industry is an old one, and I don't refer to the centuries-old tradition of breeding and raising Thoroughbreds. Old racing executives don't die so much as they simply fade away, as is pretty clear from the average age on many of the alphabet soup organizations' boards and executive rosters. The prevailing feeling seems to be that family ties can pave the way to a prominent position that you then parlay into a series of relatively secure roles for as long as you feel like collecting a check.
Paulick Report – Voss: Racing's Young People Are Trying To Tell You Something
Phil has a question:
Has Voss heard of the QKB and the Undertaker.
Washington Post – Fritz – What's behind the confidence of the incompetent? This suddenly popular psychological phenomenon.
National Library of Medicine – Kruger and Dunning  – Unskilled and unaware of it: how difficulties in recognizing one's own incompetence lead to inflated self-assessments
Phil has a question:
Have Kruger and Dunning heard of the QKB and the Undertaker.
Bloodhorse – Angst – Lukas to Owners: Hire Trainers With Integrity
Times Union – LIberatore – Disgraced trainer Bob Baffert to remain in Racing Hall of Fame
Paulick Report – Kentucky: Koenig Introduces Bills To Legalize Sports Wagering, Alter Pari-Mutuel Tax Rates, Breakage
Bloodhorse – Angst – HBPA Members See Great Potential in Fixed-Odds Wagering
National HBPA – National HBPA Conference Panel Calls Fixed Odds "The Future of Horse Racing Wagering"
Phil has a question:
Do these guys dream in 3D Technicolour.
How much pent up demand for horse racing fixed odds wagering is there in Woogivsafukistan and Khantbetistan.
Has Century disclosed the fixed on wagering on Century Downs.
ESPN – Thompson – The final March of Coach K
Sports Business Journal – Tickets for Coach K's final UNC-Duke home game going for thousands
March Madness Bracket Contest – Breakfast of Champions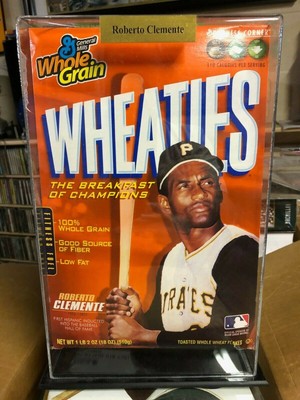 New Yorker – Rosner – The Many Lives of Roberto, a Soup
NCAA – 2022 March Madness: Men's NCAA tournament complete schedule, dates, TV times
ESPN – Lunardi – 2022 NCAA Tournament Bracketology
Washington Post – Dirda – How do you choose a book? Book lists by other writers are a great place to start
Phil has a question:
How many books are on Donald Trump's book list.
Do any of those books have words.
The Ringer – Kaelen Jones – What's the Value of the NFL Combine?
Phil has an answer:
Helps the NFL publicity machine keep the league in front of its fans during the off-season.
Sports Business Journal – SBJ Football: Eagles dig deeper into data with KAGR pact
FiveThirtyEight – Babin – Not Even Gumbo Is Safe From Climate Change
Los Angeles Times – Plaschke – Column: Blame clueless owners for selfishly canceling MLB games and hurting fans
The Ringer – Bauman – Opening Day Is Canceled. MLB Has No One to Blame But Itself.
The Ringer – Chin – The Five Biggest Takeaways From 'The Batman'
The Ringer – Surrey – 'The Batman' Is Unlike Any Superhero Movie Before It
The Ringer – The 25 Best Batman Villains, Ranked
The Ringer – Kting-Schreifels – Designing Gotham
The Ringer – Nayman – 'The Batman' Is the Batman Movie We Deserve
Global News – Smith – End of an era: St. Albert's last payphone to be removed
Phil has a question:
Does this mean that St. Albert cannot be saved by Superman or expect a visit from Dr. Who.
Does this mean that Horse Racing Alberta cannot move their offices to St. Albert.
Sports Business Journal – Sabres' struggles continue to eat away at season-ticket base
Phil has a question:
Does Gary Bettman understand that the drop in ticket sales in Buffalo is caused by the border restrictions that the 50-60% of their fanbase face when they cross from Canada to the States and back.
Sports Business Journal – Finance agreement expected soon on $1.4B Bills stadium
LA Times – Kaufman – 'It's all from Bunnies': Inside the 'vicious' feud tearing Playboy alumni apart
Rolling Stone – Wade – Trump, Who Wanted to Withdraw the U.S. from NATO, Now Claims Credit for Its Existence
Phil has a question:
Does demented Donald wear red flip-flops to match his tie.
The Guardian – Marilyn Manson files defamation suit against sexual abuse accuser Evan Rachel Wood
This Ain't a Scene It's an Arms Race
The Bitter Southerner – Guess – Alabama Dreaming with Mani Perry
People have to start talking to know more about other cultures and to understand each other.
Martin Scorsese
---
Phil M Stockmen