Century Downs – Racing Manager
Century Mile – Racing Announcer
Century Mile isn't the only Canadian track looking for a race caller as Phil hasn't heard who's going to be calling at Fort Erie this year.
"I would say Stan Bergstein was a foundation announcer that I really patterned myself after for harness racing. Certainly, Dan Loiselle (Thoroughbred racing) helped me a lot in my years at Woodbine. I went a lot by his example – to transform a race from just the look of horses going on an oval into a little bit of a story," said Salive.

…

Narrating a fleet of horses as they move from gate to wire jockeying for top spot might seem like a fairly straightforward task, but Salive knows there's a lot more to it than that.

"You really don't know how your body and mind are going to react, but its kind counterintuitive to the crowd. The crowd is excited, and they are all cheering, and you have to be exactly the opposite. Before The Prince of Wales, a live national TV broadcast, you challenge yourself on how far you can slow down your heart rate and breathing because you can't be out of control with excitement from gate to wire. You have to build it up to the finish. So, it's different than being in the crowd as a race fan, you have to go the opposite direction and stay calm."
Standardbred Canada – Salive Retires As Track Announcer
Horse Racing Nation – UPDATED Derby 2022 scenarios: What 47 horses need to qualify
April 8, 2022 3 Year old Stakes
Central Bank Ashland S GI 3yo f 1 1/16 Miles Dirt
Kentucky Utilities Transylvania S 3 yo GIIIT 1 1/16 Miles Turf
Lafayette S 3 yo 7 Furlongs Dirt
April 9, 2022 3 Year old Stakes
Bay Shore Stake GIII 3yo 7 Furlongs Dirt
Gazelle Stake GIII 3yo f 1 1/8 miles Dirt
Wood Memorial Presented by Resorts World Casino GII  3yo 1 1/8 Miles Dirt
Paulick Report – Wood Memorial: David Staudacher Derby Dreaming With New York-Bred Barese
Bloodhorse – Impressive Winner Venti Valentine Hunts Oaks Points
Bloodhorse – Ehalt – Mo Donegal, Early Voting Seek Derby Spots in Wood
DRF – Grening – Early Voting campaigns for Kentucky Derby berth in Wood Memorial
Paulick Report – Trainer Joseph Looks To Add Another Derby Hopeful In Wood Memorial
Bloodhorse – Joseph Duo Ready for Wood Memorial
Appalachian Stake Presented by Japan Racing Association GIIT 3yo f 1 Mile Turf
Toyota Blue Grass Stake GI 3yo 1 1/8 Miles Dirt
TDN – Ken McPeek Talks Derby Hopefuls Tiz the Bomb, Smile Happy On Writers' Room
Bloodhorse – Eric Mitchell – Smile Happy Draws Outside in Post 10 for Blue Grass
Bloodhorse – Quartet of Bluegrass Contenders Drill at Keeneland
Paulick Report – Blue Grass Possibles Blackadder, Grantham Tune Up At Keeneland
Providencia S GIIIT   3yo f 1 1/8 Miles Turf
Runhappy Santa Anita Derby GIII  3yo 1 1/8 Miles Dirt
Santa Anita Oaks GII 3yo f One 1/18 Miles Dirt
Bloodhorse – Crosby – Forbidden Kingdom Handles Unexpected Company in Blowout
Bloodhorse – Gantz – Messier, Forbidden Kingdom Vie in Santa Anita Derby
DRF – Privman – 2022 Kentucky Derby: Yakteen in new role readying Messier for Santa Anita Derby
Bloodhorse – Forbidden Kingdom Posts Final Breeze Before SA Derby
Paulick Report – Golden – Messier, Adare Manor Have 'Perfectly Executed' Breezes At Santa Anita
Bloodhorse – Final KY Derby Future Wager Postponed Until April 7-9
Horse Race Insider – Pricci – WRAPPING UP LAST WEEKEND AND LOOKING FORWARD TO SATURDAY'S HUGE PREP TRIFECTA
TDN – Epicenter Morning-Line Favorite in Final Derby Future Wager
Bloodhorse – Byron KIng – Yakteen-Trained Messier Moves Into Future Wager Lineup
The Florida and Arkansas Derbies and the Jeff Ruby Steaks Stakes did a pretty good job of winnowing contenders from pretenders and when the sun sets on Santa Anita April 9, 2022 we'll have a pretty good grasp of who will be in the starting gate on the first Saturday in May 2022.
Phil would like to see the Winnipeg Jets change their name back to the Thrashers and rejig their logo: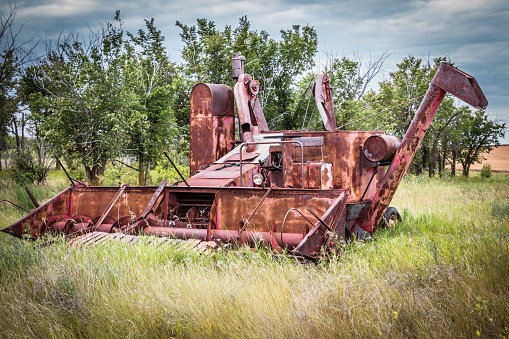 Just think of the sponsorship opportunities.
New Yorker – Widmer – The Beatle Who Got Away
Defector – Theisen – Jack Hughes Has Insulted Detroit-Style Pizza, And Therefore My Honor
Phil has a question:
How do you calculate the circumference of a Buddy's Pie.
TDN – British Bookmaker Fitzdares to Open in Toronto
Phil has a question:
Is Jason Kenney so busy politicking that he forgot that he's supposed to run the province of Alberta.
National Post – Short – Ex-Wildrose leader Danielle Smith returns to politics with eyes on replacing Kenney
Saturday, May 7, 2022
Friday, May 6, 2022
TDN – Bill Finley – TDN Kentucky Oaks Top 10 for March 3
TDN – Thornton – Derby Top 12 For April 5
Bloodhorse – King – Derby Dozen: Cyberknife Radiates Promise, Joins Derby Dozen
Horse Racing Nation -Kentucky Derby 2022 Contenders
Racing Dudes – 2022 Kentucky Derby
Paulick Report – Champagne – The Derby Bubble Presented By Kentucky-Breds: White Abarrio, Cyberknife Rocket Up The Charts
Belmont Stakes Racing Festival
The Ringer – Sayles – The Winners and Losers of the 2022 Grammy Awards
The Ringer – Holmes Sayles and Renaldo – The Best, Worst, and WTF Moments From the Grammy Awards
Thoroughbred Racing Commentary – Lees – Kentucky Derby latest: five-time Japanese champ Christophe Lemaire booked for Crown Pride
Bloodhorse – Byron King – Japan's Crown Pride On Site at Churchill Downs
Sports Business Journal – That's all: Tim McCarver officially retires from MLB broadcasting
The Ringer – Sayles – The Degenerate Gambler's Guide to the 2022 Grammys
Sky News – Minelle – Foo Fighters cancel Grammys performance after drummer Taylor Hawkins death
Rolling Stone – Blistein – Foo Fighters Cancel All Tour Dates After Taylor Hawkins' Death
Rolling Stone – Red Hot Chili Peppers' Chad Smith Shares Tribute to Taylor Hawkins
Southern Living – 20 Traditional Easter Dinner Recipes That'll Wow Your Crowd
Southern Living – It's Just Not Easter Without Pineapple Casserole
Bon Appetit – Jampel – How to Hard-Boil Eggs So That They're Actually Easy to Peel
For the week after the one day of rejoicing – Classic Egg Salad.
DO WOULD YOU LIKE GREEN EGGS AND HAM?
I DO NOT LIKE THEM,SAM-I-AM. I
DO NOT LIKE GREEN EGGS AND HAM.
Dr. Seuss
Town and Country – Hubbard – The Best Wines to Serve on Easter
Wine Folly – What Wines To Pair With Chocolate?
Los Angeles Times – Finnegan and Shaikin – Sports gambling ring that drew bets from professional athletes busted
ESPN – Roger Goodell: Cleveland Browns QB Deshaun Watson still could face NFL discipline but commissioner's exempt list unlikely
Whether or not you're in the small minority of Roger Goodell fans he epitomizes the centralized leadership that thoroughbred racing sorely lacks. CDI, KHRC and NYRA are busy pissing on Baffert and Baffert's reciprocating with the animal rights groups nipping at all sides and there's nobody to do what Goodell does so well, layer on the layer upon layer of bullshit to deflect and protect.
Goodell must wear clown shoes when he's giving these speeches otherwise what stops him from spinning into the ground. But that said, Goodell and the NFL are masters of minimizing and glossing over the negatives and maximizing and making up the positives.
The extra minority offensive coach is a piddly token response to decades of  systemic racism and misogyny in the NFL but to listen to Goodell spin it you'd think that the NFL and the owners are Abe Lincoln, Florence Nightingale, Rosa Parks, Malcolm X, Rosie the Riveter, Martin Luther King Jr., Susan B Anthony, Jesse Jackson, Oprah Winfrey, Al Sharpton et al all rolled into one.
To Goodell the NFL brand must be promoted and protected at all costs. You could almost feel Goodell's wrath over Watson not settling the 22 lawsuits alleging sexual misconduct and harassment so that Goodell could sweep them under the carpet. Goodell understands that open sores fester and garner negative publicity.
You could almost feel Goodell's wrath about Watson's agents attempt to avoid the financial consequences of a suspension with their low-ball base salary in year one and it makes you wonder if the NFL investigation may drag out into year 2 of the contract. Goodell knows that it's a lot easier to sell a repentant serial sexual predator who is striving on the path to redemption and rehabilitation than it is an arrogant asshole who thinks that the massage therapists desired him and still do cuz he's Deshaun Fucking Watson.
Phil has a question:
How many people would love to see Sean Payton's bounty system return.
Daily Beast – A Deshaun Watson Accuser's Open Letter: Cleveland Browns Deal a 'Crushing Blow to Survivors Everywhere'
Sports Illustrated – Coleman – Watson Plaintiff Details Harassment She's Experienced in Wake of Grand Jury Decision
Phil has a question:
If Deshaun Watson is as innocent as he claims then why hasn't he sued the people who have called him a serial Sexual predator for defamation.
Bloodhorse – Eric Mitchell – Baffert Files to Withdraw Legal Action Against CDI
As The Baffert Zedan Appeals Turn
TDN – 1/ST Issues Statement on Baffert Suspension
DRF – Andersen – Sean McCarthy, Tim Yakteen to take over training of Baffert horses
Phil has a question.
How much damage is the CDI, KHRC, NYRA and Baffert judicial system bickering doing to the thoroughbred industry.
How would Goodell minimize the damage if he was commish of thoroughbred racing.
ESPN – Can Natta Jr. – Dallas Cowboys owner Jerry Jones paid millions to woman who filed paternity lawsuit, lawyer says
Phil has a question:
Is this what they mean by keeping up with the Joneses.
Do you think that Goodell's an expert Whack a Mole player.
You are thought here to the most senseless and fit man for the job.
William Shakespeare
Phil like Stephen A and all other non-Cowboy fans are hoping that this distracting lawsuit gets resolved quickly so that Jones can go back to meddling with the Cowboys.
If you climb in the saddle, be ready for the ride.
Cowboy Wisdom
Front Office Sports – Commanders Allegedly Held Back Visiting NFL Teams' Ticket Revenue
Front Office Sports – Perez – NFL's Commanders Allegedly Used 'Two Books' To Track Finances
Phil heard a rumour that the NFL will be adopting Dirty Laundry as their theme song.
Successful computer players do not have to win in a traditional sense to show a profit, thanks to the rebates they receive. If, for example, a computer player bets $100,000 and has a return of $95,000 in winning payoffs, you might think the player lost $5,000. In reality, rebates of 10 percent or higher (depending on the track and type of wager/takeout percentage), can take that same computer player out of the red and into profitability. A 10 percent rebate would give that same player $105,000 on $100,000 in bets. Over the long haul, a 5 percent return on investment is significant when millions of dollars are churned through betting pools.
Paulick Report – Paulick – View From The Eighth Pole: Will Racing Address Impact Of Computer Assisted Wagering?
Phil has a question:
Other than the Ennead does any one else in the Alberta Horse Racing industry understand the implications of Paulick's succinct comment.
What makes you think you're one of the Ennead.
What does the Undertaker do.
The Paulick Report poses a poll question about Computer Assisted Wagering:
Should racetracks place any restrictions on computer assisted wagering players who cause last-second odds changes?
In Phil's humble opinion the question should be:
Should racetracks and ADWS

remove any advantages

given to computer assisted wagering players who cause last-second odds changes?
Bloodhorse – Byron King – Epicenter, Echo Zulu, Zozos Arrive at Churchill Downs
Paulick Report – Sunland Derby Wrap: Slow Down Andy Headed To Keeneland, Bye Bye Bobby A Late Triple Crown Nominee
Phil doesn't want to rain on anybody's parade but from the top of the stretch til they stumbled over the finish line both of those horses looked like they were flailing in quicksand and now they are being asked to flail along for another furlong.
Vanity is the quicksand of reason.
George Sand
Bloodhorse – Rollins – Slow Down Andy Prevails in Sunland Park Derby
The pathetic call of the Sunland Derby illustrates exactly what you don't need in a race caller.
Fool, 'tis in vain from wit to wit to roam: Know, sense, like charity, begins at home.
Alexander Pope
Bloodhorse – Summer Is Tomorrow Tops Late Triple Crown Nominations
Bloodhorse – Ehalt – Adare Manor Joins Yakteen, Eyes Kentucky Oaks Berth
Let every eye negotiate for itself And trust no agent, for beauty is a witch.
William Shakespeare
TDN – On to Derby for White Abarrio
Trainer Brian Lynch reported that Classic Causeway, who led into the backstretch before falling back to last, came out of the disappointing result in good order.

"Everything seems good. He scoped good and came back good this morning," Lynch said. "It's a bit of a headscratcher. We'll digest it and go on from there."

Classic Causeway had already earned sufficient points to make the Kentucky Derby field with his victories in the Sam F. Davis (G3) and Tampa Bay Derby (G2).

"Everything is up in the air now. We'll let the dust settle and we'll make a decision in a few days," Lynch said.
Paulick Report – White Abarrio, Simplification A Go For KY Derby, Classic Causeway TBD
Bloodhorse – Ehalt – Un Ojo On Target for Kentucky Derby After Rough Trip
Paulick Report – Yates – Cyberknife To Head To Churchill For Derby, Secret Oath Points To Oaks
Bloodhorse – Rollins – Lukas Taking 'Dead Aim' on KY Oaks With Secret Oath
TDN – Cyberknife Fine after Arkansas Derby Win
Bloodhorse – Eric Mitchell – Tiz the Bomb Headed to Kentucky Derby
TDN – Tiz the Bomb Flashes Home in Jeff Ruby
Bloodhorse – Rollins – Tiz the Bomb Blasts Home in Jeff Ruby Steaks
DRF – Russo – Candy Raid ($106.60) targets Kentucky Oaks after Bourbonette upset
Horse Race Insider – Pricci – FORMFUL FLORIDA DERBY PROVIDES AESTHETIC, REWARDING END TO CHAMPIONSHIP MEET
TDN – White Abarrio Stalks and Pounces to Florida Derby Victory
Bloodhorse – McCarthy – White Abarrio Soars to Florida Derby Victory
DRF – Grening – White Abarrio storms home to win Florida Derby
TDN – DeBernardis – Kathleen O. Reigns Supreme in GP Oaks
Bloodhorse – Ehalt – Kathleen O. Stays Perfect With Gulfstream Park Oaks Win
Bloodhorse – Ehalt – Cyberknife Prevails in $1.25M Arkansas Derby
TDN – Gun Runner's Cyberknife Posts Mild Arkansas Derby Upset
TDN – Shackleford Filly Game as they Get in Fantasy
Bloodhorse – Crosby – Yuugiri Digs Deep to Win Fantasy Stakes
DRF – Andersen – Sumter holds off Balnikhov in Singletary Stakes
TDN  – Joseph, Saez Earn Gulfstream Titles
ESPN – Willis – Final Four 2022: After string of losses, 'Mattress Mack' bets $3.3 million for Kansas Jayhawks to win it all
The Ringer – Sherman – Kansas Made the Greatest Comeback in National Title Game History Look Easy
ESPN – Borzello – Kansas stages historic comeback to beat North Carolina in down-to-the-wire thriller for NCAA men's basketball title
ESPN – Thamel – North Carolina men's basketball and the terrible, horrible, no good, very bad half
ESPN – Willis – March Madness 2022: What life was like the last time Coach K wasn't coaching college basketball
Sports Business Journal – UNC-Duke audience second-best ever on cable
The Ringer – Sherman – Most College Basketball Careers End With a Loss. But Nobody's Has Ended Like Coach K's.
Sports Illustrated – Scott – Coach K Gives Emotional Interview After Loss to UNC
Sports Illustrated – Forde – With a Torch Passed and Destiny Denied, Mike Krzyzewski Rides Into the Sunset
ESPN – Borzello – North Carolina Tar Heels advance to men's basketball national final, close Duke Blue Devils coach Mike Krzyzewski's legendary career
ESPN – Medcalf – 'Proud' Mike Krzyzewski focuses on Duke players' feats, not self after epic career ends with loss to North Carolina
Eric Church made the correct choice is cancelling his country concert to watch the UNC – Duke Final Four Game. This was an epic rivalry match that was epic. Other than a couple of third little pig free shots in the final minutes by Duke there was not much difference between these teams.
ESPN – Medcalf – Kansas Jayhawks secure spot in men's basketball national final, eliminate Villanova Wildcats
ESPN – AP – Kansas cruises to 81-65 win over Villanova in Final Four
TDN – Bettor-Friendly Legislation Passes Kentucky Senate
Phil has a question:
With Canadian bettors still forced to go through those chintzing scum-buckets at HPI what good does this do Canadian bettors.
Would Alberta bettors not be better served if Horse Racing Alberta and Century obtained a fairer share of revenues from HPI rather than chasing some pie in the sky fixed odds wagering from a bettor in Guayaquil.
Charity begins at home, and justice begins next door.
Charles Dickens
Paulick Report – National HBPA: Federal Judge's HISA Decision 'Ripe For Appeal'
TDN – NHBPA, Industry Statements on HISA Decision
TDN – Thornton – Federal Judge Dismisses HBPA Constitutionality Suit vs. HISA
Bloodhorse – Downey – Challenge to HISA Denied by Ruling in Texas Case
TDN – HISA: FTC Approves Rules, Distribution of Cost
Phil has a question:
Does horse racing in the United States really need another level of costly bureaucracy.
Has anyone contemplated how the various state regulatory bodies are going to work with or against HISA.
The Ringer – Moore – What Do Cities Lose When They Lose Pro Sports?
The Ringer – McMullan – Membership in the Icons Club Requires More Than Just On-Court Greatness
Thoroughbred Racing Commentary – Dennis – History of Horse Racing in 100 Objects: And the rest nowhere – the skeleton of Eclipse
TDN – Bill Finley – Cautious Optimism in Illinois Racing
Phil has a question:
Has the oxyMORON – 'Cautious Optimism' been so over used as to be rendered meaningless.
Life Hacker – Somers – Is Gardening Really Cheaper Than Buying Fruits and Vegetables?
Phil has a question:
When you bite into a tomato and cucumber sandwich made with tomatoes and cucumbers fresh from your garden, a pinch of Iberian and a hint of Duke's on homemade sourdough multi-grain bread are you really worried about cost.
A man has made at least a start on discovering the meaning of human life when he plants shade trees under which he knows full well he will never sit. 
Too Many taking credit for same saying
Paulick Report – Ray Paulick – Turf Paradise Trainer Suspended 180 Days; Stewards Say He Ran Horse 'Knowing He Was Sore And Unfit To Race'
Canadian Gaming Business – Who is ready to launch as Ontario market opening beckons?
Phil has a question:
How much will sports betting cut into horse race betting.
GQ – Paiella – Nicolas Cage Can Explain It All
Every once in a while perfect juxtaposition happens by chance, but Phil will still take the credit.
When in doubt, wear red.
Bill Blass
As a Thoroughbred owner, Todd campaigned 49 black-type winners just since 2006 in the name of North American Thoroughbred Horse Co. and in his own name with partners. These stakes winners include graded stakes winners Commander, a two-time winner of the BC Premier's Handicap (G3) in 2012-13; British Columbia Derby (G3) winners Sorryaboutnothing (2016) and Five Star General (2019); Taylor Said, who won the Longacres Mile Handicap (G3); Holy Nova, who won the Ballerina Handicap (G3); and, Sir Gallovic, who won the BC Premier's Handicap in 2008.
Bloodhorse – Eric Mitchell – British Columbia Racing Titan Todd Dies at 75
Since 1997, Melnyk campaigned 59 black-type winners as an owner, including 26 graded stakes winners. He also bred 47 black-type winners, of which 26 he raced as homebreds. He was with a Sovereign Award as Canada's Outstanding Owner in 2007 and as both Outstanding Owner and Breeder in 2009. His horses won 68 graded stakes in North America, including 10 grade 1s. One of his top horses was Eclipse Award champion sprinter and prominent sire Speightstown  , who won the 2004 Breeders' Cup Sprint (G1) (while racing for Eugene and Laura Melnyk). In partnership with Iris Bristow and Laura Melnyk, Eugene Melnyk won two legs of the Canadian Triple Crown in 1998 with Archers Bay , who won the Queen's Plate and Prince of Wales Stakes but did not start in the Breeders' Stakes. In 2007 Melnyk Racing Stables' homebred Sealy Hill  became the first filly to win the Canadian Triple Tiara and was named Canada's 2007 Horse of the Year and later inducted into the Canadian Horse Racing Hall of Fame in 2013. Melnyk earned his own place in the Canadian Hall of Fame in 2017.
Bloodhorse – Eric Mitchell – Prominent Owner/Breeder Melnyk Dies at 62
To understand just how alluring the ability to wager on National Football League or National Basketball Association games has become to New Yorkers, in that initial month a mind-boggling amount of money was wagered. Even with a start date of Jan. 8, in the month of January alone, a total of $1.62 billion was bet.

Add in the $1.3 billion bet on sports in neighboring New Jersey during the same month and the combined total of $2.9 billion for just those two states in one month easily eclipsed the entirety of NYRA's all-sources wagering handle for 2021, which checked in at $2.3 billion.
Bloodhorse – Ehalt – NYRA's O'Rourke Sees Opportunity in Sports Betting
Forbes – McMahon – Farmers Can Profit By Setting Aside Marginal Lands As Habitat
The Guardian – Empire – The Storyteller by Dave Grohl – a Foo Fighter pulls his punches
Knowledge will give you power, but character respect.
Front Office Sports – MLB Confirms Details on Jersey, Helmet Sponsors
FiveThirtyEight – What The MLB Lockout Can Tell Us About Political Fandom And Sports Partisanship
What you are as a person is far more important than what you are as a basketball player
John Wooden
Sports Business Journal – Lefton – Mattress Firm becomes MLB corporate partner
Phil has a question:
Will Mattress Mack still be Mattress Mack.
Front Office Sports – $3B Sports and Entertainment Center Planned Near Vegas Strip
ESPN – AP – Arizona Coyotes seek gambling law change for move to Arizona State hockey arena
Phil has a question:
Why are the Canadian teams shipping cash to subsidize Bettman's joke in the desert when the Coyotes are running their own gambling operation.
Fashion you can buy, but style you possess. The key to style is learning who you are, which takes years. There's no how-to road map to style. It's about self expression and, above all, attitude.
Iris Apfel
The Ringer – Will Smith Resigns From the Academy
The Atlantic – Hill – The Two Americas Debating Will Smith and Chris Rock
Phil has a question:
If that was the Rock rather than Chris Rock would Will Smith have slapped him.
Bob Hope and Billy Crystal hosted the Oscars the same way that Roger Doucet sang the National Anthems. Do your job well and let the main product produce. Chris Rock and the other has beens and wanna bees who are trying to use their award show hosting gigs to resuscitate their flagging careers fail to remember that their job is to set the stage and let the stars shine.
Both the US and Canadian National Anthems in under three Minutes. If Roger was a miler he'd be world champ.
BBC – Kenyon – The jokes that have made people laugh for thousands of years
A pair of cows were talking in the field. One says, "Have you heard about the mad cow disease that's going around?"
"Yeah," the other cow says. "Makes me glad I'm a penguin."
…
A man went into a seafood restaurant and asked for a lobster tail. The waitress smiled sweetly and said, "Once upon a time there was this handsome lobster…"
…
Two eggs, a bagel, and a sausage walk into a bar. "Bartender, my friends and I would like a cold one," says one of the eggs.
"Sorry," the barman replies. "We don't serve breakfast."
LA Times – Shaikin – Trevor Bauer files defamation lawsuit against the Athletic and writer Molly Knight
SportsNet – Goodell: No timetable on NFL investigation of Deshaun Watson
Front Office Sports – Bills Announce New Stadium As NFL Owners Approve $200M Loan
Nice to see NY state and the county ponying up for a stadium for Hamilton and Toronto NFL fans.
Sports Business Journal – Bills' new $1.4B stadium opens up possibilities for team, venue
Phil has a question:
Will there be an express lane, express border check for all the Canadian fans heading home.
Front Office Sports – Majority of New Yorkers Oppose Providing $850M For Bills Stadium
Front Office Sports – Governor Requests $500M in Bonds for Titans Stadium
I would change policy, bring back natural grass and nickel beer. Baseball is the belly-button of our society. Straighten out baseball, and you straighten out the rest of the world.
Bill Lee
Garden and Gun – Nickens – Why Wild Turkeys Need Help
Phil has an idea how above Wild Turkey donating a portion of sales to help wild turkeys.
Baseball has the great advantage over cricket of being sooner ended. 
George Bernard Shaw
SportsNet – McIntyre – Canucks face seemingly impossible task after latest blow to playoff hopes
Looks like another year will pass without the Cup named after Lord Stanley taking a victory lap through the Park named after Lord Stanley.
Sports Business Journal – Sin City's NBA Ambitions
The Guardian – Sugar – How one determined Trader Joe's shopper made this ugly orange go viral