Let us put our minds together and see what life we can make for our children.
Sitting Bull
Phil has a question:
What's the Easter Rabbit's favourite beverage?
Phil has an answer:
A Hoppy IPA.
Smithsonian Magazine – Thompson – The Ancient Origins of the Easter Bunny
Grecianlux – Easter Traditions In Greece
Greek Reporter – Chrysopoulos – About Greek Orthodox Easter: Everything You Need to Know
Phil has a question:
Did you know that all the religions that follow the Julian calendar celebrate Easter and Christmas on different days than religions that follow the Gregorian Calendar, not just the Ukrainians.
Did you know that all the kids that follow the Julian calendar celebrate Halloween on the same day as those that follow the Gregorian calendar.
Dogs, ye have had your day!
Alexander Pope
Travel and Leisure – Trageser – The Curious Story of How a Restaurant Chain Called 'Boston Pizza' Ended Up in Canada
What's yellow and wears glasses.
Banana Mouskouri
Taste of Home – Stanko – 67 Greek Easter Recipes
Somm's Notes – Best Greek Wines You Must Try for 2022
Garden and Gun – Adams – Sip Your Baklava
No man ever steps in the same river twice,  for it's not the same river and he's not the same man.
Heraclitus
Edmonton Sun – Tait: It's been a slice, Fireside
Long time Edmonton restaurateur, thoroughbred owner and breeder Con Stavropoulos passed away this past week.
EDify – Flintoff – Off to the Races
Phil has a question:
How successful has Alberta Horse Racing been in attracting new fans.
The Ringer – Herman – 20 Years Married: How 'My Big Fat Greek Wedding' Became a Smash Hit
The Globe and Mail – Pruden – Ukrainian refugees in Alberta find an Easter surprise of generosity
Phil has a question:
Did any of the refugees ask what that giant kubie is about.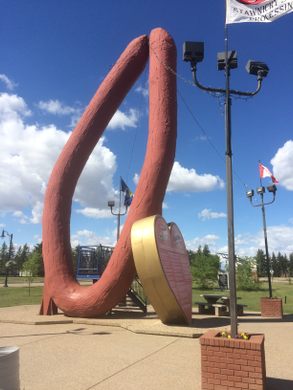 Time – Waxman – The History Behind the Ukrainian Tradition of Decorating Pysanky Easter Eggs
Alexandria Living – Pysanky Egg Fundraiser to Help Ukrainian War Refugees
Some painters transform the sun into a yellow spot, others transform a yellow spot into the sun.
Pablo Picasso
Global News – LaPointe – Moncton's Ukrainian community preparing for Orthodox Easter
The Charmed Kitchen – Easter Pierogi
Craving Greens – Whole Spelt Pierogis
Western Canadian Old-Time Music
Fermenting For Foodies – Baba's Vareniki – A Doukhobor Style Pierogi
RetroActive – Bread, salt and water: the history of Doukhobors in Alberta
RetroActive – Bread, salt and water: the history of Doukhobors in Alberta (Part 2)
Kingston Whig-Standard – Mechefske – Paska, a beloved Ukrainian Easter bread
Bon Appetit – Sevier – 53 Easter Recipes Full of Fresh Spring Flavor
Southern Living – 59 Easter Cakes For The Prettiest Holiday Finale
The universe is not rich enough to buy the vote of an honest man.
Pope Gregory I
Phone: (780) 416-8566
Dennis Fitzgerald has opened the newest OTB in the greater Edmonton area at Good Buddy in Sherwood Park.
Good Buddy has always had a reputation for tantalizing Chinese cuisine in the Edmonton area and with Dennis operating the OTB expect a vast improvement for the Sherwood Park Betting Public.
Stay tuned for Kentucky Derby specials and be there the first Saturday in May.
Bloodhorse – Kieckhefer – Drefong Colt Takes First Leg of Japan's Triple Crown
Saturday, May 7, 2022
Friday, May 6, 2022
TDN – Bill Finley – TDN Kentucky Oaks Top 10 for April 14
TDN – Thornton – TDN Kentucky Derby Top 20 For Apr. 12
Bloodhorse – King – Derby Dozen: Derby Dozen: Arrivals, Workouts Pick Up With Preps Over
Horse Racing Nation -Kentucky Derby 2022 Contenders
Racing Dudes – 2022 Kentucky Derby
Paulick Report – Champagne – The Derby Bubble Presented By Kentucky-Breds: Did Mo Donegal, Taiba, Or Zandon Soar Highest With Signature Wins?
TDN – Preakness LIVE Art/Music Festival to Highlight Preakness Weekend Events
TDN – ABR Preakness Kick-Off Party to Benefit Aftercare
Belmont Stakes Racing Festival
TDN – DJ Pauly D to Headline 2022 Belmont Stakes Racing Festival Entertainment
Histories are more full of examples of the fidelity of dogs than of friends.
Alexander Pope
Food and Wine – Nalley – Fact Sheet: Tawny Port
Additionally, the city of the participating team which has the highest recycling rate during home games from Opening Day through May 31 will win a round of beer on Anheuser-Busch.
Sports Business Journal – Bacharach – A-B launching recycling effort with MLB teams
Everybody wants to save the Earth; nobody wants to help Mom do the dishes.
PJ O'Rourke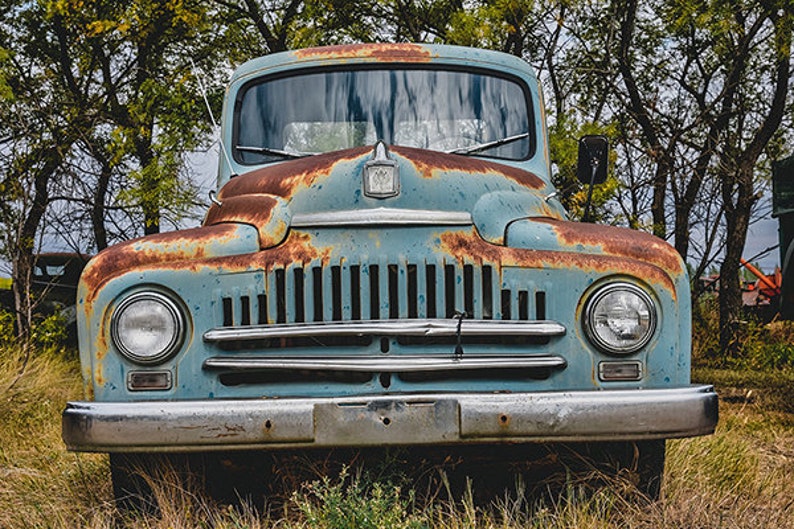 Phil has a question:
How many millions of tonnes of steel could be recycled from all the derelict trucks, cars and farm machinery abandoned around the world.
How can you tell the difference between a derelict vehicle ready for recycling and a vehicle waiting for rebuild and rehabilitation.
Thoroughbred Racing Commentary – Lees – World Pool is 'essential' – John Gosden issues stark warning for British racing as multi-million tote expands for 2022
As a rule, men worry more about what they can't see than about what they can.
Julius Caesar
Forbes – Yakowicz – 'Mattress Mack' On How His Outrageous Sports Bets Built A $240 Million Empire
Phil has a question:
With Mattress Mack supporting Runhappy by sponsoring many races and spending large sums of money advertising how many track owners and managers are going to be cheering for Smile Happy in the Kentucky Derby.
What bets does Mattress Mack have on tap for the Kentucky Derby.
Horse Racing Nation –  Flatter – How Mattress Mack will bet $3 million on Kentucky Derby 2022
So, what does this have to do with Thoroughbred racing? Plenty. If it can happen to Pompano Park it can happen to any racetrack running any breed. The threat of decoupling is real and it's not going to go away. It is a huge and ominous threat.

Most every casino company that owns a racetrack doesn't want to be in the horse racing business, and most don't bother to hide their disdain for the sport. But existing laws in most states still require a casino to hold pari-mutuel racing in order to maintain their casino license.
TDN – Bill Finley – The Week in Review: Harness Track's Closing a Cautionary Tale For All of Racing
Paulick Report – Kentucky Derby Picture: Who's In, Who's On The Bubble?
Bloodhorse – Ehalt – Brown Still Considering Options for Early Voting
CDI's 2 year ban and continuing harassment of Bob Baffert appears to have tarnished some of the sheen of their premier showpiece, the Kentucky Derby. In years past the owners and trainers had one goal for their 3 year olds, the Kentucky Derby.
If a three year old had the earnings or the points to qualify, entry was automatic. Today the owners and trainers no longer operate by rote.
The owners and trainers used to get all the king's horses and all the king's men and all the king's needle toting vets to patch up their 3 year olds just to get them in the gate so the owner and trainer could say that they had a horse in the Derby. But today the purses and prestige in many of the other 3 year old races have grown sufficiently for owners and trainers to think twice before making the Derby the be all and end all. Benefits the entire thoroughbred industry at the expense of those heartless bastards at CDI.
But on the other hand Todd Pletcher seems to be trying to get all of his prospects in this year rather than looking for other venues for them.
Bloodhorse – Ehalt – Connections Take Tumultuous Derby Journey With Messier
Paulick Report – 'No Ill Feelings': Medina Spirit Owner Amr Zedan Returns To Kentucky Derby With Lightly-Raced Taiba
Bloodhorse – Eric Mitchell and McCroskey – Taiba is First Grade 1 Winner for Breeder and Consignor
TDN – Thornton – Final Derby Preps Yield Pair of Aces, Tantalizing Wild Card
The only sure weapon against bad ideas is better ideas.
Alfred Whitney Griswold
Horse Race Insider – Pricci – THE STAGE AND FIELD IS SET FOR KENTUCKY DERBY, ONLY FINAL WORKS AND POST DRAW REMAIN
Phil had a question:
WTF is Bhupat Seemar.
Now Phil has an answer:
Thoroughbred Racing Commentary – Laura King – From the UAE to the USA: why Bhupat Seemar is dreaming of the first Saturday in May
Paulick Report – Recovered From Tough Trip In Arkansas Derby, Un Ojo Headed To Churchill Downs
TwinSpires – Johnson – Kentucky Derby and Oaks Roundup: April 18, 2022
Brisnet – Get to know the 2022 Kentucky Derby contenders
Paulick Report – White Abarrio Impresses With Eye-Catching Breeze At Gulfstream
Bloodhorse – White Abarrio Fires Bullet at Gulfstream
Paulick Report – KY Derby, Oaks Likely Favorites Epicenter, Echo Zulu Breeze At Churchill
TDN – Epicenter, Echo Zulu on Track for Asmussen
TDN – Tawny Port Punches Kentucky Derby Ticket
Bloodhorse – Byron King – Tawny Port Passes Dirt Test in Lexington
Paulick Report – Tawny Port Shines In First Win On Dirt In Lexington
Saturday's Lexington was a prime example of an effect that the whales have on the handle that no one in racing has even perceived yet – the indecision of the bettor to play win money when the bettor sees a horse at favourable odds, but fears that the whales' hidden algorithms and advantages will kill the the Odds. 5-1 was being offered on Tawny Port whose morning line was 5/2, but Phil feared the whales. Phil was one of thousands in North America whose indecision was killing them cuz they didn't know if they should play or should they no cuz there's that niggling in the back of your head that some whale's gonna swipe that juicy salmon off your line just before you get it into the boat and leave you with a can of sardines.
Phil kept his win money in his pocket during the Lexington on Saturday and was the worse for it. Worse first for not getting a 5 – 1 return on a horse that Phil had sniffed out but far worse for feeling cheated out of those winnings cuz you know that if we didn't have fucking twits like Jim Lawson mouthing his fucking drivel about the evil of fixed odds wagering on horse racing in Canada Phil should have had the opportunity to place a fixed wager odds bet at 5 – 1 in the OTB that Phil was at.
Whatever fortune brings, don't be afraid of doing things.
Herman Melville
Last time Phil checked we're in the computer age and the chalkboards for calculating odds at the Camptown races are long gone. But you go to the OTBs in Canada and we've barely progressed past the abacus. If thoroughbred racing wants to remain viable in Canada we need to get a gargantuan broom, sweep all the deadwood out, especially the nepotic deadwood, have a massive bonfire cuz old wood burns best and get some people in positions of power whose thinking has progressed past watching porn in their office on their Atari.
When you walk up to that machine at an OTB you should be able to choose between pari-mutuel odds and fixed wager odds for your Win wagering.
If you want to attract the sports bettors that same machine at the same OTB should offer sports wagering. How long would it take any of the major sports betting platforms to adapt their software. Licence the OTBs to wager through one of the major platforms and you've increased the attraction of the OTBS.
There was a hockey game going on that Phil caught in his peripheral vision as the 50 / 50 pool hit $450k. Think Phil and some of the other players in the OTB wouldn't have taken a shot at that if we could have walked up to the same machine and plunked our $5 or $20 down.
Phil has a question:
If the Oilers make the playoffs who's going to ride Taiba.
If gaming and sports betting wants to prosper in Canada we need to get a gargantuan broom, sweep all the deadwood out especially the nepotic deadwood, have a massive bonfire cuz old wood burns best and get some people in positions of power whose thinking has progressed past watching porn in their office on their Atari.
When you walk up to that machine at an OTB you should be able to choose between horse racing and sports wagering and even 50 / 50 pools.
Yes, Phil could have have wagered on a grey off-shore betting account, but that helps neither the OTB operator nor the horse racing industry nor the tax department. If we want to improve the industry and increase the handle we have to make it easier for the bettor and offer every opportunity to wager at every facility.
The only sure weapon against bad ideas is better ideas.
Alfred Whitney Griswold
Speaking of Chalkboards
ESPN – Purdum – NHL betting favorites go record 14-0 on Saturday
Bloodhorse – Perez – Joe Holds Off Mr Jefferson in Federico Tesio
Paulick Report – Derby Hopefuls Cyberknife, Tiz The Bomb, Crown Pride Tune Up At Churchill
TDN – Saturday's Kentucky Derby/Oaks Update
Bloodhorse – Trio of Derby Contenders Work at Churchill Downs
DRF – Welsch – Charge It, Simplification get back to work for Kentucky Derby
TDN – Simplification Breezes at Gulfstream
Paulick Report – White Abarrio, Simplification Preparing To Return To Gulfstream Work Tab
Bloodhorse – Secret Oath, Zozos Top Churchill Downs Workouts
TDN – Zozos Leads Derby, Oaks Workers at Churchill
Paulick Report – Zozos 'Starting To Come Into His Own' With Five-Furlong Breeze At Churchill
Bloodhorse – Simplification Breezes at Gulfstream for Kentucky Derby
Bloodhorse – Johnson – 2 Kentucky Derby Longshots to Consider
Horse Racing Nation – Greer – Early Look: 22 somewhat likely Ky. Derby candidates
Horse Racing Nation – Greer – Kentucky Derby 2022: Filling in some of the blanks
Horse Racing Nation – Bye Bye Bobby will miss Lexington, is likely off Derby trail
If you recall Phil's comments about this horse's performance in the Sunland Derby Phil's not surprised.
Bloodhorse – Byron King and McCroskey -Sickness Knocks Slow Down Andy Out of Kentucky Derby
If you recall Phil's comments about the Sunland Derby the virus may have done him a favour.
Paulick Report – Frank Mitchell – Bloodlines Presented By Mill Ridge Farm: Embarrassment Of Riches Continues To Build For Gun Runner On Triple Crown Trail
Horse Racing Nation – Report: Lukas will change Secret Oath jockey for Kentucky Oaks
TDN – New Vocations' Open Barn & BBQ Returns Apr. 29
Garden and Gun – Martin – Ask G&G: Derby Luck and Texas's German Accent
Paulick Report – Voss – Why Do You 'Only Write The Bad News'? And Other Musings
CheatSheet – Wigant – Foo Fighters: Taylor Hawkins Was Intimidated Being the Drummer for Dave Grohl, the 'Greatest Drummer of the '90s'
Garden and Gun – Lotz – Record Store Day Marks Fifteen Years on April 23 with Stellar Releases
TDN – Letter to the Editor: Jenine Sahadi
Good people do not need laws to tell them to act responsibly, while bad people will find a way around the laws.
Plato
Bloodhorse – Dick Downey – Appeals Court Orders Outright Dismissal of Baffert Case
Paulick Report – Irwin: Why The Bob Baffert Case Is So Important To Horse Racing's Future
Paulick Report – Voss – HISA: Anti-Doping Partnership Could Be Announced Next Month
Paulick Report – Texas Racing Commission Warns HISA Regulation Could Force Elimination Of Wagering
Spectrum News – Reeves – Racing Commission votes to defy federal anti-doping legislation
Bloodhorse – HISA's Lazarus: Give Authority 'Chance to Get It Right'
Bloodhorse – Snierson – New Hampshire Attorney General Looks Into TwinSpires
Bloodhorse – Perez – Kentucky Sports Betting Bill Fails
No human being will ever know the Truth, for even if they happen to say it by chance, they would not even know they had done so.
Xenophanes
Bloodhorse – Without Gaming, Grants Pass Downs Cancels 2022 Meet
TDN – Grants Pass Downs Cancels 2022 Meet
Bloodhorse – Backstretch Opens For Racing Season at Fort Erie
Those move easiest who have learn'd to dance.
Alexander Pope
Paulick Report – RCI: Racing's Test Results On Par With USADA, And Other Key Data Takeaways
TDN – Petrunyak – HISA Under Discussion at ARCI Conference's Tuesday Session
TDN – Petrunyak – Opening Session of 2022 ARCI Conference
Canadian Thoroughbred – Morrison – Palace Malice Juvenile Filly Tops BC Horses of Racing Age Sale
TDN – Backside Learning Center Hosts Derby Handicapping Social
TDN – PDJF TVG Telethon Shatters Donation Record
Phil's Drink n a Flick
You went all the way to Europe and all you saw were graves?
Esther "Esty" Shapiro
The Ringer – What Really Makes a Rom-Com a Rom-Com?
SportsNet – Celebrating the 70th anniversary of Jackie Robinson Day
My pitching philosophy is simple – keep the ball way from the bat.
Satchel Paige
TSN – Schoenfeld – Why Jackie Robinson was an even better baseball player than you realize
Some day I'm going to have to stand before God, and if He asks me why I didn't let that [Jackie] Robinson fellow play ball, I don't think saying 'because of the color of his skin' would be a good enough answer.
Branch Rickey
SportsNet – Bennett – Jackie Robinson documentary chooses duality over simplicity
Sports Business Journal – MLB set for a "glorious" Jackie Robinson Day
I cannot face my God much longer knowing that his black creatures are held separate and distinct from his white creatures in the game that has given me all that I can call my own.
Branch Rickey
ESPN – Glanville – Why Jackie Robinson's story still resonates 75 years after his MLB debut
Whenever I hear anyone arguing for slavery I feel a strong impulse to see it tried on him personally.
Abe Lincoln
ESPN – From SPORT Magazine: Why Jackie Robinson played bolder in the World Series
Books serve to show a man that those original thoughts of his aren't very new after all.
Abe Lincoln
How To Keep Young

by Satchel Paige

#
Keeping Young
1.
Avoid fried meats which angry up the blood.
2.
If you stomach disputes you, lie down and pacify it with cool thoughts.
3.
Keep the juices flowing by jangling around gently as you move.
4.
Go very light on the vices, such as carrying on in society. The social ramble ain't restful.
5.
Avoid running at all times.
6.
Don't look back. Something might be gaining on you.
Esquire – Westenfeld – The Best Books of Spring 2022
Refinery29 – Singh – Bend It Like Beckham Isn't Perfect, But Jess Bhamra Is Still The Blueprint 20 Years Later
If I wanted you to understand it, I would have explained it better.
Johan Cruyff
Phil has a question:
Did Pippy grow up to be the Girl with the Dragon Tattoo.
Caretaker of the Year

Bud Smith (Trevor Williams Stable)
Manitoba Harness Racing – Colbeck – 2021 Award Winners
Harness racing in Manitoba is exactly where it should be – in the bush and Phil hopes that harness racing in Alberta soon follows suit. Phil does not want to appear to denigrate ex thoroughbred person Bud Smith's award but Phil's seen fewer awards at a Tim Horton's Tom Thumb hockey banquet where everybody gets a ribbon.
Front Office Sports – Auction House Voids $519,000 Sale of Tom Brady's 'Last' TD Ball
Phil has a question:
Have you ever seen a wussier decision.
The Ringer – Harvilla – How Coachella '99 Lost a Million Dollars and Started an Empire
The Ringer – Sayles – When Did Coachella Peak?
Nostalgia isn't what it used to be. 
Peter De Vries
The Ringer – Ducker – Still Into You
It isn't necessary to imagine the world ending in fire or ice. There are two other possibilities: one is paperwork, and the other is nostalgia.
Frank Zappa
The Ringer – Lindbergh – Size Matters: Inside the Politics of Festival Posters
The steakhouse, like the American western, is a distinct genre. Both are an expression of our anxiety and an escape from it. The clearer the destination, the more comfort it offers.
Esquire – Stein – The New Golden Age of the American Steakhouse
Phil has a question:
What about the Spaghetti Westerns.
The Good, The Bad and The Ugly
"Remember when" is the lowest form of conversation.
Tony Soprano
Sports Business Journal – Broughton – NBA attendance at 92% capacity for regular season
The Ringer – Chin – 'Moon Knight' Episode 3 Recap: Moving Heaven and Earth
Phil has a question:
Does Moon Knight cover Oilers hockey for SportsNet.
Phil often takes a poke in jest at the Canucklehead fans since their team has never taken the Cup named Stanley for a tour of the Park named Stanley, but it dawned on Phil that the last time the Maple Laffs toured the Cup named Stanley down Bay and Yonge the Canucks were 3 years away from playing their first game. The Cup called Stanley has toured St. Catherine St., Jasper Ave and the Red Mile since then.
BBC – Ghosh – Shock result in particle experiment could spark physics revolution
Sports Business Journal – Shaquille O'Neal, Papa Johns agree to new three-year, $5.6M deal
Canadify – Taylor – Papa John's Canada Brings Back The Shaq-a-Roni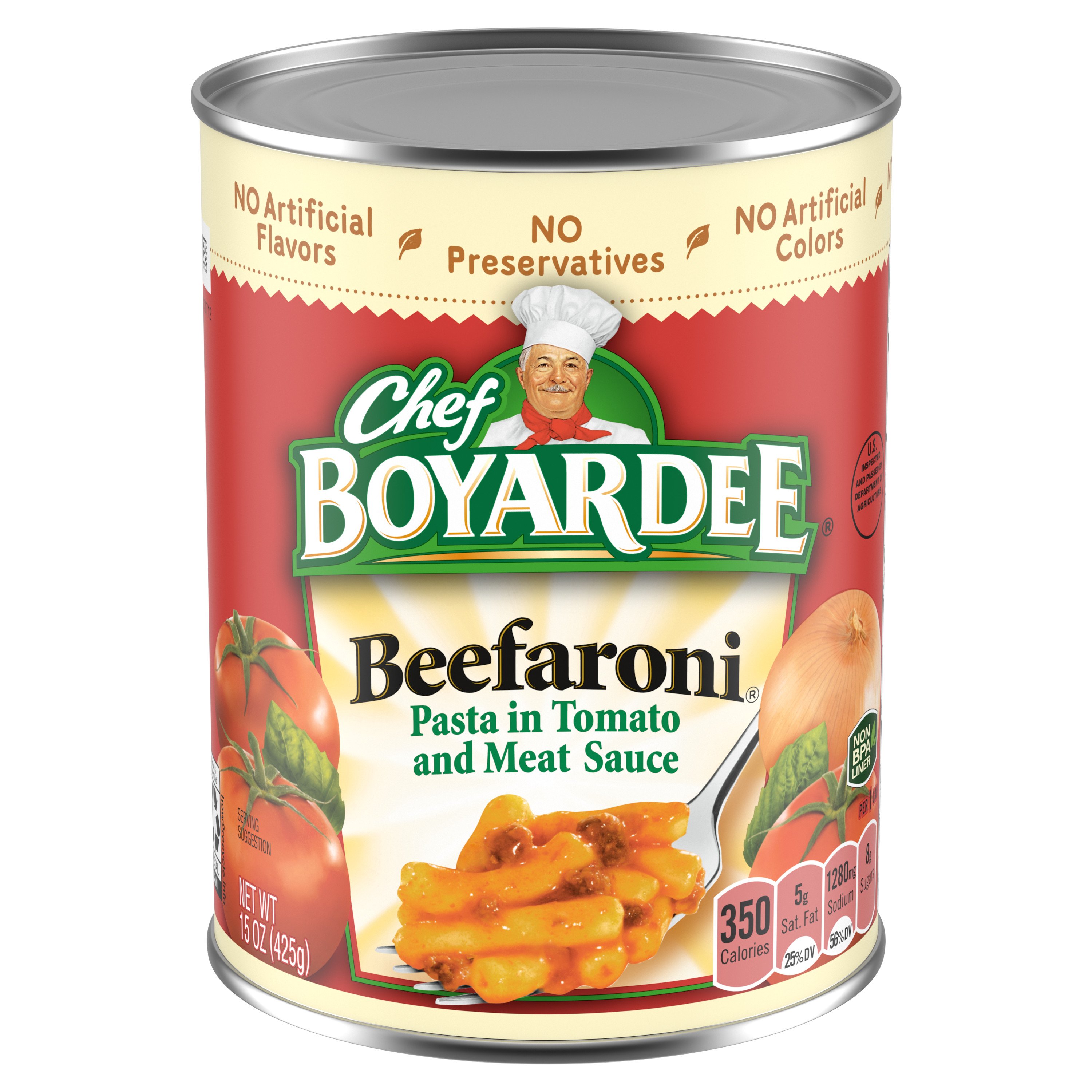 I live out of cans a lot. But I try to indulge only in healthy canned food.
Dwight Yoakam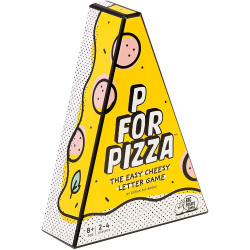 Los Angeles Times – Vincent – L.A.'s Magic Castle is getting a new, preservation-minded owner
FiveThirtyEight – Dubin and Paine – This Lakers Season Was A Trainwreck — And There's No Easy Way To Get Back On Track
ESPN – McMenamin – Los Angeles Lakers' Russell Westbrook opens up on disconnect with Frank Vogel, disappointing season
Phil has an answer:
There's only one ball.
Los Angeles Times – Doc Rivers? Nick Nurse? A Lakers insider's guide to Frank Vogel's replacement
Phil has a question:
Will the Lakers interview Mr. Swackhammer.
Esquire – Taylor – The Little Prince
ESPN – Hockensmith – The renegade who took on the NFL (and the NBA and the NHL)
ESPN – AP – Congress says Washington Commanders appear to have broken financial laws, owes money to visiting teams, season ticket holders
Washington Post – Maske and Jhabvala – Congress details allegations of Commanders' 'unlawful' conduct to FTC
Front Office Sports – Perez – Commanders Investigation Reveals 'Troubling' Financial Inconsistencies
Phil has a question:
Will Snyder use the same Schultz defence as his scumbag buddy with the Browns.
We hang the petty thieves and appoint the great ones to public office.
Aesop
The Greeks Don't Want No Freaks
Los Angeles Times – Hernandez – Column: Trevor Bauer's impasse with MLB creates an ongoing nightmare for Dodgers
ESPN – Junod and Lavigne – Untold
Men in general are quick to believe that which they wish to be true.
Julius Caesar
---
Phil M Stockmen