All About Circuits – Keim – The Nyquist–Shannon Theorem: Understanding Sampled Systems
Saturday, May 7, 2022
Friday, May 6, 2022
TDN – Bill Finley – TDN Kentucky Oaks Top 10 for April 14
TDN – Thornton – TDN Kentucky Derby Top 20 For Apr. 26
Bloodhorse – King – Derby Dozen: Fast-Working Cyberknife on Rise in Derby Dozen Rankings
Horse Racing Nation -Kentucky Derby 2022 Contenders
Racing Dudes – 2022 Kentucky Derby
Paulick Report – Champagne –  The Derby Bubble Presented By Kentucky-Breds: Hurry Up And Wait After Final Prep
TDN – Preakness LIVE Art/Music Festival to Highlight Preakness Weekend Events
TDN – ABR Preakness Kick-Off Party to Benefit Aftercare
Belmont Stakes Racing Festival
TDN – DJ Pauly D to Headline 2022 Belmont Stakes Racing Festival Entertainment
Horse Race Insider – Pricci – BYE BYE MISS AMERICAN PIE, DROVE MY SULKY TO THE RACEWAY AS THE MARSHALL WENT BY…
So, what does this have to do with Thoroughbred racing? Plenty. If it can happen to Pompano Park it can happen to any racetrack running any breed. The threat of decoupling is real and it's not going to go away. It is a huge and ominous threat.

Most every casino company that owns a racetrack doesn't want to be in the horse racing business, and most don't bother to hide their disdain for the sport. But existing laws in most states still require a casino to hold pari-mutuel racing in order to maintain their casino license.
TDN – Bill Finley – The Week in Review: Harness Track's Closing a Cautionary Tale For All of Racing
Harness Racing Update – Sturman – Pompano Park to go out with its head held high
Sal says that if Pompano Park was doing as well as everyone claims and generating enough handle for purses for the jiggies to buy their water, hay, oats and chemicals it would not have closed when it was decoupled from the casino.
TDN – Thornton – Glimmer of Hope for Grants Pass Downs
Men give me credit for some genius. All the genius I have lies in this; when I have a subject in hand, I study it profoundly. Day and night it is before me.
Alexander Hamilton
America's Best Racing – Ehalt – Majestic Prince: A Racehorse Who Lived Up to His Name
TDN – Peacock to Live Stream NBC's Triple Crown
Stadium Giveaway – Acker – May 1, 2022 Miami Marlins – Kids Blue Hair Visor
MLB – De Nicola – Chisholm jazzes things up with blue 'do
Sal says that thoroughbred racing lacks marketing imagination and balls chutzpah. Where's the guerilla Marketing mentality. How far would the lineups extend if the non-CDI tracks, ADWS and OTBS gave away a Baffert Hair Sun Vizor Cap on Kentucky Derby Day. How viral would those giveaways go on the much needed social media channels.
To steal from a brother or sister is evil. To not steal from the institutions that are the pillars of the Pig Empire is equally immoral.
Abbie Hoffman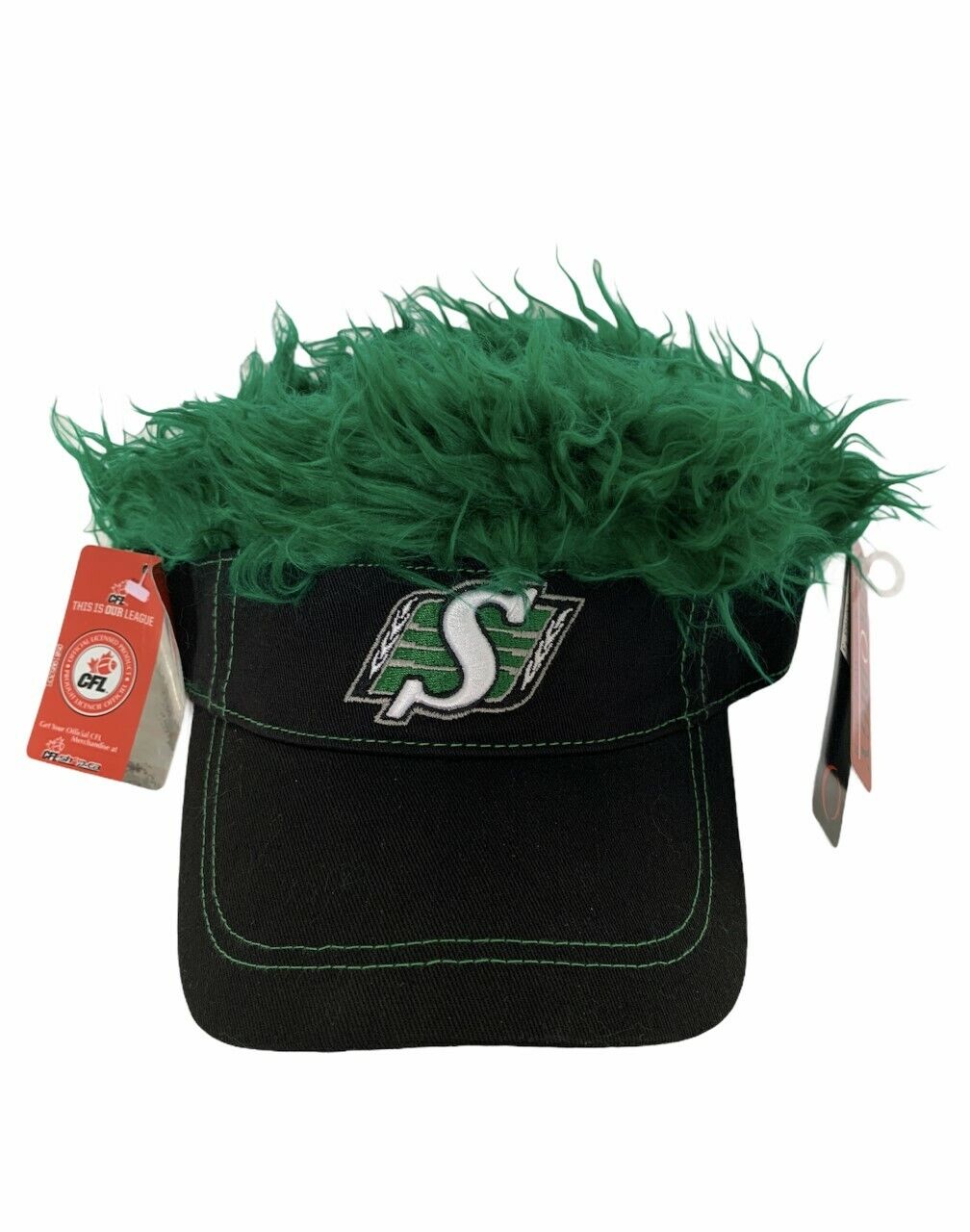 The Roughriders are moving towards the vizor caps as they know that not everyone can afford a watermelon these days.
Sal says that Sal's got an idea for the pony horses on Derby Day.
A modern revolutionary group heads for the television station. 
Abbie Hoffman
Sal says he has 2 words for those of you who think his ideas distasteful – So What. Sal says if those 2 weren't the ones you were expecting you better clean up your vocabulary. PETA's already taken their best shots at Halloween Bob and maybe the thoroughbred industry participants need to fight back instead of sitting on their hands in the stands.
Sal says that if the tracks and ADWs and OTBs wanted to be a tad more subtle there's always Sunglasses.
National Post – Sabrina Maddeaux: I made Putin's farcical naughty list, which shows how desperate he's become
TSN – Insider Trading: NHL has no plans to ban Russian players from draft
Sal says that Phil's idea had merit.
TSN – Westhead – Some Russian NHLers considering options as U.S., Canada expand sanctions

Phil has a question:

How about a one time fee for immigration status of say $500k per person.

How about the NHL not honouring Russian teams KHL contracts and bringing the free agents to North America.

How about getting rid of Gary Bettman and hiring a Commissioner who's ready to move into the 20th Century.

While we're on the topic Phil thinks that the Russian teams should be allowed to compete in this summer's world Juniors in Edmonton and Red Deer and the Hlinka Gretzky Cup in Edmonton and Red Deer. Have the Ukrainian national anthem blared before each game. Put the Russian teams in a hotel close to the Legislature and allow peaceful anti-war demonstrations (Phil's not one of those emoji guys, but if he was he'd insert the tongue in cheek here). Make sure the towels in the hotel rooms are blue and yellow. Have the staff in the hotel dress up in blue and yellow. The truckers could also honk a few times as they pass the Hotels on their way to the Legislature, preferably at about 2:30 AM.

Light up all the buildings in Edmonton in blue and yellow. Have the fans show up in blue and yellow. Mind you the Swedish teams may think they landed in hockey Nirvana.

When the Russian teams are leaving be sure their luggage is searched with a fine toothed PED sniffing Ukrainian wolfhound and detain a couple of their stars the same way the Russians made Griner a political prisoner.
Sports Illustrated – Megdal – How Russia Pushed the WNBA to a Crossroads
The Globe and Mail – Kirby and Lundy – Canada's crowded craft beer industry is tapped out. What brewers say must happen to stay afloat
Mel – VanHooker – Determining the ABV of the Most Beloved Cartoon Beers
Bloodhorse – Kieckhefer – Drefong Colt Takes First Leg of Japan's Triple Crown
Bloodhorse – Half Sister to Tawny Port Among 23 for F-T Digital Sale
Sal says the Ennead heard a rumour that Topo's bidding on Topo Grigio.
The Ringer – Weiss – The Return of Coachella and a Glimpse Into Our New Abnormal
Sacred cows make the tastiest hamburger.
Abbie Hoffman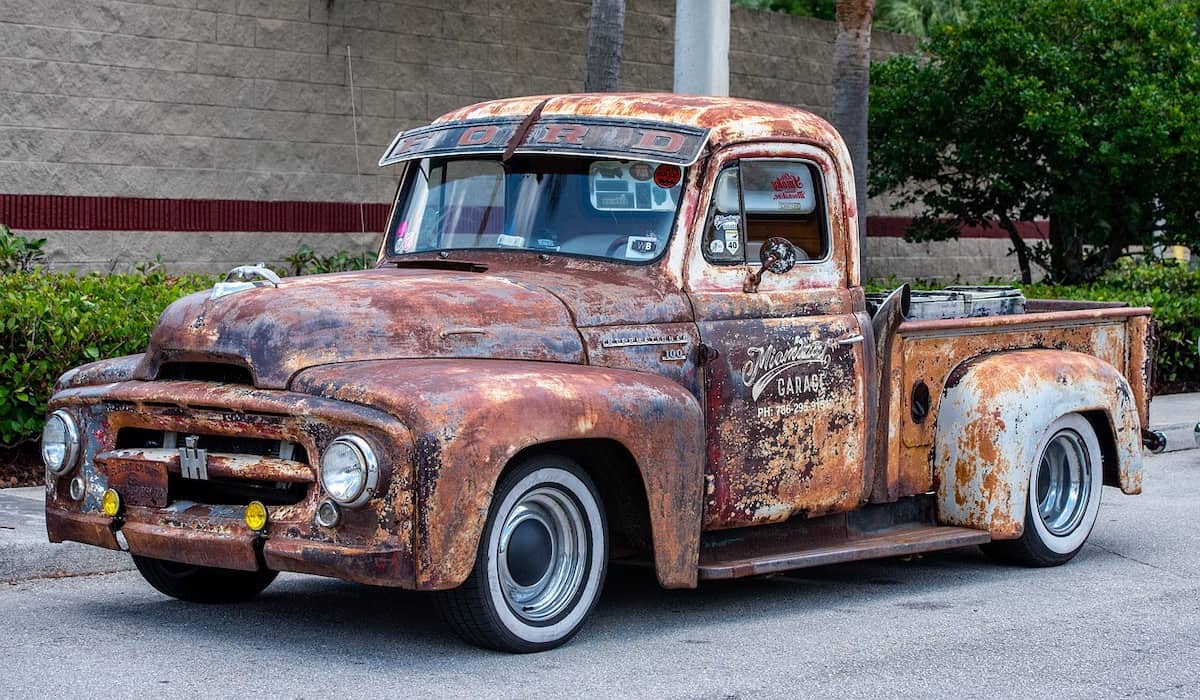 Bloodhorse – Pedulla – Kentucky Derby: Why Classic Causeway owners opted to enter
Bloodhorse – Taiba Turns in Lone Pre-Kentucky Derby Work
Horse Racing Nation – Ryan – Watch: Taiba, half of Yakteen's Derby 'lottery ticket,' drills 6f
Paulick Report – Hackbarth – Santa Anita Derby Winner Taiba Coming To Kentucky With Light Work Schedule; Was On Vet's List After First Start
Bloodhorse – Angst – Churchill Downs Inc. Pleased With Full Return of Derby
Horse Race Insider – REFRESHER COURSE IN DOSAGE THEORY YIELDS A UNIQUE PEDIGREE PERSPECTIVE ON DERBY-148
Bloodhorse – This is the Kentucky Derby! Unveiled at Museum April 27
Bloodhorse – Ehalt – Kentucky Derby Starter a Source of 'Pride' for Japan
Bloodhorse – Crown Pride Fires Bullet in Preparation for KY Derby
Bloodhorse  – Wrong Color, Power Surge Top F-T April Digital Sale
Bloodhorse – Different Roads Take Wellman, Repole to Kentucky Oaks
Bloodhorse – Hovdey – Mike Smith Hoping He's Got a Perfect Derby Fit
Bloodhorse – Speakers Announced for TOBA Seminar May 4 at Churchill
Louisville Courier-Journal – Frakes –  Trainer says Classic Causeway will run in Kentucky Derby, announces jockey choice
Bloodhorse – Hall and Ehalt – Classic Causeway Back in Kentucky Derby Picture
Bloodhorse – Hall – After Strong Work, Pioneer of Medina Likely for Derby
Paulick Report – Horse Races Now, Sports Technology Startup OpenStable Strike Media Partnership
Paulick Report – Top Derby, Oaks Hopefuls Epicenter, Echo Zulu Breeze; Morello To Bypass Derby
Paulick Report – KY Derby Contender White Abarrio Pleases In Gulfstream Breeze
TDN – Thornton – The Week in Review: Derby Dynamics Reflect Changing Times
Paulick Report – Hackbarth – Secret Oath Brings 'Thumbprint' Legend To Kentucky Oaks
Paulick Report – Yuugiri Works At Keeneland For KY Oaks; Derby Hopeful Zandon Ships To Churchill
TDN – Williams – A 2022 Derby-Oaks Sire Double Could Make History
Bloodhorse – Angst – Asmussen Breezes Epicenter, Echo Zulu at Churchill
TDN – Classic Hopefuls Turn It Up a Notch
Bloodhorse – Angst and Hall – Morello Out of Kentucky Derby, Pioneer of Medina Likely
Paulick Report – Decision Expected Soon On Early Voting's KY Derby Status
Sal says that the ink had hardly dried on the update to this post, there was an answer and Morello declared out.
Sal says that Early Voting worked at Belmont on April 23, 2022, but so far no posted works for Morello. Morello has the points but his unexplained lacklustre performance last out after hitting the gate raises more questions than answers.
DRF – Grening – Will Early Voting run in Derby? Decision likely on Sunday
Bloodhorse – Perez – Home Brew Earns Preakness Berth in Oaklawn Stakes
DRF – Privman – Taiba will have one workout prior to Derby, trainer says
Bloodhorse – Several Oaks Contenders Throw Down Penultimate Works
DRF – Welsch – Kentucky Derby clocker: Cyberknife works strong five furlongs
DRF – Free – Messier's five-furlong drill has Yakteen 'very happy'
Horse Racing Nation – Flatter – How Mattress Mack Will Bet 3 Million on Kentucky Derby 2022
TDN – Bill Finley – Another Derby Bet for McIngvale
Sports Business Journal – Bacharach – Astros' City Connect launch sets sales records
Vegas Slots Online – Grant Mitchell – NFL Embraces Gambling by Searching for Sports Betting Vice President/General Manager
TDN – Derby, Oaks Workouts Open to Public
Horse Racing Nation – Get To Know the Kentucky Derby Contenders
Bloodhorse – Napravnik, Stone to Join KY Derby Morning Works Program
America's Best Racing – Johnson – 2022 Kentucky Derby Data: How Fast This Year's Contenders Finished
NBC Sports – Bernstein – Key Storylines to Watch as 148th Kentucky Derby Comes Into Focus
America's Best Racing – Kelly – Twelve Books to Read for Triple Crown Season in Horse Racing
Sal says that she missed a most famous one by one of Holybull.ca's namesakes.
America's Best Racing – Curry – 2022 Kentucky Derby Trail: Three Heating Up, Three Cooling Down for April 20
Bloodhorse – Johnson – An Early Look at the 2022 Kentucky Derby Pace
America's Best Racing – Miller – 11 Reasons Anyone Under 30 Needs to Follow This Year's Triple Crown Series
TDN – Petrunyak – $15,000 Weanling Takes Connections to First Kentucky Derby
Bloodhorse – Cyberknife, Zandon Lead April 23 KY Derby Worktab
Bloodhorse – Simplification, Zozos Top Quick Breezes for KY Derby
Bloodhorse – Byron King – Summer Is Tomorrow Bound for Kentucky Derby
Sal says that based on this spring's weather a lot of Canadian prairies' money could be on that horse.
"In Japan, you just open the gate and we can go, but in America, first bell, then open," Matsuda said. "So the horse was very (surprised)… I fell off of (the horse) but I just checked the ground of Churchill Downs."
Bloodhorse – Crosby – Crown Pride Apprehended After Unseating Rider
Paulick Report – Japan's Kentucky Derby Hope Crown Pride Unscathed After Morning Starting Gate Incident
America's Best Racing – Hall of Fame Horse Racing Jockey Mike Smith Optimistic About Chances in 2022 Kentucky Derby
Sal says that Oilers' fans are hoping that Mike Smith's optimistic about chances in the 2022 NHL playoffs.
Paulick Report – Jose Ortiz Will Ride Simplification In Kentucky Derby; Early Voting 'Still A Question'
Horse Race Insider – Newswriter – FOREIGN KENTUCKY DERBY BETTORS NEED TO KNOW WHICH FIVE COMMON MISTAKES TO AVOID
Paulick Report – Derby Fever Carrying 'Small Irish Owners,' First-Year Trainer To Louisville With Summer Is Tomorrow
Teachers know how to improve education, but they are a voice that is consistently overlooked or ignored.
Charles Best
Paulick Report – Kentucky Derby Picture: Who's In, Who's On The Bubble?
Thoroughbred Racing Commentary – Kentucky Derby: White Abarrio puts Saffie Joseph on the Triple Crown trail – for the second time
Bloodhorse – Race Options Weighed by In Due Time's Connections
Bloodhorse – Kentucky Derby Trainers' Dinner Set for May 3
TDN – McGrath – This Side Up: A Loss that Takes Us to the Epicenter
Horse Racing Nation – Brunker – Vegas, Churchill are optimistic about Ky. Derby betting deal
Paulick Report – Paulick – View From The Eighth Pole: Horseplayers Have A Right To Be Suspicious
Paulick Report – Hackbarth – 'Commitment To Transparency': Committee Proposes Allowing KHRC To Publicly Reveal Alleged Violations
Cole Rush – I-Gaming Business – Sure thing or pulled up?
Paulick Report – Kentucky Derby Sale Prices: From $15,000 To $1.7 Million For A Shot At Roses
Bloodhorse – Ehalt – Connections Take Tumultuous Derby Journey With Messier
Epicurious – Grandma Millspaugh's Fruit Cookies
Sal says that if you can't figure out why that recipe's here how in world of Carmen San Diego are you going to figure out who wins the 2022 Kentucky Derby 148.
TDN – DeBernardis and Martini – OBS Spring Sale Storms to Record-Setting Conclusion
TDN – DeBernardis and Martini – Third Session of OBS April Ends With a Bang
Bloodhorse – Zedan Racing Goes to $2.3M for Quick Uncle Mo Colt
TDN – West Point, Lane's End Team Up for $1.7-Million Tapit Colt
Bloodhorse – Cash – Tapit Colt Sells for $1.7M to Top Day Three of OBS
TDN – DeBernardis and Martini – Uncle Mo Colt Tops OBS April Opener
Paulick Report – Rafael Bejarano Scores Kentucky Derby Mount Aboard Calumet's Happy Jack
Louisville Courier-Journal – Frakes – Happy Jack: What to know about the 2022 Kentucky Derby horse
CEOs can talk and blab each day about culture, but the employees all know who the jerks are. They could name the jerks for you. It's just cultural. People just don't want to do it.
Jack Welch
ESPN – AP – Lindsay Schanzer to be first woman to produce Kentucky Derby on TV
Paulick Report – Voss – The Miner's Canary Or The First Domino: Chaney Looks Back At 2019 In California Racing
Paulick Report – Paulick – View From The Eighth Pole: New York Trainer Suspension A Farcical Catch-22
CBC – Proctor – B.C. gaming inspector charged with accepting bribes in horse-racing investigation
Paulick Report – Frank Mitchell – Bloodlines Presented By Mill Ridge Farm: Pompa Dispersal Continues To Affect Today's Racing Product
Bloodhorse – Byron King – Monmouth to Open With HISA Riding Crop Rules
Sal says that the proponents of HISA shudda asked the spiritual adviser Yogi for some advice:
In theory there is no difference between theory and practice. In practice there is.
Yogi Berra (whether Yogi coined is up to debate, but he said it and that's enough for Sal)
HISA sounds like a wonderful idea for regulating the horse racing industry in the US, but with the vested interests of the participants, tracks and bureaucrats at the various state and federal agencies implementation's going to take a whole lotta time and the original legislative proponents may not recognized what HISA ends up as.
Canadian Thoroughbred – Alberta Spotlight: Doug Oberg: Owner, Breeder, Trainer
Sal says that the Doug Oberg story may resonate with the wistful remember when crowd but it ain't gonna go viral and no one will remember when the anniversary is.
TDN – Medina Spirit Named Florida-Bred Horse of the Year
Paulick Report – Courier Journal: Court Battle Over Laoban's Death Reveals Mistakes In Vitamin Administration
Sal says that next controversy will be stallions and Viagra.
Sal says that like the thoroughbred racing industry the thoroughbred breeding industry needs to maintain ultra high squeaky clean standards as the PETA investigators are chugging high octane Gatorade.
PETA – Walden – Dead Within Minutes: Officials Announce Investigation Into Death of a Racehorse Injected With a 'Black Shot' Cocktail
ESPN – Hockensmith – The legend of the Fenway Pizza Chucker
The Daily Meal – Meynes and Meyers – What Is Detroit Style Pizza?
TSN – Luke Prokop joins The Shift
Sports Business Journal – Marshawn Lynch, Macklemore join Kraken as investors
Front Office Sports – Byers – News Corp Enters Burgeoning Online Sports Betting Industry
Garden and Gun – Braden – Hope Is the Thing with Feathers
ESPN – Colin Kaepernick says he's willing to be backup QB if an NFL team will give him shot at returning
Sports Illustrated – Hewitt – Behind the Spectacle of Colin Kaepernick's Comeback Tour
Who talks most about freedom and equality? Is it not those who hold the bill of rights in one hand and a whip for affrighted slaves in the other?
Alexander Hamilton
Front Office Sports – Golden State Warriors Are Getting Into Entertainment
Defector – Petchesky – Someone Out There Probably Wants To See This Photo Of Steph Curry And Bob Weir
Food and Wine – Hennessy – The Secret Lives of Restaurant Furnishings
NY Times – Smirniotis – The Truth About Trendy Products: A Review of Magic Spoon Cereal
My feeling is that labels are for canned food… I am what I am – and I know what I am.
Michael Stipe
The Bitter Southerner – Kelundra Smith – Standing With Zebras
Toto, I have a feeling we're not in Kansas anymore.
Dorothy
Los Angeles Times – Woike and Turner – Inside the Lakers coaching search: Will they learn from problems of the past?
Sal says it looks like most NBA coaches follow the Bill Belichek school of design trends.
CBS Sports – Gonzalez – Shaquille O'Neal says he'd coach the Lakers 'if they offered me $25 million a year'
Just because you watch 'Grey's Anatomy' doesn't mean you can do the operation.
Charles Barkley
CBS Sports – 76ers' Doc Rivers becomes fifth coach to win 100 playoff games, passes Red Auerbach on all-time leaderboard
Sal says that Doc may have passed Auerbach on the wins list, but not on the best dressed list.
The New Yorker – John Kenney – Time With Family
SportsNet – MacIntyre – Canucks make valiant effort but slow start to season too much to overcome
Sal says that in professional sports once a team is eliminated from the playoffs its ticket selling ploy goes one of two ways – absolute tank mode and emphasize the rebuild and draft picks or better play to give the fans a glimmer of hope for next season. Sal says that neither of those two are acceptable, but the ticket buying fan is not the brightest bulb in the tulip patch.
The Atlantic – Thompson – A Stanford Psychologist Says He's Cracked the Code of One-Hit Wonders
The Ringer – McNear – Which Rom-Com Montages Would Make for Good Dates?
The Ringer – Baker – The Rom-Com Sidekick Awards
The Ringer – Walker – Make More Romantic Comedy TV: A Plea
The Ringer – McNear, Bauman and Jenkins – Who Was Right? Was It Wrong? Revisiting the Results of Iconic Rom-Coms
The Ringer – Kring – Schreifels – 'My Best Friend's Wedding' Is a Rom-Com You Can Still Talk About for Hours
The Ringer – The 50 Best Rom-Coms
The Ringer – Herman – 20 Years Married: How 'My Big Fat Greek Wedding' Became a Smash Hit
The Ringer – Sherman – Asking the Important Questions About Michael's Sportswriting Job in 'My Best Friend's Wedding'
The Ringer – Wittmer – A History of the Kings and Queens of the Rom-Com
Sal says they missed one.
And I'm sitting there, and my *face* is starting to hurt. And I'm thinking, Christ, I got 45 minutes to show this guy how loving, smart, supportive, funny, independent, and sexy I am. And all I can really think about is how I'd rather be sitting home watching the baseball game.
Marilyn Cohen
Front Office Sports – NFL Dealing With More Tanking Allegations
ESPN – AP – Texas woman drops lawsuit claiming Dallas Cowboys owner Jerry Jones is her father; wants DNA testing
The Globe and Mail – Renzetti – Johnny Depp, Amber Heard and the court of public opinion
---
Hawthorne Sal