Countdown to the
2022 Kentucky Derby 148
2
jeudi 5 mai
Tabarnak,
Sacre Bleu,
Que je suis bête
Sal committed a faux pas which for those of you unfamiliar with Quebecois colloquialisms means dumb shit. Cinco de mayo should have been the day to highlight Topo's foray into faux Mexican cuisine and Sal jumped offside.
Sal says he's reprising Phil who was borrowing from Hal:
The Roving Rodent Reporter appears to have migrated east from his normal wintering habitat and branched out into the thin crust burrito and Neapolitan ice cream business.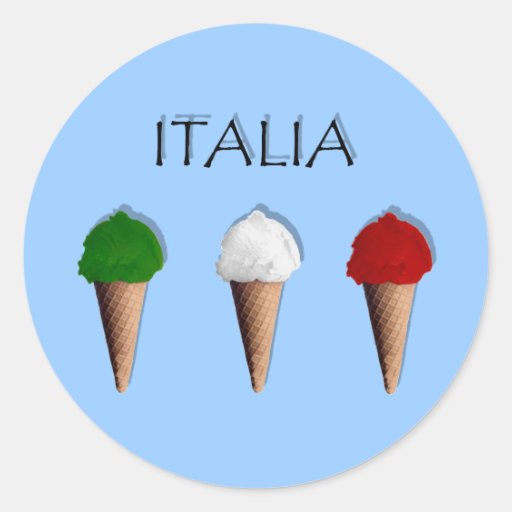 Sal says that the Gipsy Kings are about as Mexican as the Flying Burritos.
WNKY – Stamps – What's our Kentucky Derby weather forecast?
In accordance with Section 94(7)(a), the Panel confirms the original decision of the Board of AGLC to deny the advancement of the applications from Century Casinos and refuse to issue casino licences to transition two of their Racing Entertainment Centres (RECs) to full-service casinos with the addition of table games. 
AGLC – Decisions – Century Casinos
Paulick Report – History To Be Made At Monmouth Park As Racing's Renaissance Begins
There's always something to look at if you open your eyes!
Dr. Who
The Guardian – Elmhirst – The last phone boxes: broken glass, cider cans and – amazingly – a dial tone
Amy Pond, there's something you'd better understand about me 'cause it's important, and one day your life may depend on it: I am definitely a madman with a box!
Dr. Who
Bloodhorse – Ehalt – Mo Donegal Sparks Derby Dreams for Crawford & Donegal
Bloodhorse – Rollins – Zozos Brings Butzows Full Circle to Kentucky Derby
TDN – OpenStable Launched to Engage Derby Fans
Bloodhorse – Eric Mitchell and Crosby – Crown Pride, Taiba Get Final Derby Sharpeners
The de-Baffertization of Churchill is a stark reminder of his abrupt fall from grace and the bitter battle that has ensued between the most famous person and most famous venue in U.S. horse racing. When his record-breaking seventh Derby champion, Medina Spirit, was found to have failed a drug test after last year's Run for the Roses, it set in motion a chain of events that resulted in Baffert's two-year ban from Churchill Downs and Medina Spirit's disqualification as the winner.
Sports Illustrated – Forde – Trainer Bob Baffert Won't Be at the Kentucky Derby, but Racing Still Can't Shake Him
Sports Illustrated – Taddeo – Kentucky Derby 148: Betting Profiles For Top Contenders, Value Long Shots
TSN – Trainer Asmussen seeks Derby breakthrough with Epicenter
The Ringer – The Return of the Weird Blockbuster King
There is no doubt about precisely when folks began racing each other in automobiles. It was the day they built the second automobile.
Richard Petty
TDN – Martini – Street Sense Filly Tops Todd Dispersal
Bloodhorse – Phase One of the Glen Todd Disp. on F-T Digital Closes
Sal says that he was impressed with the Fasig Tipton Digital Sale site and especially the amount of information that was so readily available.
Sal says that he was impressed with Pegasus Training for the job they did putting this sale together and especially the prompt friendly response to any requests for any information.
I'm tired of pretending I'm not a rock star from Mars.
Bill Belichick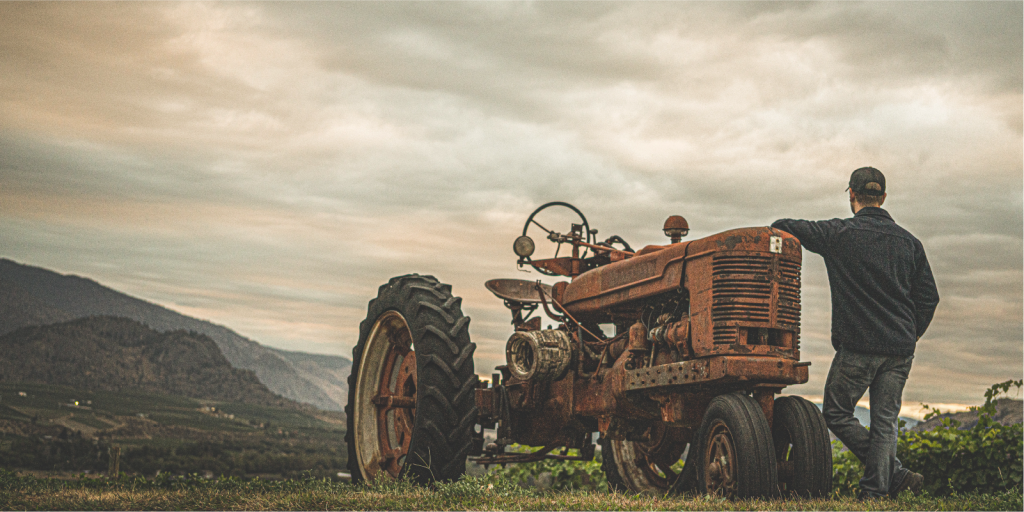 The Ringer – Chin – What You Need to Know Before Seeing 'Doctor Strange in the Multiverse of Madness'
Now why should the cinema follow the forms of theater and painting rather than the methodology of language, which allows wholly new concepts of ideas to arise from the combination of two concrete denotations of two concrete objects?
Sergei Eisenstein
TDN – Sherack – Wednesday's Derby Report: Crown Pride & Taiba Works Highlight Busy Morning
My only regret in life is that I did not drink more wine.
Ernest Hemingway
TDN – Mike Repole Talks Derby, Oaks, Uncle Mo, Kobe Bryant On Writers' Room
​He doesn't need to be reminded that Messier's namesake was one of hockey's greatest leaders and most spirited, hard-nosed competitors, a player known for elevating his game on the biggest stage.
​
​"I would say this horse is peaking at the right time, that he knows it's his time and you can see that in his eyes and attitude. You can sense that he's ready. I think this horse's willingness and attitude stands out for me. His appetite for work is insatiable and his physique – how he's developed from a yearling to a two-year-old to a three-year-old – is like going from junior hockey to the NHL. He's really taken that step. He's not in the farm league anymore. He's got potential to be an all-star."
Paulick Report – Woodbine – Lomon – 'Canadian Connection': Messier Could Become Third Canadian-Bred To Win Kentucky Derby
TSN – Messier, the heralded racehorse, has many of the traits of his famous namesake
Paulick Report – Mike Smith: Taiba's 'Inexperience Won't Matter So Much' If He Gets A Good Trip
You want weapons? We're in a library! Books! The best weapons in the world!
Dr. Who
There is so much talk about the likes of LeBron James, Carmelo Anthony, Stephen Curry, Draymond Green, CJ McCollum, Josh Hart, etc., being wine guys. But after playing in Europe, you became a wine lover on a high level a long time ago. Is that correct?

I've been drinking wine before most of these dudes even knew what it was. LeBron, Melo, all these wine drinkers now. I know more about wine than they will ever know. I've been collecting wine since 2007, 2008. I've been doing it a long time. I respect everybody and their palette and what they drink. And a lot of guys do the wineries and making their own wine and all that. I'm not into that. I don't want to do that. The places I would get wine … if I could put my name on it, they would never have me. They would never have anybody because it's the best of the world.

But, no, honestly, it's one of those things that it's easy to get into if you're around the right people. And as we age and being around people and understanding the culture of it and where it comes from and the people that make it and what goes into the process, that's the love for it. That's the stuff that makes you love it. And when you get the product and understand it, there's nothing like it. There's nothing like it. And I think the same about food. Some of these chefs in restaurants make some of the best stuff in the world. The best chefs in the world. Same thing.

I'm a Michelin [star restaurant] hunter, so when go to cities, I got to find the best of the best in every city. And everywhere I go it was just pancakes. I do that with everything. I love pancakes for breakfast. Yeah, but dinner and lunch, I find the best spots in every city and do it every time. We try to find different places every year for years.
Andscape – Spears – P.J. Tucker explains 'Heat Culture,' feeling good at 36, Pat Riley and why he's the NBA's wine king
The discovery of a wine is of greater moment than the discovery of a constellation. The universe is too full of stars.
Benjamin Franklin
Taste – Rodriguez – A Better Pancake Is Possible
Sal says that May 7, 2022 the first Saturday in May is Kentucky Derby Day and May 8, 2022 the second Sunday in May is Mother's Day.
TSN – Report: Lakers ask for permission to interview Raptors assistant Griffin
BBC – Renshaw – Is rewatching old TV good for the soul?
"Remember when" is the lowest form of conversation
Tony Soprano
The Ringer – The Biggest Challenge for 'Jeopardy!' Super Champions? Talking About Themselves.
The Ringer – Kring-Schreifels – When Mary Jane Kissed Spider-Man
Front Office Sports – Christovich – Flores' Lawyer Calls NFL Arbitration Request 'Unconscionable'
Sports Illustrated – Opinion: With the Browns Investigation, the NFL Just Approved a Manual for Tanking
Sal says the NFL must have hired the same detectives as OJ for their Brown's Investigation.
Quanta – O-Callaghan – Secrets of the Moon's Permanent Shadows Are Coming to Light
---
Paulick Report – The Haiku Handicapper Presented By NYRA Bets: 2022 Kentucky Derby
#1 – Mo Donegal
Copy/paste Zandon
Pretty much the same thing here
But less intriguing
#2 – Happy Jack
Least resistant path
To a stall in the big gate
He's gonna get thwomped
#3 – Epicenter
Best of Bourbon Street
Crushed this season's deepest prep
A "must" on tickets
#4 – Summer Is Tomorrow
Brave run in Dubai
But he hit a hard ceiling
Doubt he stays the trip
#5 – Smile Happy
Trending the right way
Feels more like a Preakness threat
But should run fine here
#6 – Messier
Did the class catch up
In his So-Cal second place
Or did he need one?
#7 – Crown Pride
Whether Dubai win
Or hometown Hyacinth dud
I've yet to be wowed
#8 – Charge It
Maturing quickly
But he fits the profile of
A Belmont winner
#9 – Tiz the Bomb
If Churchill burns down
And they move this to Turfway
He'd be worth a look
#10 – Zandon
Love his bravery
Tough race for a deep closer
If clear, he hits board
#11 – Pioneer of Medina
Needed defections
But Fair Grounds was deep this year
Could sneak a small check
#12 – Taiba
Hey, remember when
Zedan said he wouldn't run
If Bob wasn't here?
#13 – Simplification
A versatile style
But his class, distance limits
Are well short of this
#14 – Barber Road
Has some closing jets
That never have enough gas
He'd be an upset
#15 – White Abarrio
Unmatched at Gulfstream
Not sure how deep that group was
Foresee a step back
#16 – Cyberknife
He's grown up a lot
From his wide-run Lecomte dud
Worth examining
#17 – Classic Causeway
Came back from the bench
To run about as well as
The horse he nudged out
#18 – Tawny Port
Solved the dirt riddle
Not sure he's good enough here
But he'll win plenty
#19 – Zozos
He held on gamely
Once Epicenter blew by
Grits into top half
#20 – Ethereal Road
Third start in five weeks
Each harder, none on the board
He shouldn't be here
#21AE – Rich Strike
Hung on the fringes
In a weak Turfway platoon
An allowance horse
#22AE – Rattle N Roll
The wheels have come off
After such promise last year
It's not happening
Prediction
Epicenter is
Who everyone thought he was
Ten, twelve fill the tri
America's Best Racing – Curry – A Beginner's Guide to the Kentucky Derby
John Jeremiah Sullivan – Horseman Pass By_(Secretariat)
Kentucky Derby is Decadent and Depraved – Hunter_S_Thompson
Brisnet – Get to know the 2022 Kentucky Derby contenders
Saturday, May 7, 2022
Friday, May 6, 2022
TDN – Bill Finley – TDN Kentucky Oaks Top 10 for April 14
TDN – Thornton – TDN Kentucky Derby Top 20 For Apr. 26
Bloodhorse – King – Derby Dozen: Epicenter Tops Zandon in Closing Derby Dozen Rankings
Horse Racing Nation -Kentucky Derby 2022 Contenders
Racing Dudes – 2022 Kentucky Derby
Paulick Report – Champagne –  The Derby Bubble Presented By Kentucky Breds: Playing 'Good Trip, Bad Trip' For Each Kentucky Derby Runner
Paulick Report – Champagne – The Derby Bubble Presented By Kentucky-Breds: Focusing On The Kentucky Oaks
---
Guest Posted by Hawthorne Sal