Bloodhorse – Rich Strike to Bypass Preakness, Point for Belmont
TDN – Derby, Oaks Post-Race Tests Clear
Horse Race Insider – Pricci – HOT TAKES ON A HOT-PACE AND HOT PERFORMANCES AS DERBY DAY AFTERGLOW CONTINUES
Paulick Report – Reed: 'I Think For Two Minutes And Two Seconds, The World Forgot About Politics And War And COVID'
Brisnet – Get to know the 2022 Preakness Stakes contenders
Paulick Report – Frank Mitchell – Bloodlines: How To Make An Upset Kentucky Derby Winner, And Where The Ingredients Are Now
Paulick Report – Letter To The Editor: Derby Weekend Yields Fascinating Results For Pedigree Enthusiasts
TDN – Bill Finley – Fixed-Odds Era Begins at Monmouth
Sal says that May 7, 2022 the first Saturday in May was Kentucky Derby Day and May 8, 2022 the second Sunday in May is Mother's Day.
Sweet Phi – Mother's Day Gift Ideas
Sweet Phi – 30 Brunch Recipes to try this weekend
Everybody wants to save the world but nobody wants to help mom with the dishes.
P. J. O'Rourke
For The Win – Nesbitt – Larry Collmus' call on NBC of the final stretch of the Kentucky Derby was absolutely incredible
Bloodhorse – Porter – Rich Strike's Dose of Smart Strike Makes Derby History
Paulick Report – Rich Strike Would Be Reed's First Pimlico Starter; Simplification Also Heads To Preakness
Paulick Report – 'That Man Saved My Horse From Injury': Reed Addresses Post-Derby Incident With Rich Strike, Outrider
Kentucky Derby presented by Woodford Reserve (G1)
WOW
Mothers all want their sons to grow up to be president, but they don't want them to become politicians in the process.
John F. Kennedy
NY Times – Rich Strike's Derby Win Has Given Horse Racing a Welcome Reboot
Bloodhorse – Byron King – Rich Strike Stuns With 80-1 Kentucky Derby Upset
Sal says that as soon as Sal saw the jockey on Crown Pride decide to Duke it out on the front end with Summer is Tomorrow rather than just sit like most European turf jockeys would Sal knew that trouble was brewing for his P4 ticket, Sal just didn't expect the trouble to be 80-1.
Sal says to watch Rich Strike attack the pony horse after the race.
Sal says that Joel Rosario did a marvelous job of drifting Zandon and Flavien Prat out during the stretch drive, only to get beat by an 80-1 bomber coming up the rail.
DRF – Russo – Rich Strike's Kentucky Derby upset greater than sire Keen Ice's Travers
Bloodhorse – Relive the Excitement of Kentucky Derby 148
Thoroughbred Racing Commentary – 'Just getting into the Derby was like a win' – Rich Strike trainer Eric Reed as he eyes Preakness
TDN – Rich Strike 'Looking Great' After Derby Shocker
Sports Illustrated – Jackson – Rich Strike Wins 2022 Kentucky Derby in Massive Upset
TDN – Sherack – 80-1 Longshot Strikes It Rich in Derby
Brisnet – Hanson – Rich Strike stuns Kentucky Derby at 80-1
NY Post – Botte – Overhead video shows just how wild Rich Strike's Kentucky Derby win really was
Paulick Report – Former $30,000 Claim Rich Strike Stuns Kentucky Derby Field At 80-1
Bloodhorse – McCroskey – Leon Strikes With First Graded Stakes Win in KY Derby
My mother had a great deal of trouble with me, but I think she enjoyed it.
Mark Twain
Afterward, Asmussen could only laugh about the result.

"It's as improbable as any scenario any of us ever imagined," Asmussen said. "As they were loading into the gates, I was thinking how much goes into this exact moment and all of the buildup. And all the scenarios my rambling mind can come up with? That wasn't one of them.

"At the head of the stretch, this is what you're dreaming about. Oh, and by the way, you're about to get run down by a claimer. And I don't mean that as any disrespect to the winner. What a beautiful story."
Sports Illustrated – Forde – In Result No One Saw Coming, Rich Strike's Kentucky Derby Win Helps Redeem Racing
CTV News – Rosen – 'An incredible story': The Manitoba connection to the Kentucky Derby winner
Paulick Report – 'We Ran Too Good To Get Beat': Reactions To A Kentucky Derby Stunner
Bloodhorse – Rich Strike First Claimed Horse to Win Kentucky Derby
Horse Race Insider – Pricci – WE THOUGHT THIS WAS THE DEEPEST KENTUCKY DERBY FIELD IN MEMORY, BUT HAD NO IDEA…
ESPN – AP – Long shot Rich Strike wins 148th Kentucky Derby
Bloodhorse – Eric Mitchell – Calumet Extends Record as Leading KY Derby Breeder
Bloodhorse – Crosby – Lifelong Passion Carries Reed to Derby Winner's Circle
Bloodhorse – Rollins – Dawson Finds Gold Mine With Rich Strike
Garden and Gun – Fabulous Fashion at the 2022 Kentucky Derby
Sal says that if you want your picture taken put down your phone.
The earth is the mother of all people, and all people should have equal rights upon it.
Chief Joseph
Sal says that the happiest group after the Kentucky Derby are the vitriolic commenting Jerry Springer watching battalion of Baffert bashing bozos who although they never cashed a Kentucky Derby ticket amongst the whole group  are full of glee today as they have more ammo for the petty comment squabbles.
Bloodhorse – Byron King and Rollins – Derby Trainers Weigh Quick Turnaround Into Preakness
Bloodhorse – Eric Mitchell – Rich Strike Exits Derby With Vigor, On to Preakness
Brisnet – Raymond – Stolen Base scores in American Turf
Brisnet – Reilly – Santin fends off Mira Mission in Turf Classic
Brisnet – Raymond – Jackie's Warrior continues winning ways in Churchill Downs
Brisnet – Hansen – Obligatory goes last to first in Derby City Distaff
GQ – Pappadamas – The True Story of Dogstar, Keanu Reeves' Mediocre '90s Rock Band That Toured the World
Mel – Shonfeld – The Mysterious Jewish Roots of Yosemite Sam
Sal says that what struck Sal as absolutely hilarious about demented Donald's Yo Semite pronunciation is not that he's so arrogantly stupid to not know the pronunciation of one of the US's most famous National Park's, it's that he's also so uncultured as to not have watched Yosemite Sam.  And he probably thinks that the duck was named after him.
My mother said to me, 'If you are a soldier, you will become a general. If you are a monk, you will become the Pope.' Instead, I was a painter, and became Picasso.
Pablo Picasso
Sal says that the phrase "Free Admission until May 20" causes Sal some consternation. What will there be an admission charge for after May 20 and what will the charge be.
Sal says he heard that starting May 20, 2022 Century Mile will be charging admission of $10.00 per person with HRA licensees getting in free.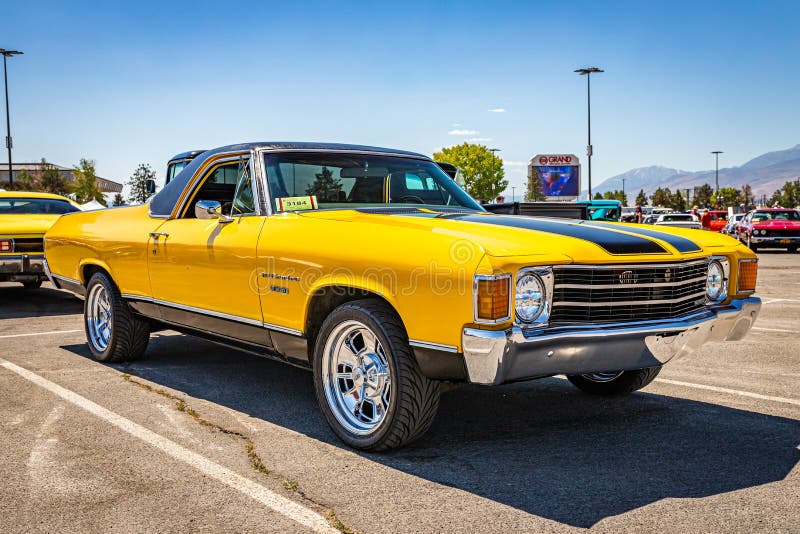 ---
Hawthorne Sal