It ain't over till it's over.
Yogi Berra
Coolmore – Uncle Mo's Mo Donegal Much The Best in G1 Belmont Stakes
TDN – Sherack – Mo Donegal Leads Home Pletcher and Repole 1-2 in Belmont
Bloodhorse – Ehalt – Mo Donegal Rolls Home in Belmont Stakes
Brisnet – Hanson – Mo Donegal stylishly gives Pletcher a fourth Belmont win
It's fun; baseball's fun.
Yogi Berra
Paulick Report – Hackbarth – Mo Donegal Leads Home Mike Repole 1-2 Finish In Belmont Stakes; Derby Winner Rich Strike Sixth
DRF – Privman – Belmont Stakes: Mo Donegal wins one for local boy Mike Repole
Los Angeles Times – Cherwa – Mo Donegal wins the Belmont Stakes; Rich Strike finishes off the pace
DRF – Grening – Rich Strike trainer Reed blames himself for sixth-place finish
Sal says that it didn't matter where Leon put Rich Strike on Saturday, unless he got to start from the red tees.
Manny Franco, jockey aboard third-place finisher Skippylongstocking: "Man, my horse ran great. I mean, I jumped out of there and I let him go the first stride. I found myself second and I said 'I'm going to take my shot.' He ran great. Just the first two ran a little better but I'm really happy with the way my horse ran."
Paulick Report – Explanations And Excuses: Belmont Stakes Connections React In The Race's Aftermath
I had only one superstition. I made sure to touch all the bases when I hit a home run.
Babe Ruth
Sal says that as a handicapper these days one needs to use the cone of silence. The tracks and media require hype for their product and shamelessly tout new shooters like Creative Minister and We The People to create interest. Oft times as a handicapper you start to think you're overlooking some key factor, but the key factor you should not be overlooking is that the parties touting the new shooters are trying to create interest and nothing else.
Do your own homework and pay attention to the reasons behind someone touting a horse or a team.
Remember this, folks – I am a Hillbilly, and I don't always Bet the same way I talk. Good advice is one thing, but smart gambling is quite another.
Bloodhorse – Byron King – Pletcher Adds Fourth Belmont, Equal to Mentor Lukas
Good news is rare these days, and every glittering ounce of it should be cherished and hoarded and worshipped and fondled like a priceless diamond.
Hunter S. Thompson
Bloodhorse – Ehalt – Belmont Racing Festival Mixed Star Power, Small Fields
Sports Business Journal – Lefton – Marketing and Sponsorship: Do-it-yourself baseballs help Atlantic League save money, and officials think they are better, too
Horse Race Insider – Pricci – BELMONT DAY SURPASSES EVERY EXPECTATION AS THE SPORT'S BIGGEST STARS MAKE A STATEMENT
TDN – Petrunyak – Can Churchill Downs Music Video Attract New Race Fans?
Bloodhorse – Hopper Picks Up Second Win, Taking Affirmed Stakes
TDN – Hopper Tops Affirmed Exacta for McCarthy at Santa Anita
TDN – Cyberknife Just Edges Howling Time in Thrilling Matt Winn
Bloodhorse – Byron King – 3-Year-Old Division Wide Open Into Second Half of 2022
TDN – Bolt d'Oro Colt Overcomes Early Trouble, Gets Up Late at Santa Anita
Paulick Report – 'You've Got To Lose Better Than You Win': Reed Takes Aim On Travers With Derby Winner Rich Strike After Disappointing Belmont Finish
Paulick Report – Pletcher Outlines Summer Goals for Belmont Winner Mo Donegal, Runner-Up Nest
Brisnet – Reilly – Tribhuvan steals Manhattan at 19-1
Bloodhorse – McNamara – Tribhuvan Scores Front-End Upset in Manhattan
TDN – Carasso – Tribhuvan Goes One Better in Manhattan
Paulick Report – Tribhuvan Never Challenged On The Lead, Giving Brown Fourth Consecutive Manhattan
Hell is full of musical amateurs.
George Bernard Shaw
Far Out – Taylor – The insanely offensive video that started a feud between Dolly Parton and Howard Stern
Progress is impossible without change, and those who cannot change their minds cannot change anything. 
George Bernard Shaw
Bloodhorse – Angst – Belmont Stakes Day Handle Approaches $100 Million
DRF – Hegarty – Total handle on Belmont Stakes declines 16.5 perecent
TDN – Belmont Day Generates $98 Million In All-Sources Handle
Sal says to put the Belmont handle in perspective the total all source handle for the entire province of Alberta for all of 2022 will be hard pressed to come even close to that number.
One of the Enead pointed out to Sal that all handle wagering in Alberta in 2020 was $86,297,000 and sliding. The only place you'll see all handle wagering in Alberta approaching $98m is in that joke that the clowns at Horse Racing Alberta call their 3 year business plan. Sal apologizes to clowns as they have entertainment talent. Only talent at Horse Racing Alberta is living off government largess. Sal says that ever since the minions at Horse Racing Alberta discovered the colour printer everything they produce is form over substance.
Sal says if you took that joke to a bank they wouldn't give you the time of day let alone a loan for meter money. Yet the minister responsible for Horse Racing Alberta accepts it and continues to dole out the taxpayer dollars. And that Minister has thrown his hat into the ring to lead this province. What the fuck ever happened to fiscal responsibility from a Conservative government.
Albertans need to wake up and realize that you can't blame Trudeau and the Feds for the brutally incompetent fiscal management of the entitled politicians and their entitled pension topping cronies in this province.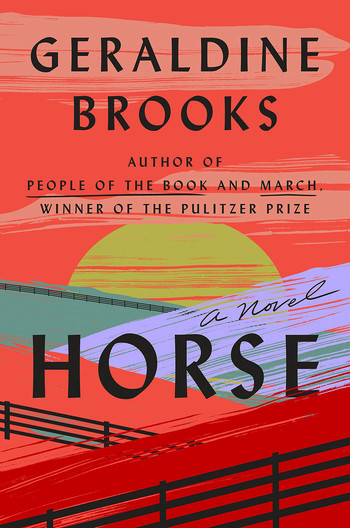 Guardian – Silcox – Horse by Geraldine Brooks review – a confident novel of racing and race
Thoroughbred Racing Commentary – Hayward – Last-chance saloon: Racing has failed miserably – now it must work hand-in-hand with HISA
TDN – Ross – Attorney Frank Becker on Texas, HISA Standoff
Paulick Report – Texas Racing Commission Plans To Cease Exporting Simulcast Signal In Order To Evade HISA Regulation
Liquor Laboratory –  Martin – 8 Best Bourbons for Father's Day
Two hundred million Americans, and there ain't two good catchers among 'em.
Bloodhorse – Angst – Flightline Soars Over Happy Saver in Met Mile
TDN – Carasso – Flightline Overcomes Eventful Trip in Hill 'n' Dale Met Mile
Brisnet – Scully – Flightline stays perfect, romps in Met Mile after slow start
DRF – Grening – Flightline pulls away after eventful, stalking trip in Met Mile
Paulick Report – Hackbarth – 'I've Never Seen One Like Him': Flightline Ultra-Impressive In Met Mile
Sal says that Flavien Prat made a couple of very subtle unpanicked adjustments after the break that allowed Flightline to run his race.
Ignorance more frequently begets confidence than does knowledge: it is those who know little, and not those who know much, who so positively assert that this or that problem will never be solved by science.
Charles Darwin
TDN – McGrath – The Hughes Legacy: Keep Moving Forward
Gayot – Smits – The 12 Best Father's Day Wines in 2022
Bloodhorse – Racing Post – Crowe – Bittersweet Debut Success for Johnstons' Lion of War
Thoroughbred Racing Commentary – Jose Ortiz back at Royal Ascot with high hopes for Pizza Bianca
Southern Living – Hayes -17 Ways To Build a Better Tomato Sandwich
Sal says there's only 1 way to build a better Tomato Sandwich and that's with garden fresh tomatoes.
I don't know if it was much of an interview. We just shot the breeze.
Richard Petty
Bloodhorse – Racing Post – Dowling – Announcer Ready for Two Sierra Nevadas in Same Race
Brisnet – Scully – Fearless shows his versatility in Brooklyn
Bloodhorse – Crosby – Fearless Aces Stretch-Out in Brooklyn
Sal says that's still one of the best Sal's heard in eons:
And then we'll leave you with this idea, which was floated to me by one mischievous observer but doesn't sound completely off the wall:

"Why not trade them for each other? San Fran saves some money, Cleveland gets a better backup option than Brissett. Baker gets to work with Kyle [Shanahan] for a year and be next year's [Mitchell] Trubisky."

Who says no?
ESPN – Graziano – Baker Mayfield, Jimmy Garoppolo next NFL teams: Execs predict fits, trade timeline and outcome for Browns, 49ers quarterbacks
Music is the space between the notes
Claude Debussy
The Ringer – Gruttadaro – The Best Pixar Character Bracket
The Ringer – Phipps – How Pixar Solved the Villain Problem
Sports Illustrated – Koons -Two More Lawsuits to Be Filed Against Deshaun Watson, per Report
Sports Illustrated – Perez – Deshaun Watson Appears to Respond to New York Times' Latest Sexual Misconduct Report
Sal says that Watson and his crew don't seem to understand that Goodell's lack of activity is not Goodell condoning Watson's behaviour, but could be Goodell giving Watson plenty of rope to hang himself with.
Good people do not need laws to tell them to act responsibly, while bad people will find a way around the laws.
Plato
Brisnet – Hanson – Casa Creed posts repeat win in Jaipur
Bloodhorse – Byron King – Casa Creed Defends Title in Exciting Jaipur Finish
TDN – Casa Creed Right At Home in the Jaipur
No good opera plot can be sensible,  for people do not sing when they are feeling sensible.
W. H. Auden
Food Network – 35 Father's Day Dinner Ideas Dad Will Love
If a composer could say what he had to say in words he would not bother trying to say it in music.
Gustav Mahler
TDN – Clairiere Picks Up the Pieces in Ogden Phipps to Cap Curlin Exacta
Brisnet – Scully – Clairiere edges Malathaat after speed gives way in Phipps
Bloodhorse – Angst – Clairiere Lands Ogden Phipps Over Malathaat
Paulick Report – Hackbarth – Clairiere All Heart To Defeat Malathaat In Ogden Phipps; Champ Letruska Fades To Finish Last
Writing about music is like dancing about architecture.
Martin Mull
Brisnet – Hanson – Jack Christopher exceptional in Woody Stephens romp
Bloodhorse – Angst – Jack Christopher Dominates in Woody Stephens
TDN – Jack Christopher as Impressive as it Gets in Woody Stephens
Well said, that was laid on with a trowel.
William Shakespeare
Sports Illustrated – Mannix – Curry's 'Stunning' Performance Evens Heavyweight Finals Fight
The first time I met Wayne Gretzky… he never said anything back.
Gordie Howe
TDN – All Matareya in Four-Horse Acorn After Echo Zulu Scratched at Gate
Brisnet – Hanson – Matareya cruises in Acorn following late scratch of Echo Zulu
The Night They Drove Old Dixie Down
Sometimes the nicest thing to do with a guitar is just look at it.
Thom Yorke
Brisnet – Reilly – Regal Glory finally gets Just a Game trophy for Brant
TDN – Carasso – Third Time The Charm For Regal Glory In Just a Game
TDN – – Regal Glory Keeps Streaking in Just a Game
With A Little Help From My Friends
Don't keep a man guessing too long – he's sure to find the answer somewhere else.
Mae West
Bloodhorse – Byron King – Jackie's Warrior in a Class of His Own in True North
TDN – Champion Jackie's Warrior Wins For Fun in True North
The Conversation – White – Geraldine Brooks's Horse is a richly detailed examination of the violence of America's past
Bloodhorse – Ehalt – Bleecker Street Improves to 7-for-7 in New York Stakes
TDN – Quality Road's Bleecker Street Comes Flying Late to Take the New York
Paulick Report – Second-Choice Bleecker Street Gives Brant, Brown New York Stakes Victory
Brisnet – Reilly – Seventh heaven for Bleecker Street in New York; Caravel sails in Intercontinental
The less effort, the faster and more powerful you will be.
Bruce Lee
The Globe and Mail – Kelly – Mickelson the villain adds spice to new LIV golf series
Sports Business Journal – LIV Golf latest entity to bring sportswashing to the forefront
Front Office Sports – LIV Golf Has Money to Blow
Sports Illustrated – Harig – LIV Golf's First Event is Complete, and Future of Pro Golf Has Never Seemed More Uncertain
Bloodhorse – Angst – Bella Sofia Finds Way to Win Bed o' Roses
Brisnet – Reilly – Loft maintains European stranglehold on Belmont Gold Cup
Bloodhorse – Angst – Loft Posts Course Record in Belmont Gold Cup
TDN – Bill Finley – After Battling Substance Abuse Issues, Belmont Winner Jeremy Rose Launches a Comeback
Trade a player a year too early rather than a year too late.
Branch Rickey
ESPN – Zion Williamson reiterates desire to remain with New Orleans Pelicans: 'I do want to be here'
The lady doth protest too much, methinks.
William Shakespeare
Bloodhorse – Caravel Shows the Way in Intercontinental
---
Hawthorne Sal