Financial Post – Bloomberg News – Tuttle – Alberta to reap royalties windfall as oilsands project costs paid off
Sal says that classifying the increase in royalties coming to the province of Alberta as a windfall is incorrect. It's the return on the investment that the province of Alberta put into the oilsands projects to encourage the investment by the oil companies.
Sal says that in all the bullshit rhetoric emanating from the current UCP leadership battle not one decent idea like investing today for Alberta's future has emanated.
---
As The Baffert Zedan Medina Spirit Appeal Turns
Bloodhorse – Byron King – Medina Spirit Hearing Concludes After Closing Arguments
---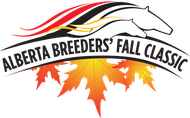 26th  Alberta Breeders' Fall Classic
Saturday, September 10th, 2022
Century Mile Racetrack and Casino
---
ABC News – AP – Wave of bull runner deaths turns focus on Spain's fiestas
Sal says that the Ennead knows who Sal cheers for.
I waited all those years for a title shot, and when I finally got it, I had to pay $20,000 for the opportunity. My purse was only $18,000. So to make money, I had to bet $10,000 on myself at 8-5. That was how it was in those days.
Jake LaMotta
---
National Post – Frank Stronach: The importance of giving back
TDN – Kane – Sun Sets on Record-Breaking Saratoga Season
Paulick Report – Saratoga Meet Concludes With Record Handle, 'Robust' Attendance
Bloodhorse – Ehalt – NYRA Enjoys Another Record-Breaking Season at Saratoga
Bloodhorse – Wilkin – Irad Otiz Top Spa Jockey, Brown Wins Training Title
Los Angeles Rimes – Mitchell – The energy historian who says rapid decarbonization is a fantasy
Garden and Gun – Bisbee – Bigfoot in Beaufort?
Sports Illustrated – Scott – LeBron James, Drake Sued Over Rights to Movie, per Report
Front Office Sports – Byers – Chicago Bears Inch Closer to New Stadium
Paulick Report – Economic Indicators For August Show Wagering, Race Days Declined While Purses Rose
"We have a lot of Cal-breds, which is OK for overnight races, but they really don't run the stakes programs here the way they used to (for California-breds)," Reddam said. "They just cut, cut, cut the purses. They're not anything like they were 10 years ago. They used to have races like the Sunshine Millions, it was a $1 million race and there was another $500,000 race on the card; you might not ever win those races, but at least you had something to aspire to. With the severe cutting over the years, it's like, 'Where are we going with this?'

"Of course, homebreds—generally speaking—aren't good enough to win up the ranks in the open races. Sometimes they are, but not often."
Bloodhorse – Crosby – Reddam Undertakes Minor Reduction of Equine Holdings
TDN – Letter to the Editor: Mike Sekulic
Canadian Thoroughbred – Bigg – The Luckiest Horseplayer in The Universe?
Los Angeles Times – AP – Canadian police hunt for two suspects in stabbings that killed 10, injured 15
The Globe and Mail – Pruden and Farooqui – RCMP search for two suspects after stabbing rampage leaves 10 dead, 15 injured in Saskatchewan
National Post – Levy and Harder – 10 dead, at least 15 injured in Saskatchewan multiple stabbings: RCMP
The Guardian – AFP – Liz Truss named as UK's third woman prime minister
The Guardian – Jenkins – The first thing Prime Minister Liz Truss needs to do? U-turn on everything she believes in
There can be no doubt that the average man blames much more than he praises. His instinct is to blame. If he is satisfied he says nothing; if he is not, he most illogically kicks up a row.
Golda Meir
SportsNet – Rutherford – WWHC Takeaways: Canadian women simply the best in 2022
TSN – Canada strikes gold at Women's Worlds with win over USA
Bloodhorse – Wilkin – Plenty of Talk About Flightline at Saratoga
Horse Racing Nation – Flatter – Best in world: Flightline, Baaeed trainers weigh in on debate
DRF – McGee – Cox sends top contenders in Dueling Grounds Derby, Oaks
A true Englishman doesn't joke when he is talking about so serious a thing as a wager.
Jules Verne
Slate – Jacobs – The Summer Everyone Saw the Sharks
Thoroughbred Racing Commentary – Godfrey – The new Secretariat? Flightline earns extraordinary Beyer figure of 126 for Pacific Classic romp
Paulick Report – McBride – 'He Looks Perfect': Flightline Emerges From Pacific Classic In Good Order, Sadler Lays Out Plans For Immediate Future
TDN – Bill Finley – Was Flightline's Pacific Classic the Best Performance Since Secretariat's Belmont?
Horse Race Insider – Pricci – CONJURING FLIGHTLINE
DRF – Privman – Flightline's performance in Pacific Classic was masterpiece
Bloodhorse – Gantz – Flightline Spectacular in Pacific Classic
"As soon as I looked back and saw how far in front he was, I wrapped up on him," Prat said. "Obviously, this is the best horse I ever rode."
TDN – Tapit's Flightline In A Race Of His Own In Pac Classic
Paulick Report – McBride – 'An Exceptional Horse,' Flightline Wins TVG Pacific Classic By 19 1/4 Lengths
Sporting News – Ingles – Is Flightline better than Baaeed or Frankel? Timeform react to stunning Pacific Classic win
Sal says to take the time and watch the Pacific Classic a couple of more times and listen to Trevor Denman's call.
Sal says that without a question Trevor Denman is the undisputed top caller in North American horse racing today. Listen to his calls of the Pacific Classic and The Del Mar Derby. Professionally superlative. Sal says that Sal won't even try to explain why Denman's calls are so much better, they just are.
Sal says that unlike the screamers and the space filling babblers Denman calls the race unfolding on the track in a minimalistic nuanced manner.
Music is the silence between the notes.
Claude Debussy
The Good, The Bad and The Ugly
Sal says that Sal will translate Denman's stretch call in the Pacific Class: Put the fucking smartphones down and watch the fucking race cuz if you don't you're missing history.
Paulick Report – Paulick – Del Mar Summer: TVG Pacific Classic, By The Numbers
Frank Mirahmadi, the track announcer at Santa Anita Park since 2018 and Monmouth Park since 2015, will take over the race calling duties at Saratoga Race Course in 2023. A Los Angeles native, Mirahmadi is well known to racing fans in New York through his work at Aqueduct Racetrack, Belmont Park and Saratoga Race Course in recent years. In addition, his prior experience includes calling races at Oaklawn Park, Louisiana Downs, Golden Gate Fields, and Hialeah Park. Mirahmadi, 54, will relinquish the race calling duties at Monmouth Park and remain as track announcer at Santa Anita. 
Bloodhorse – Imbriale Retiring as NYRA's full-time track announcer
Bloodhorse – Rollins – Slow Down Andy Wins Grass Debut in Del Mar Derby
Washington Post – Andrews – The Stanley Cup and Larry O'Brien trophy know a party. Meet their plus-ones.
With both the Stanley Cup and Larry O'Brien Trophy in the winner's circle for the Caesar's Sportsbook Del Mar Derby Caesar's Sportsbook showed superior marketing acumen. MacKinnon may not have set up the Cinderella winner's circle, but a son of Nyquist winning for a hockey loving owner sufficed.
SportsNet – J.T. Miller on Canucks' outlook: 'Our expectations are to win a Stanley Cup'
Sal says that Sal's hoping that the Canuckleheads can bring the Cup named Stanley for a tour of the park named Stanley in a steamer named Stanley with the steamer named Stanley.
Deseret – Walter – The Stanley Cup Takeover
TDN – Weather Forces Kentucky Downs Cancellations (Updated)
Bon Appetit – Sommelier Pairs Fast Food And Wine
Literary Hub – Book Marks – When Celebrities Write Novels
The Good, The Bad and The Ugly
ESPN – Maine – Serena Williams exits US Open as one of the greatest ever, but her legacy goes far beyond her titles won
Sports Illustrated – Wertheim and Almeida – Serena Williams Gives the U.S. Open a Show With Retirement Looming
SportsNet – Serena Williams' legacy is about so much more than on-court dominance
Bon Appetit – 6 Pro Chefs Make their Ultimate Dog
Bon Appétit – 14 Chicago Hot Dogs in 12 Hours. Which is the Best?
Sports Illustrated – AP – Qatar World Cup Organizers Finalize Policy on Selling Beer at Matches
Southern Living – Yarborough – 42 Labor Day Desserts So Tasty That Everyone Will Forget Summer Is Ending
Thoroughbred Racing Commentary – Brave new world: remembering the race that changed racing forever
Standardbred Canada – Century Cancels Saturday Card
TSN – Interim chair Skinner explains why Hockey Canada board is backing Scott Smith
Sal says that Skinner like the rest of the Hockey Canada Board is fucking grossly incompetent and if they had a minuscule modicum of intelligence they would see that they must all resign. Sal says that Tessa Bonhomme is just as useless sitting there like a frog on a log letting Skinner babble her ass covering pablum without interjecting any pointed questions.
Sal says for those of you interested when you mistype fucking or bullshit the spell correction suggestions are not fucking or bullshit.
The Athletic – Thompson: Before Stephen Curry was everything, there was Davidson
Rabble – Goodman and Moynihan – The confluence of race, class and climate in Jackson, Mississippi's water crisis
Front Office Sports – Perez – Who Is Funding The Attack Ads Against LIV Golf?
The Egyptians could run to Egypt, the Syrians into Syria. The only place we could run was into the sea, and before we did that we might as well fight.
Golda Meir
Deseret – Poonia – Elvis was obsessed with comic books and this superhero in particular
Sports Illustrated – Ballard – LeBron James Wants to Play With His Sons, Bronny and Bryce. Got a Problem With That?
Sports Illustrated – Debating the Donovan Mitchell Deal
The Ringer – Devine – Are the Knicks Better Off Without Donovan Mitchell?
Sal says that the Cavs have moved on from Lebron and the Lakers may have to if the Lakers want to stay relevant.
Sal says that Lebron's dream has a tonne of moving parts that must come together for it to be realized. Sal hopes that Lebron has the class to play with his sons only if they are contributors and not a sideshow.
Deseret – Todd – Who are the 2023 prospects the Jazz could be tanking for?
---
Hawthorne Sal