---

Friday November 04, 2022
Saturday November 05, 2022
Breederscup.com – 2022 Pre-entries
TDN – 2022 Breeders' Cup Post Times and Broadcast Schedule Announced
Bloodhorse – A Listing of Events Celebrating Upcoming Breeders' Cup
America's Best Racing – Breeders' Cup
America's Best Racing – Gaudio – How to Throw the Ultimate Breeders' Cup Party
---
TDN – Report of Mares Bred: Gun Runner Tops, Numbers Slide
Bloodhorse – Number of North American Mares Bred Declines 2.4%
---
Bloodhorse – Angst – JAVMA Paper: Lasix Among Risk Factors in Sudden Death
Paulick Report – New Study Finds Horses Racing On Lasix At 62 Percent Increased Risk Of Sudden Death
Sal says that this paper's findings should be the death knell for Lasix or it could be the death knell for thoroughbred racing.
---
Sal says that Flightline is a very good race horse but before everyone gets all gushy just compare his stats to Cigar  – 19 wins out of 33 races.
Life is too short to smoke bad cigars.
ZenWarrior
I smoke in moderation. Only one cigar at a time.
Mark Twain
---
SportsNet – Grant – Former CEO, current Oilers exec Nicholson to appear at next Hockey Canada hearings
Sal says that while writing about No Plan B it dawned on Sal that one of Sal's favourite formulaic novels is also very aptly named: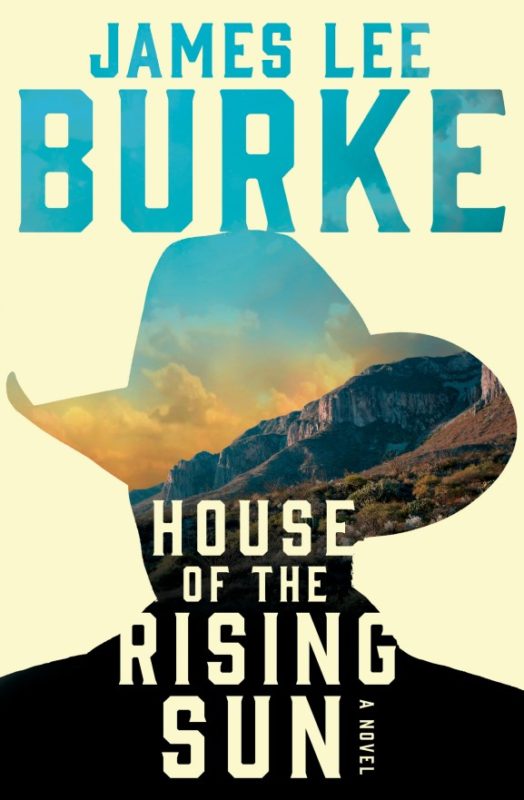 Sal says that before you get all hoitytoity on Sal for his choice of literature give Dick Bonnycastle a shout.
Sal says that if you've read Cormac McCarthy you'll know that he's read James Lee Burke.
All modern American literature comes from one book by Mark Twain called Huckleberry Finn.
Ernest Hemingway
Bloodhorse – Byron King – Carstanjen: CDI/FanDuel Deal 'A Great Opportunity'
Sal says that thoroughbred racing has to be careful that the slots, casino games and sports betting don't push racing out of the sandbox and leave it to play in the few grains that fall out of the sandbox.
FiveThirtyEight – Kirshner – The Astros Are Baseball's Most Business-like Buzzsaw
TSN – CP – Jets join growing list with personalized goal songs
Sal says that if Sugar had patented his idea he'd be reaping the royalties today.
Paulick Report – Flightline Leads Nine Pre-Entries For Breeders' Cup Classic; 233 Pre-Entries Received For 2022 World Championships
Paulick Report – Voss – HISA Has Released A $72 Million 2023 Budget; What Happens Now?
Los Angeles Times – D'Zurilla – An uninvited Kanye West gets escorted out of Skechers HQ in Manhattan Beach
Sports Business Journal – Bill King – High Stakes In Ohio
TDN – Fair Grounds Lowers Pick 5 Takeout to 15%, Adds New Pick 6
TDN – HISA Submits Prohibited Substances List to FTC
Prohibited Substances List submitted
Bloodhorse – Gash – Day 3 Sees Resilient Marketplace at F-T Oct Sale
TDN – Martini – Arrogate Filly On Top As October Sale Remains On Record-Setting Course
The Ringer – Clark – The NFL Regular Season Matters. But in a Different Way Than It Used To.
Bloodhorse – Breeders' Cup Announces 2022 Race Order, Wagering Menu
TDN – Unbeaten Flightline Headlines 205 Breeders' Cup Pre-Entries
Bloodhorse – Angst – Breeders' Cup Pre-Entries Whet Appetite for Showdowns
Sal says that Lee and Andrew Child have released the latest Jack Reacher novel just in time for Christmas. Titled 'No Plan B' it will be of special interest to members of the Alberta thoroughbred industry especially the useless bloodsucking maggots from past and present apparitions of Horse Racing Alberta.
Thoroughbred Racing Commentary – Hayward – Why HISA model will transform US racing – in both business and safety terms
Sal says that if the HISA model is as good as the HRA model horse racing in the USA is hooped.
Lazarus defended the hefty cost of the HISA program following an earlier question from a member of the audience, saying she believes utilizing existing testing infrastructure will reduce expenses to a degree.
Bloodhorse – Lazarus, Guilfoil Discuss HISA With KY Farm Managers
Garden and Gun – Strickler – A Fall Jaunt to Lexington, Kentucky's Idyllic Horse Farms
Canada's National Observer – Fawcett-Atkinson – Meet the unlikely Alberta conservative crusader who says we need limits on big investors buying up farmland 
Southern Living – Rains – Experience The Charm Of Louisville, Kentucky
Bloodhorse – KY Derby Future Wager Expands From 24 to 40 Interests
TDN – New Kentucky Derby Future Wager Pool to Debut Before BC Friday
Bloodhorse – Eric Mitchell – Golden Pal Retiring to Ashford Stud After Breeders' Cup
Paulick Report – Nevills – Breeders' Cup Buzz: The Winning Calls From The Announcer's Booth
GGB News – Ontario's Gray Market Grace Period Ends, as Pinnacle Transitions
Sal says that the massive outflow of tax dollars should be Number 1 with a bullet on the To Do list of every Canadian premier.
National Post – Frank Stronach: Restoring the real economy — the importance of manufacturing to a nation's wealth
Bloodhorse – Ehalt – Fractional Interest in Flightline to be Offered Nov. 7
FiveThirtyEight – Planos – Orange College Football Teams Are Having A Moment
Los Angeles Times – Giuffrida – 5 pumpkin recipes to get you in the fall mood
Bloodhorse – Gash – Healthy Marketplace Bolsters Upward Trending Results
TDN – Martini – Tapit Filly on Top as Vibrant Trade Continues at Fasig-Tipton October
The Star – Menon – Meghan Markle says she felt like a 'bimbo' on 'Deal or No Deal.' Now she's just dangerously annoying
Sal says that Meghan's still a bimbo, just more well known now.
Sports Illustrated – Chavkin – Aaron Rodgers Says Packers Making Mental Errors 'Shouldn't Be Playing'
Sal says that if that mind expanding stuff that Rodgers is taking really works shouldn't he be able to feel those mental errors before they happen.
Bloodhorse – Crosby – Rich Strike Works for Classic; Aloha West Fires Bullet
Sal says that Rich Strike's distance has been corrected – galloped out to six furlongs in 1:15 3/5.
SportsNet – Barry Trotz says coaching an Original Six team would 'intrigue' him
Habs, Wings and Hawks aren't contenders, Bruins and Rangers are but have relatively new coaches so that leaves the Maple Laffs.
Los Angeles – Toohey and Hernandez – Kanye West's celebrity gives his brazen antisemitism a more toxic power, reach
Bloodhorse – Crosby – Rich Strike Puts in 'Endurance' Work for BC Classic
Sal says Rich Strike is the new prohibitive favourite in the Breeders' Cup Classic – who can beat a thoroughbred that galloped out to seven furlongs in 1:15 3/5.
Sal says that status may change when the time or distance is corrected.
Paulick Report – New Study Finds Horses Racing On Lasix At 62 Percent Increased Risk Of Sudden Death
Thoroughbred Racing Commentary – Lees – Why Tyler's Tribe is about so much more than the Breeders' Cup
TDN – Martini – Spirited Bidding As Fasig October Sale Opens with Into Mischief Yearlings on Top
Horse Race Insider – ON PRE-ENTRY DAY, FANS TRY PUTTING FLIGHTLINE'S GREATNESS INTO HISTORICAL PERSPECTIVE
"You've got to be in it to win it," McIngvale said in a recent Forbes interview. "We're in it to win all this money back for these customers because once they win the money back, you've created a lifetime customer and so much positive word-of-mouth advertising."
Front Office Sports – Mattress Mack Could Win $75M on Astros World Series Bet
ESPN – Fleming – Houston Astros superfan Mattress Mack can't lose, no matter who wins the World Series
Front Office Sports – Greenberg – Big Bettor Mattress Mack Launches Sports Website
Sal says that he couldn't find the Runhappy thoroughbred racing link.
Sal says that Mack's hoping for a sweep so the World Series doesn't interfere with his Breeders' Cup handicapping and wagering.
The Ringer – Surrey – Viserys Was Right. The "Control" of Dragons Is an Illusion.
SportsNet – Nicholson-Smith – What we should (and shouldn't) learn from unexpected World Series matchup
Sports Business Journal – Harper delivers on massive commitment by putting Phillies in World Series
The Star – Woods – Who is the next British PM, Rishi Sunak — and what inspiration did he take from Canada?
The Bitter Southerner – Lambert and Davis – We Are Daughters of Texas
Paulick Report – KENA: How Is Kentucky Preparing For Large Animal Vet Shortage?
TSN – Who's to blame for the Canucks' winless start?
Rule 027: Never knowingly be serious.
Dr. Who
Bloodhorse – Racing Post – Jennings – Blackbeard to Miss Breeders' Cup, Retired to Stud
Sal says Arrr! Just when Sal was licking his lips about all the pirate pun possibilities Blackbeard walks the plank.
In politics and in trade, bruisers and pirates are of better promise than talkers and clerks.
Ralph Waldo Emerson
ESPN – Reiss – Legendary coaches: Patriots' Belichick, Bears' Halas have much more in common than 324 wins
Sports Illustrated – Wertheim – Garo Yepremian: The One-of-a-Kind Story Behind the '72 Dolphins' One-of-a-Kind Kicker
We're all stories in the end. Just make it a good one, eh?
Dr. Who
LitHub – Barnes – How T.S. Eliot's Therapeutic Practice Produced The Waste Land
LitHub – Khorana – How Modern is The Waste Land, After All?
Thoroughbred Racing Commentary – Kerrin McEvoy: Our racing in Australia is going gangbusters
This Is Horse Racing – McLaughlin to receive Mooney Award
Rolling Stone – Browne – NDAs, Obsessive Buyers, and $400 for Sublime: Inside the Baffling Revival of the Cassette Tape
TDN – McGrath – A Shortcut Into Decades of Patience
It is difficult to produce a television documentary that is both incisive and probing when every twelve minutes one is interrupted by twelve dancing rabbits singing about toilet paper.
Rod Serling
TDN – Epicenter Highlights Busy Asmussen Worktab; Rich Strike Classic-Bound
Bloodhorse – Crosby – Flightline Arrives at Keeneland for Breeders' Cup Bid
Paulick Report – Flightline Arrives At Keeneland For Breeders' Cup Classic Bid
Global News – Benson – First snowfall of the season hits Regina
If you are going to describe the history of animation, you'd look at the early Disney work, then 'Bugs Bunny,' 'Road Runner' and other Warner Brothers theatrical productions. But when you got to 'Rocky and Bullwinkle,' you'd see they were unique: They assumed you had a brain in your head.
Ray Bradbury
Esquire – Yo, Ye: You Are a Racist by Proxy
Sal says that Travis Barker and Blink 182 should be paying attention to the toxicity of the lard asses.
Rolling Stone – Leerhsen – Middle-Aged, Desperate and Broke as a Joke: How Anthony Bourdain Became an Instant Sensation
SportsNet – AP – The World Series is set: Astros to take on Harper and the Phillies
ESPN – Lee – Astros sweep Yankees to reach 4th World Series in 6 years
Esquire Rule No. 224:
People who habitually mark e-mails as "urgent" usually possess neither the authority to send an urgent e-mail nor the intelligence to tell the difference.
Knowable – How truffles took root around the world
The Ringer – Sayles – Carly Rae Jepsen Wants You to Know You're Not Alone
The way I see it, every life is a pile of good things and bad things. The good things don't always soften the bad things, but vice versa, the bad things don't always spoil the good things or make them unimportant.
Dr. Who
Paulick Report – Nevills – The Back Ring: The Colorful, Tragic Soldier That Shaped The Stud Book
TDN – Martini – Fasig-Tipton October Brings Curtain Down on Yearling Sales Season
The Ringer – Sherman – Winners and Losers of NFL Week 7
Sports Business Journal – Weekend Rap
Sports Illustrated – Orr – It's Way Too Early to Write Off Tom Brady or Aaron Rodgers
Front Office Sports – Perez – The NFL's Growing Concern Over Jon Gruden Lawsuit
Sports Illustrated – Salvador – Commanders Fans Troll Owners With 'Sell the Team' Signs, Chant
Bloodhorse – Crosby – Rich Strike Confirmed for Breeders' Cup Classic
Bloodhorse – Top Asmussen BC Hopefuls Breeze at Keeneland
---
Hawthorne Sal