Study Finds – Solis-Moreira – Is beer better out of cans or bottles? Science answers this all-important question
ACS – Fromuth, Chaparro, Sedin,  Van Buiten, and Prenni – Characterizing the Impact of Package Type on Beer Stability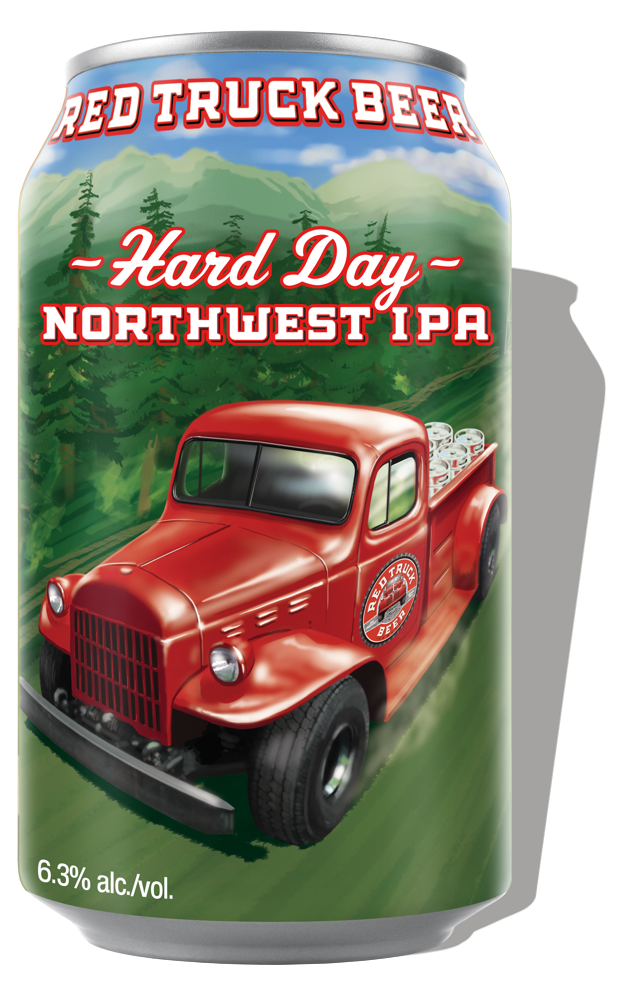 ---

---
This Week's Stops on the Road to the 2023 Kentucky Derby 149
Mar 26, 2023
Sunland Park
Sunland Derby 50-20-15-10-5
Apr 1, 2023
Gulfstream Park
Florida Derby 100-40-30-20-10
Oaklawn Park
Arkansas Derby 100-40-30-20-10
---
---
Phil's reprising these articles as they are probably 2 of the most cogent and important articles that the minions at Horse Racing Alberta will ignore.
Horse Racing Insider – Pricci – GIVEN REBATES AND COMPUTER-ASSISTED ARBITRAGEURS, PARIMUTUEL WAGERING IS A BAD BET
Business is never so healthy as when, like a chicken, it must do a certain amount of scratching around for what it gets.
Henry Ford
No business can change what it does not measure. Racing's public measurement of support, via wagering, hides serious issues.

…

Over the last century, U.S. racetracks have reported total handle on their races and, for most of that time, it was one metric that accurately depicted the health of the business. But in our modern era of simulcasting, rebating and high-frequency betting from professionals, often called computer-assisted or robotic wagering (CAW/CRW), total handle figures actually deceive industry stakeholders more than anything.

…

Using inflation-adjusted figures from that NTRA study, published in 2004, CAW/CRW betting has likely tripled in the last 20 years. That means mainstream betting is probably down about two-thirds since then. This is an atrocious trajectory from racing's largest customer base–rank-and-file horseplayers–and has occurred during a period where racing had a veritable monopoly on legal, regulated betting via the Internet.

…
I'm all for technology. I'm not against CAW/CRW play. I want all customer segments to grow. I want a bigger pie for everyone. I'm FOR horse racing. We all enjoy bigger purses, but the realities of our core wagering business, which sustains the sport and keeps it in the public consciousness, is really alarming. Most owners and breeders don't see it because it has been, relatively, hidden behind antiquated methods of reporting handle.

I encourage owners, breeders' and horsemen's organizations to demand far greater transparency–both of operators and regulators–as it relates to racing's wagering business. We need to be stewards of our sport and not merely accept elevated purses while ignoring the economic fundamentals that impact our largest base of customers.
TDN = Letter To The Editor: Craig Bernick
That men do not learn very much from the lessons of history is the most important of all the lessons that history has to teach.
Aldous Huxley,
Phil has a question:
Do the powers that bee in horse racing remember that it was the part of the iceberg that wasn't visible that sank the Titanic.
How soon before PETA and the other groups looming to kill racing and get the slot and casino revenues start using the figures that Bernick speaks about against horse racing.
Do you think anyone at Horse Racing Alberta understands the implications of this article
Do you think anyone at Horse Racing Alberta cares about the implications of this article as long as their slots paid cheques keep arriving.
FOAL CROPS BY PROVINCE
Canadian Thoroughbred – Canadian Foal Crop 2022 Estimated to Hold Steady
Phil has a question:
With a foal crop drop from 267 in 2018 to 120 in 2021 do you think that Horse Racing Alberta is doing their job or just filling their positions.
Did the powers that bee at Horse Racing Alberta take a drop in their paycheques commensurate with the drop in foal production.
How can the UCPs who are supposed to be conservative continue to allow Horse Racing Alberta to exist and waste Alberta taxpayer dollars on window gazers.
Is it not time to get rid of Horse Racing Alberta and move the regulation of horse racing directly to AGLC.
Edmonton Journal – Toews – Finance minister Travis Toews not running in May election
---
TDN – Sunday Workers Target Santa Anita Derby
Randy Howg's 3 year old American Freedom colt Airtime steps up in class in the Saturday, April 1, 2023's GI Arkansas Derby after his win in an Allowance optional claiming $100,000US with a purse of $104,000.00. Trained by Robertino Diodoro Airtime will be under the capable handling of Cristian A. Torres. Airtime was claimed from a Starter Optional Claiming $50,000.00US from Gary and Mary West.
TDN – Reincarnate Named 5-2 Morning-Line Favorite For Arkansas Derby
The projected Arkansas Derby field from the rail out: Bourbon Bash, Reylu Gutierrez to ride, 15-1 on the morning line; Interlock Empire, David Cabrera, 20-1; Harlocap, Ricardo Santana Jr., 15-1; Two Eagles River, Nik Juarez, 10-1; Airtime, Cristian Torres, 15-1; Angel of Empire, Flavien Prat, 9-2; Rocket Can, Junior Alvarado, 4-1; Reincarnate, John Velazquez, 5-2; King Russell, Rafael Bejarano, 30-1; Red Route One, Tyler Gaffalione, 3-1; and Kolomio, James Graham, 30-1.
Paulick Report – Reincarnate Made Morning-Line Favorite For Arkansas Derby; Wet Paint Tabbed Program Favorite For Fantasy
Bloodhorse – Byron King – Forte Favored at 4-5 Odds in 12-Horse Florida Derby
TDN – Baffert Vs. Locals In The Sunland Park Derby
Bloodhorse – Byron King – Trainer Desormeaux Weighs Options for Confidence Game
Somebody asked me – you know, how come it took you so long to win a national championship? And I said, 'I'm a slow learner; but you notice when I learn something, I have it down pretty good.'
John Wooden
Bloodhorse – Curry – At A Glance: Hard to Figure Imposing in Sunland Derby
Paulick Report – California Shippers Fort Bragg, Hard To Figure Face Local Prep Winner Henry Q In Sunland Derby
---
TDN – Woodford Reserve Derby Bottle Celebrates Secretariat Anniversary
Phil is advised that the Woodford Reserve Derby Bottle will be available at some Alberta locations of  Wine and Beyond on March 28, 2023. The Edmonton Southgate store will be stocking their shelves on Monday March 27, 2023.
---
ESPN says 37 out of their 20 million brackets picked the Final Four correctly.

That's .000185%
Sports Business Journal – After thrilling weekend, the NCAA has its Final Four
The end result: an Elite Eight without a No. 1 seed for the first time; and a Final Four without a top-three seed for the first time; the second-highest seed total (23, topped only by the 26 in 2011. This free-for-all is a challenge to the established tournament dynamic that plays the best with the viewing public: upsets early, bluebloods late. Instead, we have upsets early, upsets late, and a lot of new faces crashing the party in Houston.
Sports Illustrated – Forde – Men's NCAA Tournament Chaos Berths a Free-For-All Final Four
If you want to catch the Huskies in the Final 4 of March Madness at Red Devil Pizza better make your reservation early
Front Office Sports – Christovich – Parity Rules at Men's Final Four Despite NIL, Transfer Portal
Sports Illustrated – Forde – Controversial Yet Correct Call Sends San Diego State to Its First Final Four
Sports Illustrated – No. 4 UConn Rolls Past No. 3 Gonzaga to Reach Final Four
National Post – Stokes – You don't have to be in the north to see the spectacular Northern Lights
Phil heard a rumour that the Northern Lights were brilliant and visible far south this past week to illuminate the path to the Final Four for the Huskies.
If you want to catch the Huskies in the Final 4 of March Madness – Red Devil Pizza better make your reservation early
Sports Illustrated – Taddeo – No. 9 Florida Atlantic Downs Kansas State, Books First Spot in Final Four
San Diego State did what the fucking ballless NCAA, Alabama AD and that fucking brutal excuse for a coach Oats didn't have the balls to do, got rid of that scumbag Miller.
The NCAA is so mad at Kentucky they're going to give Cleveland State another year of probation.
Jerry Tarkanian
In the final analysis, Alabama sacrificed every shred of its institutional integrity for a meager Sweet 16 run. That's not a great return on the mortgaging of a reputation. But then again, this is the pattern for the Tide under Oats: NCAA tourney upset losses that transpire well short of the expected performance.
Sports Illustrated – Forde – Faced With Great—and Controversial—Expectations, Alabama Again Falls Short
Be more concerned with your character than your reputation, because your character is what you really are, while your reputation is merely what others think you are.
John Wooden
Sports Illustrated – Forde – Brandon Miller, Alabama and 'a Moral Dilemma of the Highest Order'
Unfortunately, as I tell my white friends, we, as black people, we're never going to be successful – not because of you white people but because of other black people. When you're black, you have to deal with so much crap in your life from other black people.
Charles Barkley
March is a month without mercy for rabid basketball fans. There is no such thing as a 'gentleman gambler' when the Big Dance rolls around. All sheep will be fleeced, all fools will be punished severely… There are no Rules when the deal goes down in the final weeks of March. Even your good friends will turn into monsters.
Hunter S. Thompson
ESPN – Lunardi – 2023 NCAA Tournament Bracketology
ESPN – Men's Tournament Challenge
CBS – NCAA® March Madness® 2023 Men's Bracket Games
---
Horse Race Insider – Pricci – BACK TO SCHOOL, BACK TO NEW YORK CITY, AND BACK TO THE FUTURE WITH RICK PITINO
ESPN – Hensley – QB Lamar Jackson says he has requested trade from Ravens
Bloodhorse – Rollins – Wild On Ice Lands 35-1 Upset in Sunland Park Derby
Paulick Report – Wild On Ice Springs 35-1 Upset In Sunland Park Derby
TDN – Hometown Hero Wild On Ice Stuns In Sunland Derby
Phil has a question:
What goes through a jockey's mind when they're dueling for the lead and hear the announcer say that the first quarter went in 20.58.
TDN – Nyquist Filly Goes Gate to Wire in Sunland Park Oaks
Paulick Report – Road To Kentucky Oaks: Flying Connection Wins Sunland Park Oaks On Front End
Los Angeles Times – Bernhard – Busting the myth of the cowboy — one performance at a time
Thoroughbred Racing Commentary – Lees – 'I survived – that's the most important thing' – champion jockey Filip Minarik reflects on life after career-ending fall
Paulick Report – The Friday Show Presented By Walmac Farm's Pinehurst: Lisa Lazarus On What To Expect Under HISA Medication Policy
Bloodhorse – Rollins and McCroskey – Two Phil's Seals Derby Ticket With Jeff Ruby Romp
One cannot step twice in the same river.
Heraclitus
TDN – Hard Spun's Two Phil's Dominates Jeff Ruby
Paulick Report – 'We're On Our Way To The Derby': Two Phil's Rolls To Jeff Ruby Steaks Win
Brisnet – Scully – Two Phil's overpowers rivals in Jeff Ruby Steaks; Botanical stretches win streak to four in Bourbonette Oaks
DRF – Russo – Two Phil's storms into Kentucky Derby lineup with Jeff Ruby romp
DRF – Grening – Kingsbarns uses Louisiana Derby to gain Kentucky Derby spot
Bloodhorse – Angst –Kingsbarns Uncatchable in Louisiana Derby
Brisnet – Hansen – Kingsbarns dominates Louisiana Derby on front end
TDN – Uncle Mo's Kingsbarns Stays Perfect, Wires Louisiana Derby
Thoroughbred Racing Commentary – Kentucky Derby: Japanese star Derma Sotogake set for Churchill Downs after UAE Derby rout
Horse Race Insider – Pricci – A TRIP TO LOUISVILLE BY WAY OF NEW YORK, JAPAN, AND NOW DUBAI
TDN – Japanese Superfecta In UAE Derby, As Mind Your Biscuits's Derma Sotogake Romps
Asked about the Kentucky Derby, Lemaire said, "How could you refuse a mount in the Kentucky Derby? I had my first experience last year (13th aboard UAE Derby winner Crown Pride) and I'd be happy to go again."
Bloodhorse – Kieckhefer – Derma Sotogake Wins UAE Derby, Targets Kentucky Derby
Phil has a question:
Can the horses combine the Japanese points with the UAE Derby points.
TDN – Southlawn Upsets Fair Grounds Oaks
Paulick Report – Road To Kentucky Oaks: Southlawn Storms From Last For Fair Grounds Oaks Triumph
TDN – Botanical Perfect At Turfway With Bourbonette Oaks Score
Bloodhorse – Baffert, Shirreffs Excited About Clients' OBS Purchases
Phil has a question:
Does Baffert know what a combine is.
Thoroughbred Racing Commentary – Joao 'Magic Man' Moreira: Frankie Dettori is the most brilliantly talented jockey there has ever been on earth
Bloodhorse – Kieckhefer – Ushba Tesoro Runs Downs Algiers in Dubai World Cup
TDN – Ushba Tesoro Completes Japanese Desert Double in Dubai World Cup
TDN – History-Making Lord North Secures Third Dubai Turf Victory
TSN – Coyotes' minority owner Barroway suspended indefinitely by NHL following arrest
New York Times – Wirecutter – Johnson – The Best Frozen Pepperoni Pizzas
With all due deference to the writer Mace would make a frozen pizza taste better. Phil's philosophy is that every once in a blue moon you need to order a Little Caesar's or bake a frozen pizza just to remind yourself how awful they are.
And if you want to catch some March Madness action with the Huskies in the Final 4 – Red Devil Pizza
TDN – McGrath – Sadler Staying On Flight Path
Study Finds – The world's first horse riders saddled up 5,000 years ago, ancient bones reveal
There is no doubt about precisely when folks began racing each other in automobiles. It was the day they built the second automobile.
Richard Petty
TSN – Ottawa mayor 'wouldn't be supportive' of using public funds to build arena
Phil has a question:
What would the mayor of Quebec city say about using public funds.
Too often in human history (and in Jurassic Park), we ask ourselves, "Can we?" when the real question worth asking is, "Should we?"
Eater – Sparks – I've Had It With Stunt Ice Cream Flavors
Over my lifetime, heavy usage has woefully eroded profanity's power.
Lionel Shriver
The Ringer – A Ranking of the Best F-words in 'Succession' History
The Ringer – Gayle – 'Succession' and the F-word, by the Numbers
The Ringer – Phillips – The Profane Poetry of 'Succession'
Under certain circumstances, profanity provides a relief denied even to prayer.
Mark Twain
Garden and Gun – Daily – 7 Southern Getaways for Horse Lovers
Southern Living – 65 Easter Cakes For The Prettiest Holiday Finale
Southern Living – Best Carrot Cake
Garden and Gun – Brandes – "The Outsiders" Turns Forty
Bloodhorse – Downey – Zayat Lender Loses in Kentucky Supreme Court
Paulick Report – Hackbarth – Breeders' Cup Presents Connections: 'I Don't Think Anybody Would Do What He Did'
Los Angeles Times – Xia – Scientists uncover startling concentrations of pure DDT along seafloor off L.A. coast
Paulick Report – Paulick – 'Seismic Change' Ahead As HISA Set To Roll Out Medication Control Program March 27
TDN – Thornton – Federal Bill To Replace HISA Reportedly In Pipeline
TDN – HISA's Lisa Lazarus Joins TDN Writers' Room Podcast
Bloodhorse – Byron King – Lazarus: HISA's ADMC Launch 'a Momentous Occasion'
TDN – Campbell – Stauffer's Voice Booms At Lone Star Park
Bloodhorse – Racing Post – Record-Breaking Funds Added to Irish Purses for 2023
Thoroughbred Racing Commentary – Hovdey – Azeri: 'She was easy to adore … she was all racehorse' – spotlight on a forgotten filly
The Globe and Mail – Brian Greenspan and Julianna Greenspan – Opinion: Supreme Court Justice Russell Brown a victim of social media manipulation
Phil has a question:
Why was the ex-marine so jealous of Justice Brown.
There once was a lawyer named Tex
Who was poorly endorsed for his sex.
When arraigned for exposure,
he replied with composure,
"De minimis non curat lex."
FiveThirtyEight – Potts – Recess Is Good For Kids. Why Don't More States Require It?
Study Finds – Seeing sporting events in person boosts mental health as much as getting a job!
I'm not going to the horse races, I'm going to an event to improve my mental health.
Phil has a question:
Why do the people who leave comments always seem to know more than the researchers.
---
Phil M Stockmen