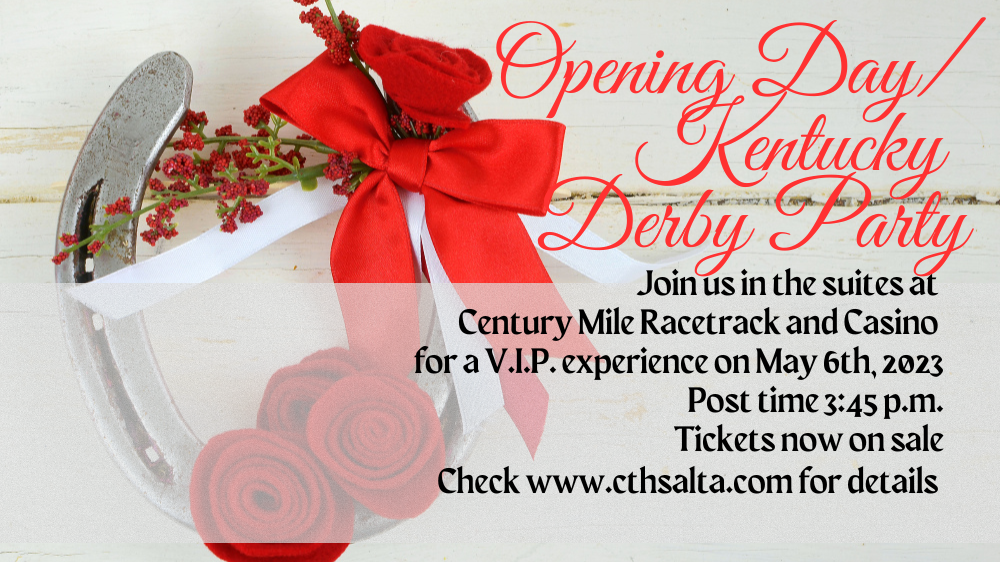 Join us for a V.I.P. style party in the Century Mile suites.
$45.00 V.I.P. ticket includes food, race program, souvenir cup and
$2 betting voucher.
$60.00 V.I.P. Premium ticket includes all of the above plus a drink ticket and a reserved window seat in the suite!
Post time is 3:45 p.m. Limited tickets available.
Call the CTHS Alberta office at 403-229-3609 or email
cthsweb@cthsalta.com
to get your ticket now.