Money won is twice as sweet as money earned.
Fast Eddie Felson
I asked him to tell me what he remembered from all those years of writing about sports, for he had seen some things in his time: Michael Jordan at North Carolina, a teenage John McEnroe, Bear Bryant, the Big Red Machine in Cincinnati. This is what he told me:
I was at Secretariat's Derby, in '73, the year before you were born – I don't guess you were even conceived yet. That was …  just beauty, you know? He started in last place, which he tended to do. l was covering the second-place horse, which wound up being Sham. It looked like Sham's race going into the last turn, I think. The thing you have to understand is that Sham was fast, a beautiful horse. He would have had the Triple Crown in another year.
And it just didn't seem like there could be anything faster than that. Everybody was watching him. It was over, more or less. And all of a sudden there was  his … like, just a disruption in the comer of your eye, in your peripheral vision. And then before you could make our what it was, here Secretariat came.  And then Secretariat had passed him. No one had ever seen anything run like that – a lot of the old guys said the same thing. It was like he was some other animal out there …
John Jeremiah Sullivan – Horseman Pass By_(Secretariat)
Kentucky Derby is Decadent and Depraved – Hunter S Thompson
---
---
While we're in the festive mood stop for a minute and realize just how fortunate you are and take a couple of shekels out of your pocket and donate them to a worthy cause.
Or better yet make the theme for your 2023 Kentucky Derby 149 a Fundraiser
The Canadian Friends of World Central Kitchen
The Service you do for others is the rent you pay for your room here on Earth.
Muhammad Ali
America's Best Racing – How to Throw the Perfect Kentucky Derby Party
The Bash – Here are 25 fun Kentucky Derby party ideas:
Southern Living – Cribb – The Difference Between the Kentucky Derby Hat and Fascinator
Even though the Kentucky Derby don your favourite bonnet theme gives you a second chance to wear your Easter headgear it's long past passe. Sal says it's high time to show some imaginative chutzpah and add a bit of pizazz to your Derby Party along side the pizzaz.
Kentucky Derby Hot Brown Pizza
Imagination is more important than knowledge. For knowledge is limited to all we now know and understand, while imagination embraces the entire world, and all there ever will be to know and understand.
Albert Einstein
Scienticfic American – Renou , Acin and Navascues – Quantum Physics Falls Apart without Imaginary Numbers
Garden and Gun – Henderson – How to Celebrate the Anniversary of Secretariat's Triple Crown Win
With 2023 being the 50th anniversary of Secretariat's 1973 Triple Crown that's an obvious theme, but you can be a lot more imaginative than that:
'Barrels of HeART' Presents Kentucky's 1st Bourbon Barrel Art Exhibit for Charity
The man who has no imagination has no wings.
Muhammad Ali
It does not do to leave a live dragon out of your calculations, if you live near him.
J. R. R. Tolkien
PureWow – Shapiro – 23 Old-School Recipes Your Jewish Grandma Used to Make
Chicken in a Barrel
Martha Stewart – Erickson – How to Plan a Kentucky Derby Party
America's Best Racing – Curry – A Beginner's Guide to the Kentucky Derby
America's Best Racing – Curry – Sixteen Things to Know About the Kentucky Derby
America's Best Racing – Curry – The Basics: How to Bet the Kentucky Derby
How about:
Come as your favourite acceptance speech.
Legislating morality doesn't work (see: Prohibition). It produced the Mafia.
John Densmore
PureWow – Gillen – 58 Easy Finger Food Recipes Everyone Will Love
Garden and Gun – Henderson – Racetrack Pie
Phil is advised that the Woodford Reserve Derby Bottle is now available at most Alberta locations of  Wine and Beyond. The Edmonton Southgate store has it on their shelves as Phil picked up a couple of bottles.
How about:
Come as your favourite Spirit.
Garden and Gun – Henderson – How to Make the Triple Crown Cocktails (with a Few Twists)
Spirit: Stallion of the Cimarron
SocialTables – How to Throw a Kentucky Derby Party: A 10-Step Guide
There are four questions of value in life, Don Octavio. What is sacred? Of what is the spirit made? What is worth living for and what is worth dying for? The answer to each is the same. Only love. 
Lord Byron
Have You Ever Really Loved a Woman
The Mint Julep not only desecrates good bourbon but it's long past it's expiry date and who the Hell liked them in the first place. Try something new or different at your Kentucky Derby party this year.
Garden and Gun – Adams – Five Must-Try Southern Martinis
Garden and Gun – Copeland – The Popeyes Founder's Other Fried Chicken
Wine Enthusiast – Topps – Chenin or Champagne? How to Pair Wine With Chicken Wings
Distillery Trail – One: Bourbon Cocktail – Neat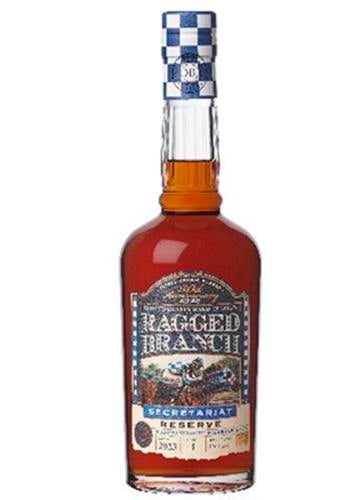 Ragged Branch to Release Secretariat-Inspired Bourbon
Ragged Branch Secretariat Reserve was made from a mash bill of corn, rye, and malted barley. Aged for over five years and Bottled-in-Bond, the bourbon is priced at $99.99 MSRP. It will launch on April 22nd in Virginia ABC stores and at the Ragged Branch Distillery, with limited availability to follow in several mid-Atlantic markets and a few select, online retailers. The commemorative bottle features unique art by New York based artist Eric Helvie. Concurrent with the bourbon's debut, a new larger-than-life-size statue of Secretariat will be erected in Ashland, Va., following a "Triple Crown Tour" that will bring it to racecourses throughout the 2023 season.
Food & Wine – Ram – The Kentucky Derby is the Bonus Holiday We Deserve
Vancouver Sun – Harris – Blistered Shishito peppers with plum and sesame-crusted celery
How about:
Come as your favourite dragon.
People who deny the existence of dragons are often eaten by dragons. From within.
Ursula K. Le Guin
LitHub – Zipes – Five Folklorists You've Never Heard Of: A Reading List of Overlooked Fairy Tales
Southern Living – Beall – 38 Crowd-Favorite Kentucky Derby Party Recipes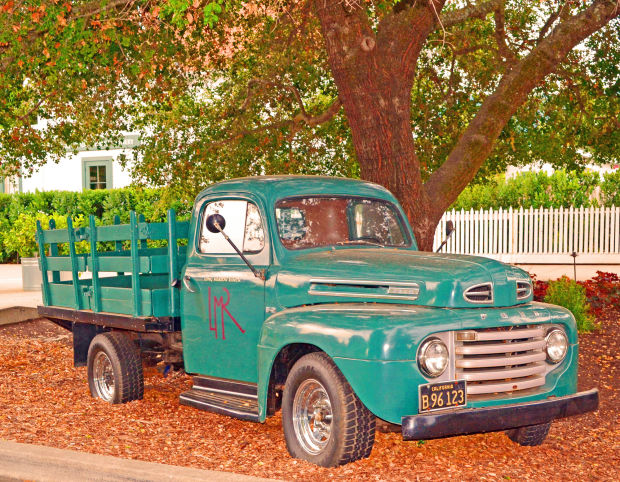 Damaris Phillips Shares the Kitchen Essential She'll Never Stop Buying and Her Kentucky Derby Must-haves
DerbyKentucky – Guha – Three ideas to throw an epic Kentucky Derby party in 2023
Yes: I am a dreamer. For a dreamer is one who can only find his way by moonlight, and his punishment is that he sees the dawn before the rest of the world.
Oscar Wilde
Southern Living – Cribb – Kentucky Derby Party Ideas
36 Exciting Kentucky Derby Party Ideas
Town and Country – How to Throw the Most Festive Kentucky Derby Party of All Time
Louisville Courier-Journal – Clarke – Kentucky Derby Betting Pool Ideas
A poet can write about a man slaying a dragon, but not about a man pushing a button that releases a bomb.
W. H. Auden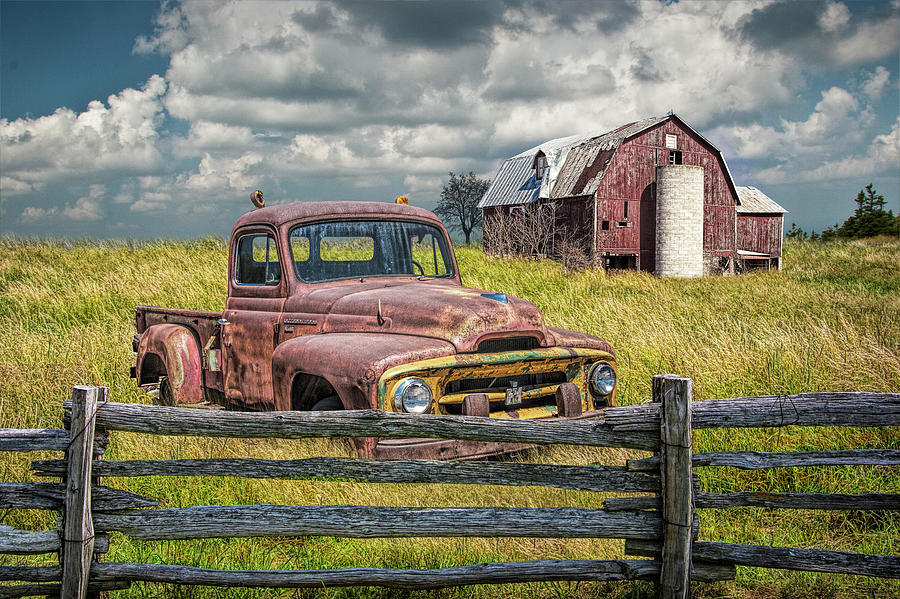 My religion consists of a humble admiration of the illimitable superior spirit who reveals himself in the slight details we are able to perceive with our frail and feeble mind.
Albert Einstein
BHG – Dye – How to Throw the Ultimate Kentucky Derby Party This Spring
Garden and Gun – 15 Winning Kentucky Derby Recipes
Good Housekeeping – Choung – Bourbon vs. Whiskey: What's the Difference?
I am a marvelous housekeeper. Every time I leave a man I keep his house.
Zsa Zsa Gabor
Garden and Gun – It's Time for a Mint Julep
Good Housekeepng – MacAvoy – 10 Easy Kohlrabi Recipes That Are a Must-Try for Dinner
Phil has a question:
Have you ever tried a Kohlrabi, Tomato and Cucumber sandwich.
How about Kohlrabi with a sprinkle of sea salt.
How about a Kohlrabi Pizza.
PureWow – Pire – How to Make a Mint Julep, According to the Former Official Mixologist of the Kentucky Derby
Now is the time for all good men to come to the aid of the party.
Charles E. Weller
---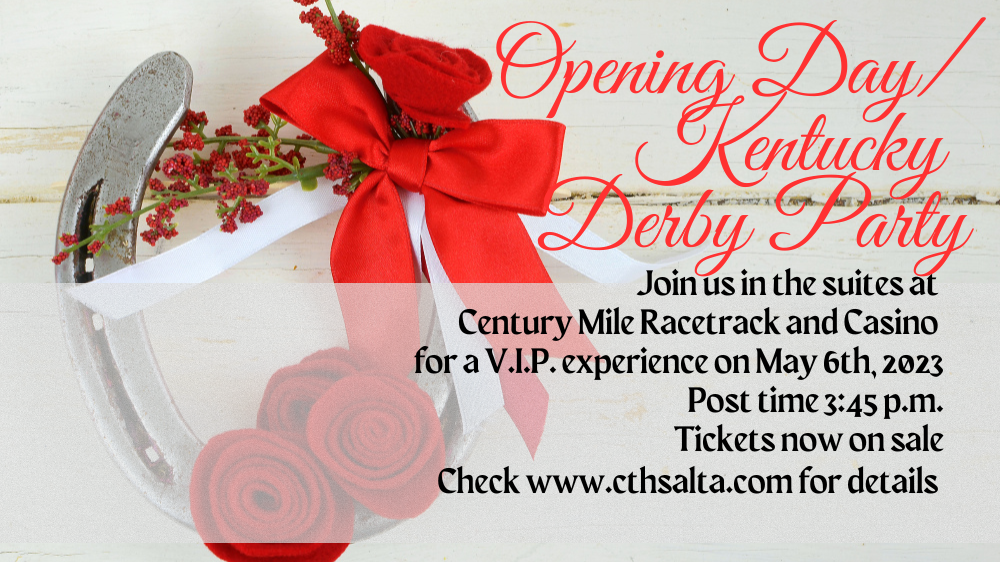 ---
Phil M Stockmen