Bloodhorse – Lauren Gash – Fasig-Tipton Saratoga Sale Again Breaks Records
Fasig-Tipton – The Saratoga Sale August 7-8, 2023 Results
---
The Ringer – Andrew Gruttardo – The Best Pop Culture Jerks Bracket: In a Real Jerk Move, a Winner Is Crowned
The Ringer – Khal Davenport – The Best Pop Culture Jerks Bracket: Cartman Beat Larry David by One Vote
The Ringer – Andrew Gruttadaro – The Best Pop Culture Jerks Bracket: The Elite Eight
The Ringer – Andrew Gruttadaro – The Best Pop Culture Jerks Bracket: The Sweet 16
The Ringer – Adam Nayman – Some Movies Are Filled Exclusively With Jerks. These Are the Best Ones
The Ringer – Andrew Gruttadaro – The Best Pop Culture Jerks Bracket: Round 2
The Ringer – Andrew Gruttadaro – The Best Pop Culture Jerks Bracket
The Ringer – Alan Siegel – Playing a sleazy, blustering buffoon the audience loves takes skill—just ask Adam Scott, Ben Stiller, or Julia Louis-Dreyfus
The Ringer – Andrew Gruttadaro – The Gradations of Assholery: A Jerks Week Explainer
ScreenRant – Charles Nicholas Raymond – Karate Kid: Daniel Is The REAL Villain Theory Explained
An open enemy is better than a false friend.
Greek proverb
---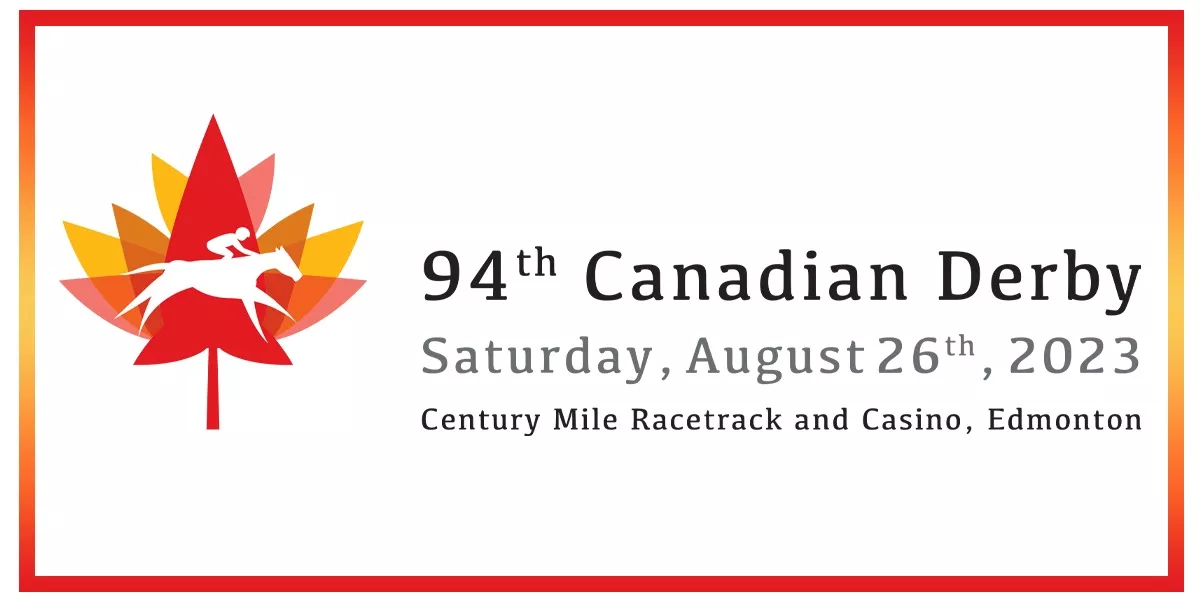 ---
Night They Drove Old Dixie Down
TDN – Bill Finley – 1/ST Racing Considering Moving Date of the Preakness; NYRA Not on Board with Move
TDN – Mike Kane – Decisive Delgado Could Not Wait for Castellano
TDN – Round Table Transcripts and Video Replay Now Available
Jockey Club – 71st Round Table Transcripts and Video Replay
Front Office Sports – Eric Fisher – Disney's Iger: PENN Entertainment Outbid Competitors 'By Far'
Paulick Report – PENN Entertainment Enters Online Sports Betting Agreement With ESPN
Phil has a question:
Will Portnoy have a complaint.
Front Office Sports – David Rumsey – Portnoy Is Back In Control Of Barstool Sports Brand 'Until I Die'
National Post – Christopher Nardi – Opposition blasts Liberals for 'political' appointments of judges that reward party donors
Phil has a question:
How many judges that were appointed by the Harper Conservatives had party ties.
Garden and Gun – Tom Wilmes – Meet the Makers of the Newly Crowned World's Best Bourbon
Sports Illustrated – Conor Orr – Everyone Will Ultimately Decide an Opinion on Eric Bieniemy's Coaching Style Based on the Commanders' Results
The Ringer – Nate Rodgers – Think You're a Good Person? That's Up to the Cart Narc and His Camera.
Sports Business Journal – 49ers' York accused of insider trading violations
The Intelligencer – Will Leitch – No Wonder Athletes Are Shutting Up About Politics
Phil has a question:
Since Donald Trump seems to be the leader of the mocking haters will the fat fucking jerk show us how he could do better or just keep flapping his fat fucking hole.
Why doesn't the fact fucking orange piece of shit run around a soccer pitch for 90 minutes and show us how it's done. The public could bet on when he'll have a heart attack.
Sports Illustrated – Alex Miceli – Jack Nicklaus Loses Attempt to Regain Control of His Name and Likeness
Golf Digest – Jeffrey Toobin – The inside story of Jack Nicklaus' legal battle against his own company
"The horse was just a magnificent horse," he continued. "He was beautiful, and I've never sold a yearling, or Taylor Made hasn't, that has so much stallion power. Into Mischief, Beholder's half brother, has been the leading sire in America four years in a row. So when you have that sire power, and the father of the yearling is Curlin, you have elite power. If he wins a grade 1, it's a $75 million syndication."
Bloodhorse – Teresa Genaro – Curlin Colt Out of Beholder Commands $4 Million
Paulick Report – $4-Million Son Of Beholder Tops Record-Setting Fasig-Tipton Saratoga Sale
TDN – Another Into Mischief Colt Joins Parade of Seven-Figure Yearlings at Fasig-Tipton Saratoga
The Athletic – Nando Di Fino, Richard Deitsch and Jon Greenberg – ESPN launching sportsbook in fall: What this means for the media giant, Barstool Sports and bettors
Front Office Sports – Eric Fisher – ESPN, PENN Entertainment Looking To Break Sports Betting's Duopoly
Phil has a question:
Why does Alberta have only 1 legal online betting site that is run by the government when the UCP is supposed to be a free enterprise supporting party.
Is the sports betting market slowly eroding the horse race betting market.
Sports Business Journal – Investors look for hope ahead of Disney earnings call
SportsNet – Report: Arizona Coyotes look to buy land in Mesa for new arena
NY Post – Yaron Steinbuch – Newly-unearthed memo lays out 'controversial' strategy for Trump to overturn 2020 election: report
Daily Press – David MacAulay – Prestigious horse races coming to Colonial Downs this weekend
DRF – Ron Gierkink – Mano Dura pulls clear to upset Manitoba Derby
Sports Illustrated – Richard Johnson – The Decisions Behind College Sports' Realignment Craze Are All Business
Washington Post – Richard Sima – Soccer players react in milliseconds in penalty kicks. How do they do that?
Southern Living – Valerie Fraser Luesse – 25 Thinly Veiled Southern Insults
Sports Business Journal – Bill King – FanDuel expanding in-play wagering options on the PGA Tour
Phil has a question:
What about the in-play wagering options in curling.
Front Office Sports – Michael McCarthy – Fox's Audience Drops 21% For USWNT's World Cup Exit
Thoroughbred Racing Commentary – Steve Dennis – 'The grief enveloping those closest to the horse involved is hardly bearable' – Steve Dennis on a somber Saratoga weekend
Horse Racing Insider – John Pricci – EQUINE ATHLETES GIVE THEIR ALL FOR OUR PLEASURE
I've spoken with so many people in the last year who have been in the racing business their whole lives and who, from one vantage point or another, fight to do the right things by horses. They're tired. They're jaded. They're getting tired of answering questions from their barista or taxi driver about horse deaths. They're telling me they're not sure how much longer they can keep defending the sport, and starting to wrestle with their own moral responsibility in continuing on.

More and more, I don't know what to say to them.
Paulick Report – Natalie Voss – In Wake Of Maple Leaf Mel Tragedy, There Are No Easy Answers
Bloodhorse – Tim Wilkin – Maple Leaf Mel Remains on Everyone's Mind
Bloodhorse – Bob Ehalt – Test Tragedy a Devastating Memory for Einsidler
Paulick Report – 'She Just Loved Running': Remembering Maple Leaf Mel
Paste – Samantha Maxwell – It's Finally, Blessedly, Tomato Sandwich Season
The Athletic – Sean Gentille and Shayna Goldman – NHL trade grades: Penguins acquire Erik Karlsson in deal that fixes mistakes
SportsNet – Eric Engels – How Canadiens GM Hughes can maximize Petry's value after re-acquiring defenceman
Phil has a question:
Have you noticed that the comments on the Athletic are better than most sites.
(Let's pause to note the irony in Hoffman moving to San Jose in a Karlsson trade. Hoffman was traded by Ottawa to the Sharks in 2018, who immediately traded him to to the Florida Panthers. The reason for the trade at the time: Allegations surfaced that his fianceé had harassed then-Ottawa captain Erik Karlsson's wife online.)
ESPN – Greg Wyshynski – NHL trade grades: Penguins swing big with Karlsson deal
Thoroughbred Racing Commentary – Amanda Duckworth – Women's realm: interview with Jena Antonucci, who made Triple Crown history with Arcangelo after 'a lifetime of not being seen'
SportsNet – Penguins completing trade with Sharks for defenceman Erik Karlsson
TSN – Penguins acquire D Karlsson from Sharks in three-team deal with Habs
Phil has a question:
When you saw that Montreal was the third team did you think that Dubas might be reuniting Karlsson and Hoffman.
ESPN – USWNT exits Women's World Cup after penalty defeat to Sweden
The agony of defeat.
ABC's Wide World of Sports
---
---
Phil M Stockmen