"The frustration level…" he said. "I mean, this year, even though our success has been amazing, there isn't anything in this sport that is good right now. We need to make this sport better, so I want to start an association with the biggest owners and the biggest trainers. I think it's our responsibility. People say, `whose fault is it? Why is racing this bad?' I blame myself. I blame the owners. In other sports, like the NFL or the NBA, the owners are very involved. They run the sport. and here, we let everyone else run it for us, so I think owners and trainers taking care of the horses, the jockeys, the fans, the bettors, the tracks, working with the tracks, working with the other groups–it's time now that the owners take back this game."
TDN – Sue Finley – Repole: `It's Time Now That the Owners Take Back This Game'
CBS Sports – Repole aims to create owners, trainers association
Unless someone like you cares a whole awful lot,
Nothing is going to get better. It's not.
 Dr. Seuss
---
Bloodhorse – Frank Vespe – MD Horsemen, Breeders Propose Nonprofit Racing Model
---
Over at Keeneland on Saturday Robertino Diodoro has a couple of entries of interest to Albertans. Lawrence P. Roman, Charles Garvey and Norman Tremblay's Patriot Hills drops in for a $75,000 maiden tag in the 2nd race moving to the dirt from an uninspiring premiere on the Saratoga turf. Ricardo Santana Jr. stays in the saddle for Robertino.
In the 10th, Randy Howg's Airtime will be making his first start since the Arkansas Derby at Oaklawn in the spring if he gets in off the Also Eligible list in the 10th race a rather competitive OC $80,000n2x. Christian A Torres stays in the saddle to Robertino. Phil was hoping to see Airtime on the Derby trail this year whether it was north or south of the 49th and now looks forward to seeing him race as an older horse.
---
The basic idea behind Manifold Markets and similar platforms, such as Kalshi and Polymarket, goes like this: Markets aggregate information. The more information they aggregate, the more accurate they tend to be. And if enough people make enough bets, with enough information behind them, markets can tell you something useful about the future.
New York Times – The Wager That Betting Can Change the World
Phil has a question:
Isn't that what the CAWS are doing with the access to electronic  information the tracks provide.
---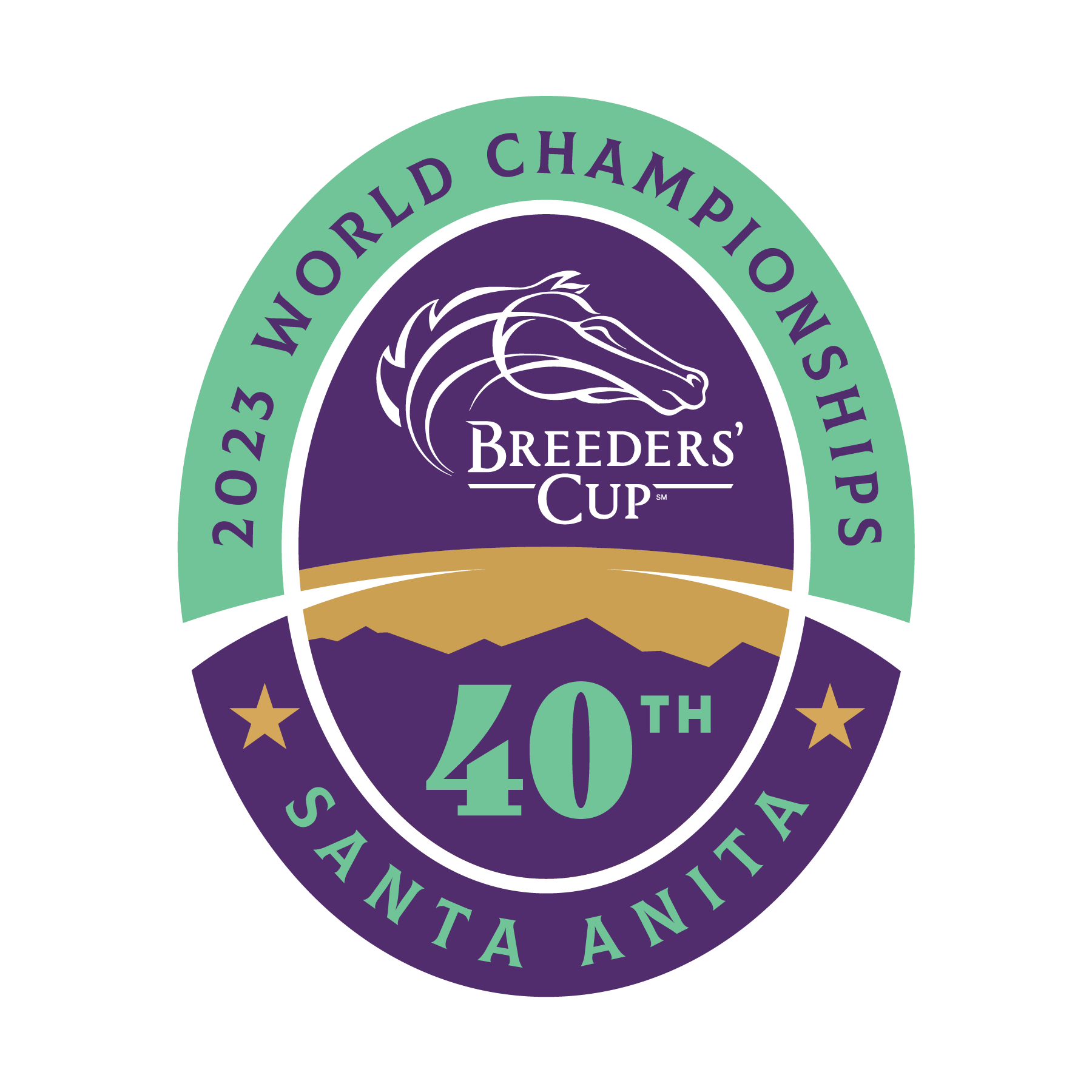 Breeders' Cup Announces 2023 Broadcast Schedule
America's Best Racing – Dan Tordjman – Foodie Guide to the Breeders' Cup: Can't-Miss Eats at Santa Anita Park
Eater – 19 Saucy Pizza Spots to Love Around Los Angeles
America's Best Racing – Dan Tordjman – Chatting With Mixologist Mark Tubridy on Creating and Preparing Official Breeders' Cup Cocktails
Time-Out – Best Dive Bars in Los Angeles
---
TIF – Confidence In NYSGC Hit After More Saratoga Pick Five Confusion
---
Bon Appetit – Hannah Lee Leidy – 41 Pie Recipes for Any and All Occasions
Phil has a question:
Would you turn down any of those pies.
Food and Wine – Ray Isle – The Best Wines for Thanksgiving Dinner
Today – Sarah Lemire – The best Thanksgiving wine to serve the crowd in 2023
Bon Appetit – Sommelier Tries 20 White Wines Under $15
Bon Appetit – Sommelier Tries 20 Red Wines Under $15
Southern Living – Jenna Sims – 24 Fall Appetizer Recipes You'll Want To Serve All Season Long
Tastes Better From Scratch – Lauren Allen – Easy, No-Fuss Thanksgiving Turkey
Canadian Living – Katia Gorshkova – 13 recipes for a vegetarian Thanksgiving menu
Epicurious – Meredith Stettner – 73 Thanksgiving Side Dishes to Complete Your Turkey Day Feast
---
Don't cry because it's over. Smile because it happened.
Dr. Seuss
---
Daily Hive – Colton Pankiw – Raptors' Masai Ujiri helps introduce new basketball court in Edmonton
From there to here, from here to there, funny things are everywhere!
Dr. Seuss
ESPN – Stephen A.: I didn't see 49ers' complete domination of Cowboys coming
Sports Business Journal – Austin Karp – New season, same dominance for NFL
Front Office Sports – A. J. Perez – NHL Faces Complex Local Broadcast Terrain As New Season Begins
Phil has a question:
When will the NHL owners wise up and get a real Commissioner.
Paulick Report – Ed Martin – ARCI Releases One-Year Analysis Of HISA Programs
The Score – AP – Correa stars, Lopez twirls gem as Twins beat Astros to tie ALDS
The Score – AP – Rangers send AL-best Orioles to brink of elimination with Game 2 win
Canadian Thoroughbred – Sunbird Captures Grade 3 B.C. Premiers' for Felicella, Jordan
Paulick Report – NYS Gaming Commission Announces Actions To Hold Trainers Accountable For Employee Wage Issues
Bloodhorse – Molly Rollins and Lauren Gash – Can Group Edges Noted in Dramatic Bourbon Finish
TDN – Good Samaritan Colt Pulls off Bourbon Shocker
A man may have knowledge like an angel and yet not be Christian. So your sign of knowledge as evidence is not valid. Indeed, to know is a thing that pleases talkers and boasters, but to do is what pleases God.
John Bunyan
Bloodhorse – Frank Angst – Idiomatic Has All Answers in Dominating Spinster Score
TDN – Flameaway's Dreamfyre Sweats Out Inquiry to Win Surfer Girl
Bloodhorse – Bob Kieckhefer – Nations Pride Pulls Out Late Canadian International Win
You're in pretty good shape for the shape you are in.
Dr. Seuss
TDN – Oscar Performance Colt Stays Perfect in Zuma Beach
Bloodhorse – Joe Perez – Fev Rover Adds to Big Season With E. P. Taylor Score
Bloodhorse – Joe Perez – Big Invasion Rallies to Take Nearctic Stakes by a Head
TDN – Pharoah Filly Cruises in Rained-Off Matron
Horse Race Insider – John Pricci – UPDATE 2: CHALLENGE RACES CAME AT A RAPID PACE; NEW YORK RESULTS, TWO FROM KEENELAND
ESPN – Tim Keown – The radical calm of Bruce Bochy
You can observe a lot by just watching. 
Yogi Berra
The Ringer – Ben Solak – The Hot Read, Week 5: In Case You Weren't Already Aware, Brock Purdy Is Legit
CTV News – Melissa Lopez-Martinez – Health Canada issues turkey recall for western provinces
TDN – J.N. Campbell – Sunday! Sunday! Sunday! Heralds Close To Blockbuster Graded Weekend
Opinions are made to be changed – or how is truth to be got at? 
Lord Byron
Paulick Report – Keith McCalmont – Champagne Score Sends Timberlake To Top Of Juvenile Charts
Bloodhorse – Bob Ehalt – Timberlake Catches General Partner in Champagne
TDN – Into Mischief's Timberlake Puts Shows Out in Champagne
If you enjoy living, it is not difficult to keep the sense of wonder. 
Ray Bradbury
Bloodhorse – Byron King – Locked Takes Next Step in Grade 1 Breeders' Futurity
TDN – Joe Nevills – Locked Secures Breeders' Cup Berth In Breeders' Futurity
TDN – Gun Runner's 'Rising Star' Locked Overcomes Wide Journey in Claiborne Breeders' Futurity
Never worry about theory as long as the machinery does what it's supposed to do.
Robert A. Heinlein
Bloodhorse – Tracy Gantz – Muth Leads Baffert 1-2 Finish in American Pharoah
TDN – Good Magic's 'Rising Star' Muth Tops Baffert Exacta in American Pharoah
Paulick Report – Mike Willman – Muth Beats Baffert Stablemate Wine Me Up In American Pharoah
The universe never did make sense; I suspect it was built on government contract.
Robert A. Heinlein
TDN – Patrycja Szpyra and J.N. Campbell – Mitole's Booth Breaks Like A Shot, Blitzes To 'Rising Star' Honors
For speed on Saturday Keeneland's dirt track was like running on quicksand which makes Booth's facile victory all the more impressive. The son of Mitole, in a manner reminiscent of his sire, bolted from the gate like a scalded cat with his tail on fire and never was headed. Down the stretch Nash never got close enough to beep his horn.
The real man smiles in trouble, gathers strength from distress, and grows brave by reflection. 
Thomas Paine
TDN – Alan Carasso – Gina Romantica Leads Home Brant, Brown 1-2 in First Lady
Nature does not hurry, yet everything is accomplished.
Lao Tzu
The Athletic – Jayson Stark – How Strider, Kershaw, Kelly, Carter and more made history: Weird & Wild on Day 1 of Division Series
Phil has a question:
Did all of the paralysis by analysis analytics nerds heads spin off.
ESPN – MLB Division Series: Day 1 takeaways, keys to Game 2
Phil has a question:
Are all the TV's in Gallery Furniture tuned to the Astros' games.
Phil Has a question:
Will the do any of those covers at the Grey Cup.
Bloodhorse – Karen M. Johnson – Just F Y I Delivers Another Grade 1 Win for Connections
TDN – 'Just' on Fire: Just F Y I Rolls in Sloppy Frizette for Red-Hot Justify
Bloodhorse – Tracy Gantz – Chatalas Triumphs Around Two Turns in Chandelier
TDN – Alan Carasso – Up to the Mark 'Nose' Way To the Wire in Coolmore Turf Mile
TDN – Three Witches An Upset Winner In Gulfstream's Princess Rooney
By the pricking of my thumbs,
Something wicked this way comes.
Witch Two
SportsNet – Blue Jays descend into blame game as Atkins misses chance to protect Schneider
To make mistakes is human; to stumble is commonplace; to be able to laugh at yourself is maturity. 
William Arthur Ward
Bloodhorse – Lenny Shulman – In First Turf Try, Secretariat Shatters Course Record
Thoroughbred Racing Commentary – Jay Hovdey -'Why betting on the ponies acts as both the perfect solution and the poisonous pill' – D.H. Lawrence hits the silver screen
Sports Business Journal – Bill King – Apps utilizing BetVision seeing NFL bettors wager more, watch longer
TDN – Tom Frary – Inspiral Gives Frankie His 500th Newmarket Win In The Sun Chariot
TDN – Heather Anderson – Bricks And Mortar Sires First Stakes Winner In Japan
TDN – J.N. Campbell – A Graded Stakes Saturday We Never Want To End
A manager has to convince his hitters that they have to get on base for the next guy and that no player can do it by himself. Sometimes that isn't easy. In the playoffs, you can get into trouble because everybody wants to be a hero.
Earl Weaver
The Ringer – The 2023 MLB Division Series Entrance Survey
Phil has a question:
Isn't the question who will win.
On my tombstone just write, 'The sorest loser that ever lived.' 
Earl Weaver
ESPN – Damián L. Delgado Averhoff – The history behind the national anthem at sporting events
The attraction of the virtuoso for the public is very like that of the circus for the crowd. There is always the hope that something dangerous will happen. 
Claude Debussy
TDN – Bill Finley – Secret Oath Retired; Will Sell At Fasig-Tipton November
Garden and Gun – Kim Severson – Reimagining Succotash
Sometimes Phil just gotta give into the Urge.
Paulick Report – The Friday Show Presented By Woodbine: Putting Aftercare Front And Center
The Ringer – Ben Lindbergh – How the Baltimore Orioles' Call-ups Fueled One of the Quickest Turnarounds in Baseball History
Music, I feel, must be emotional first and intellectual second. 
Maurice Ravel
The Ringer – The Drake 'For All the Dogs' Exit Survey
Defector – Charles Pierce – Tim Wakefield Was A Wizard For The Working Day
New England Living – Robert Cocuzzo – Home Team: Behind the plate with Catherine and Jason Varitek
---
Phil M Stockmen