TDN – TD Thornton – Simms Portrays Turf Paradise Sale as Lifeline, but Arizona Horsemen Grow Skeptical
---
Canadian Thoroughbred – Stolz Thoroughbreds Heads East to Ontario
Facebook – Stolz Thoroughbreds
Phil has a question:
Do you think that Clark Kent and the Undertaker are doing their jobs.
Sal sent an e-mail to Clark Kent asking:
Could you please comment on why Stolz is leaving Alberta and what you have done to try and improve the thoroughbred breeding industry in Alberta.
Phil has a question:
Do you think Sal will get a response.
---
"The frustration level…" he said. "I mean, this year, even though our success has been amazing, there isn't anything in this sport that is good right now. We need to make this sport better, so I want to start an association with the biggest owners and the biggest trainers. I think it's our responsibility. People say, `whose fault is it? Why is racing this bad?' I blame myself. I blame the owners. In other sports, like the NFL or the NBA, the owners are very involved. They run the sport. and here, we let everyone else run it for us, so I think owners and trainers taking care of the horses, the jockeys, the fans, the bettors, the tracks, working with the tracks, working with the other groups–it's time now that the owners take back this game."
Bloodhorse – Eric Mitchell – Repole Wants to Form New Owners/Trainers Group
TDN – Sue Finley – Repole: `It's Time Now That the Owners Take Back This Game'
CBS Sports – Repole aims to create owners, trainers association
For More on Repole
HolyBull.ca – Repole It's Time Now That The Owners Take Back This Game
---
Over at Keeneland on Friday Robertino Diodoro has a couple of entries including some with interest to Albertans. Charles Garvey's Debt Paid makes his first start for a $50,000 maiden tag in the 2nd race on the dirt. Christian A Torres is in the irons for Robertino.
On Saturday at Keeneland Robertino Diodoro has a couple of entries of interest to Albertans. Lawrence P. Roman, Charles Garvey and Norman Tremblay's Patriot Hills drops in for a $75,000 maiden tag in the 2nd race moving to the dirt from an uninspiring premiere on the Saratoga turf. Ricardo Santana Jr. stays in the saddle for Robertino.
In the 10th, Randy Howg's Airtime will be making his first start since the Arkansas Derby at Oaklawn in the spring if he gets in off the Also Eligible list in the 10th race a rather competitive OC $80,000n2x. Christian A Torres stays in the saddle for Robertino. Phil was hoping to see Airtime on the Derby trail this year whether it was north or south of the 49th and now looks forward to seeing him race as an older horse.
---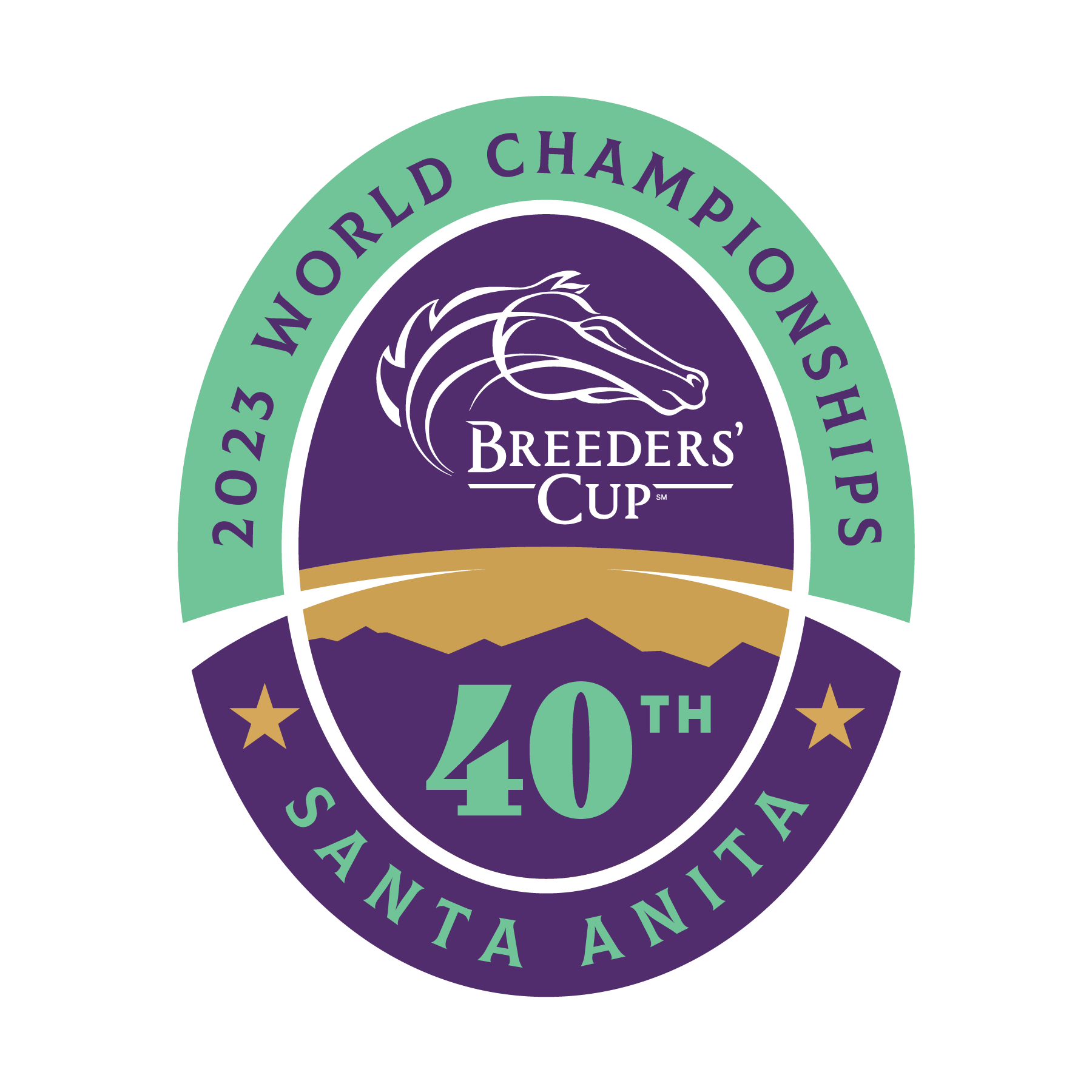 Breeders' Cup Announces 2023 Broadcast Schedule
America's Best Racing – Dan Tordjman – Foodie Guide to the Breeders' Cup: Can't-Miss Eats at Santa Anita Park
Eater – 19 Saucy Pizza Spots to Love Around Los Angeles
America's Best Racing – Dan Tordjman – Chatting With Mixologist Mark Tubridy on Creating and Preparing Official Breeders' Cup Cocktails
Time-Out – Best Dive Bars in Los Angeles
America's Best Racing – Rachel Miller – Embracing Equestrian Elegance: Carson Kressley's Seven Fashion Dos and Don'ts for the Breeders' Cup
---
---
TDN –  Tyler Baze Wins for First Time Since April after Life-Threatening Bowel Obstruction
Bloodhorse – Collmus Returns as Announcer for Del Mar Fall Meet
Paulick Report – The Friday Show Presented By Woodbine: HISA Updates From CEO Lisa Lazarus
Paulick Report – Weekend Lineup Presented By Sky Racing World: International Challengers Favored In QEII Cup
SportsNet –  David Singh – Why Astros-Rangers series will be best of MLB post-season
Texas Monthly – Richard Justice – An All-Texas MLB Playoff Series 50 Years in the Making
ESPN – Reuters – If Astros repeat, gambler 'Mattress Mack' will earn $43.4M payout
The Athletic – Jayson Stark – Stop whining about MLB's playoff system. Phillies, Astros show how to have October success
The New Yorker – Ian Urbina – The Crimes Behind the Seafood You Eat
Phil has a question:
If it's practice what you preach, why wasn't Donald Trump shot right on the fucking spot.
TDN – TD Thornton – Simms Portrays Turf Paradise Sale as Lifeline, but Arizona Horsemen Grow Skeptical
Bloodhorse – Byron King – Echo Zulu Fractures Left Front Fetlock; Surgery Planned
The Score – Simon Sharkey-Gotlieb – Phillies eliminate Braves for 2nd straight year, will face D-Backs in NLCS
Sports Illustrated – Stephanie Apstein – Phillies Send Braves Packing—Again—By Stifling Offense
Good pitching will always stop good hitting and vice-versa.
Casey Stengel
Horse Race Insider – QUEEN ELIZABETH CHALLENGE CUP INVITATIONAL HAS DRAWN A WORLD-CLASS FIELD–LITERALLY
Phil's reprising:
"I'm saying this bittersweetly: I'm one of the last ones to stand," Mr. Drape said.

He continues a rich tradition at The Times. Horse racing was a field for the literary sports writing of Red Smith, Steve Cady and Joe Durso, Mr. Drape's immediate predecessor. The sport doesn't hold the cultural currency it once did, but the subjects Mr. Drape reports on, such as horse deaths and doping offenses, have relevance beyond the track.
New York Times – Terence McGinley – Why the Horse Racing Beat Goes On
Phil has a question:
With the New York Times Sports Department closed and their acquisition of The Athletic what is Joe Drape covering now.
Front Office Sports – Eric Fisher – Citi Field Needs Better Surroundings. The Mets Owner Wants A Casino
Sports Business Journal – Ben Fischer – Chiefs putting $1 million into Germany game
Southern Living – Cameron Beall – 43 Vegetarian Side Dishes That Everyone Will Enjoy
The Ringer – Ben Lindbergh – The Mandoverse Needs a Writers Room
Paulick Report – Qipco British Championship Series – 'I Am Simply Not Ready To Retire Completely': Frankie Dettori Plans Return To Santa Anita
Paulick Report – Joe Nevills – Breeders' Futurity Winner Locked Bears Early Fruits For Eclipse Thoroughbred Partners, Walmac Farm Partnership
The Ringer – Clair McNear – Trouble Sleeping? Meet the Legion of Fans Who Drift Off Every Night Watching 'Frasier.'
TDN – J.N. Campbell – Long Weekend, Keeneland's Haggin Turf Course Hosts A Trio Of Graded Races
Garden and Gun – David Joy's Unexpected French Connection
TDN – T.D. Thornton – Former HBPA Prez On 5th Circuit Appeal: 'No Matter The Result' Both Sides Expect Supreme Court To Decide HISA'S Fate
New York Times – Luke Broadwater, Catie Edmondson and Karoun Demirjian -Scalise Withdraws as Speaker Candidate, Leaving G.O.P. in Chaos
Good people do not need laws to tell them to act responsibly, while bad people will find a way around the laws. 
Plato
Phil has a question:
Aren't you glad you live in Canada.
Thoroughbred Racing Commentary – James Thomas – A warm welcome across the pond: US owners enjoying success in Ireland
TDN – Bill Finley – Judge Throws Out PETA-Backed Lawsuit that Sought to Block Loan to NYRA for Belmont Renovations
Bloodhorse – Dick Downey – Suit to Block Belmont Renovation Funds Dismissed
Bloodhorse – Vaccarezza Gets Partial Win in Case Against Baker
Paulick Report – Kentucky Derby Museum Sets All-Time Attendance Record In Fiscal Year 2023
TSN – Taylor Swift takes in another Chiefs game with Donna Kelce, Brittany Mahomes
Bloodhorse – Racing Post – Scott Burton – Undefeated Arc de Triomphe Winner Ace Impact Retired
Phil has a question:
Will Connor Bedard be retiring at the end of his rookie season.
Southern Living – 50 Fall Cookie And Cookie Bar Recipes To Warm Up Your Kitchen
Phil has a question:
Pumpkin Chocolate Chip.
CBC – Geoff Leo – Regina Exhibition Association CEO admits conflict of interest but says it's being handled by the book
MSN News Canada Regina Exhibition Association CEO Tim Reid Admits Conflict of Interest But Says It's Being Handled By The Book
Phil has a question:
What book – the Donald Trump Ethics Guide.
Does Reid have a catchy rhyme for this.
Are the pictures as nice as the ones Reid had for Edmonton Northlands before he killed horse racing and Northlands.
It is sometimes very hard to tell the difference between history and the smell of skunk. 
Rebecca West
Regina Leader Post – Darrell Davis: Roughriders selling tickets to an uncertain future
Did watermelon prices drop in Regina this summer.
Paulick Report – 'It All Seems Like A Fairy Tale': Homebred Infinite Patience Wins Her 13th Straight Stakes Race
CNN – Kara Scanell – Sen. Bob Menendez charged with conspiracy to act as a foreign agent in new indictment
TDN – Dettori Cancels Retirement Plans to Ride in America
The Hustle – Juliet Bennett Rylah – Enshittification just keeps happening
TDN – NYRA Acquires Sugar Maple Farm
Bloodhorse – America's Best Racing – Tom Pedulla – Tamara Evokes Memories of Beholder
Los Angeles Times – Bill Plaschke – Column: Splat! Humiliated Dodgers swept into next season
Sports Illustrated – Tom Verducci – Martín Maldonado Pilots the Astros Through Another Hostile Environment Into Another ALCS
The Score – Bryan Mcwilliam and Simon Sharkey-Gotlieb – Astros beat Twins, will face Rangers in 7th consecutive ALCS appearance
Bloodhorse – Karen M Johnson – Hopeful Winner Nutella Fella Sidelined Due to Fracture
Bloodhorse – Mitole Colt Tops OBS October Yearling Sale at $250,000
ESPN – AP – Grand National to reduce field, soften fences for safety
---
Phil M Stockmen