The Score – Nick Faris – Sports boomed, reflected America, and changed forever in the 1970s
---
TDN – TD Thornton – Simms Portrays Turf Paradise Sale as Lifeline, but Arizona Horsemen Grow Skeptical
---
HolyBull.ca – Repole It's Time Now That The Owners Take Back This Game
---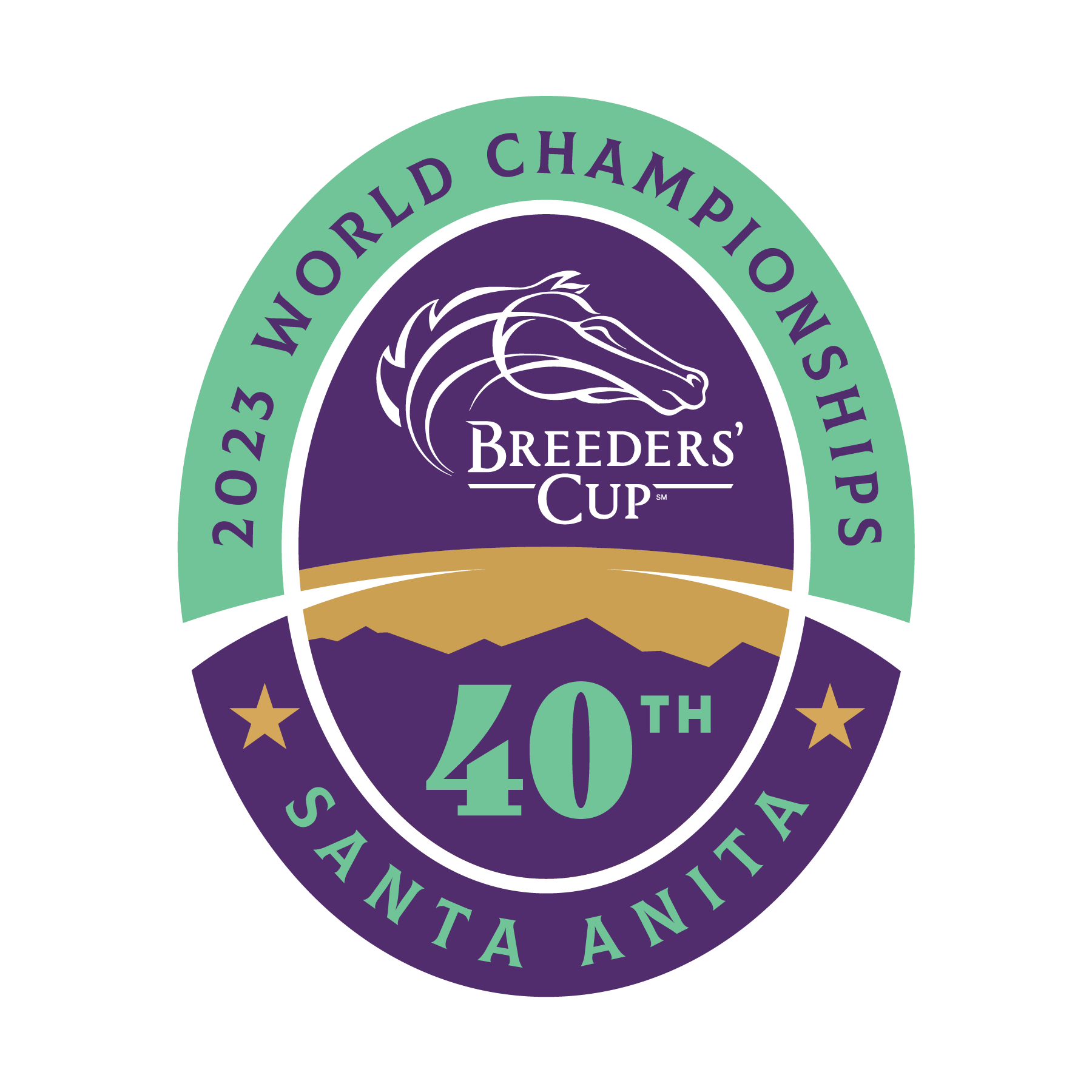 Breeders' Cup Announces 2023 Broadcast Schedule
America's Best Racing – Dan Tordjman – Foodie Guide to the Breeders' Cup: Can't-Miss Eats at Santa Anita Park
Eater – 19 Saucy Pizza Spots to Love Around Los Angeles
America's Best Racing – Dan Tordjman – Chatting With Mixologist Mark Tubridy on Creating and Preparing Official Breeders' Cup Cocktails
Time-Out – Best Dive Bars in Los Angeles
America's Best Racing – Rachel Miller – Embracing Equestrian Elegance: Carson Kressley's Seven Fashion Dos and Don'ts for the Breeders' Cup
---
---
UpRoxx – Megan Armstrong – Taylor Swift's 'The Eras Tour' Movie Will Have Merch For Fans To Buy At AMC And Cinemark Theaters
Phil spoke to a young lady who had purchased her ticket to see the movie and also a popcorn bucket and collector cup for $52.50 total including GST. Someplace somewhere B Wayne Hughes is grinning from ear to ear.
Phil has a question:
Does the $52.50 include popcorn and a beverage or is that extra.
Daily Hive – Taylor Swift Eras Tour film merch is being resold for madly high prices on eBay
Bloodhorse – Molly Rollins – Mawj Breeders' Cup-Bound After QEII Challenge Cup Score
Only seven years ago we made a treaty by which we were assured that the buffalo country should be left to us forever. Now they threaten to take that from us also. 
Sitting Bull
Los Angeles Times – Torivio Fodder – Opinion: The true crime story of the Osage Nation would take a century to tell
Will you teach your children what we have taught our children? That the earth is our mother? What befalls the earth befalls all the sons of the earth. This we know: the earth does not belong to man, man belongs to the earth. All things are connected like the blood that unites us all. Man did not weave the web of life, he is merely a strand in it. Whatever he does to the web, he does to himself. One thing we know: our god is also your god. The earth is precious to him and to harm the earth is to heap contempt on its creator.
Chief Seattle
Bloodhorse – Dean Keppler – First Mission Surges to Win Off Five-Month Break
Paulick Report – WATCH: Think About It Powers To Everest Triumph In World's Richest Turf Race
Paulick Report – Spun Glass Pulls 27-1 Surprise In Ontario Fashion, Caps Woodbine Graded Double For Hard Spun
TDN – T.D. Thornton – 'Cold' Gets Hot: $75 Longshot Put Up Via DQ To Win Maryland Million
TDN – Knockemdown Crowned 2023 TB Makeover Champion
TDN – Blacker Issues Statement, Accepts Responsibility For Not Following Rules Regarding Pre-Workout Exams
Bon Appetit – Ali Francis – The Vegan Ranch in the Heart of Texan Cattle Country
Sometimes Phil just has to succumb to the Urge.
If I owned Texas and Hell, I would rent out Texas and live in Hell.
General Philip Henry Sheridan
Sports Business Journal – Eric Fisher – The Sphere Wasn't Built For Sports. The Biggest Players Want In Anyway
TDN –  Tyler Baze Wins for First Time Since April after Life-Threatening Bowel Obstruction
Sports Business Journal – Bally Sports Arizona ceases operations
Bloodhorse – Collmus Returns as Announcer for Del Mar Fall Meet
Sports Illustrated – John Wertheim – Jim Jordan Speaker Candidacy Roils Ohio State Wrestling Community
Paulick Report – The Friday Show Presented By Woodbine: HISA Updates From CEO Lisa Lazarus
Only cows know why they stampede.
Cowboy Wisdom
Paulick Report – Weekend Lineup Presented By Sky Racing World: International Challengers Favored In QEII Cup
The Score – Donald Higney – Harden wanted to retire a Sixer, says front office had different plans
Phil has a question:
Who do you trust – Morey or Harden.
Would you want Harden on your team for a deep playoff run in the NBA.
Could the 76ers  do all NBA fans a favour and cut that fucking lying whiny bastard.
Good judgment comes from experience, and a lotta that comes from bad judgment.
Cowboy Wisdom
The Conversation – Amara Pope – How Canadian R&B artists like Drake and Justin Bieber complicate ideas of race, music and nationality
SportsNet –  David Singh – Why Astros-Rangers series will be best of MLB post-season
Texas Monthly – Richard Justice – An All-Texas MLB Playoff Series 50 Years in the Making
ESPN – Reuters – If Astros repeat, gambler 'Mattress Mack' will earn $43.4M payout
The Athletic – Jayson Stark – Stop whining about MLB's playoff system. Phillies, Astros show how to have October success
The New Yorker – Ian Urbina – The Crimes Behind the Seafood You Eat
Phil has a question:
If it's practice what you preach, why wasn't Donald Trump shot right on the fucking spot.
TDN – TD Thornton – Simms Portrays Turf Paradise Sale as Lifeline, but Arizona Horsemen Grow Skeptical
Bloodhorse – Byron King – Echo Zulu Fractures Left Front Fetlock; Surgery Planned
Good pitching will always stop good hitting and vice-versa.
Casey Stengel
Phil's reprising:
"I'm saying this bittersweetly: I'm one of the last ones to stand," Mr. Drape said.

He continues a rich tradition at The Times. Horse racing was a field for the literary sports writing of Red Smith, Steve Cady and Joe Durso, Mr. Drape's immediate predecessor. The sport doesn't hold the cultural currency it once did, but the subjects Mr. Drape reports on, such as horse deaths and doping offenses, have relevance beyond the track.
New York Times – Terence McGinley – Why the Horse Racing Beat Goes On
Phil has a question:
With the New York Times Sports Department closed and their acquisition of The Athletic what is Joe Drape covering now.
Front Office Sports – Eric Fisher – Citi Field Needs Better Surroundings. The Mets Owner Wants A Casino
Sports Business Journal – Ben Fischer – Chiefs putting $1 million into Germany game
Southern Living – Cameron Beall – 43 Vegetarian Side Dishes That Everyone Will Enjoy
The Ringer – Ben Lindbergh – The Mandoverse Needs a Writers Room
Paulick Report – Qipco British Championship Series – 'I Am Simply Not Ready To Retire Completely': Frankie Dettori Plans Return To Santa Anita
Paulick Report – Joe Nevills – Breeders' Futurity Winner Locked Bears Early Fruits For Eclipse Thoroughbred Partners, Walmac Farm Partnership
The Ringer – Clair McNear – Trouble Sleeping? Meet the Legion of Fans Who Drift Off Every Night Watching 'Frasier.'
Garden and Gun – David Joy's Unexpected French Connection
TDN – T.D. Thornton – Former HBPA Prez On 5th Circuit Appeal: 'No Matter The Result' Both Sides Expect Supreme Court To Decide HISA'S Fate
---
Phil M Stockmen