BBC – Kate Morgan – Suicide rates among veterinarians are staggering. The crisis is dire – but there may be hope in sight.
---
Facebook – JayBlackatTheTrack – Clubhouse Food Adjustment Need to be Made at Century Tracks
Thoroughbred Racing Commentary – Fran Berry: I think we can do a lot better to make racing more accessible
---
Canadian Thoroughbred – Stolz Thoroughbreds Heads East to Ontario
Facebook – Stolz Thoroughbreds
Phil has a question:
Do you think that Clark Kent and the Undertaker are doing their jobs.
Sal sent an e-mail to Clark Kent asking:
Could you please comment on why Stolz is leaving Alberta and what you have done to try and improve the thoroughbred breeding industry in Alberta.
Phil has a question:
Do you think Sal will get a response.
Phil sent an e-mail to Stolz Thoroughbreds asking?
Why are you leaving Alberta for Ontario:
What efforts did CTHS Alberta make to keep you in Alberta:
What efforts did Horse Racing Alberta Make to keep you in Alberta.
Phil received a very prompt very tactful response from Cassandra at Stolz Thoroughbreds. No blame was placed on any organization in Alberta other then pointing out that Ontario is a better market for their product and that an opportunity presented itself that they couldn't refuse.
The highlights of her comments:
"As for us and our move, we're just trying to grow and have more opportunities for our stallions. We think Ontario is a better market for future growth of what we're trying to accomplish. Plus we lived out there when we first started with this and we just really liked the life we had out there. "
…
"We are still planning to race our Alberta bred horses out here and will continue to support the yearling sales as well. We will just be standing our  stallions in Ontario since it seems to be a better fit for them, particularly Medallist in his last breeding years."
Sal has not received a response to his earlier e-mail sent to Clark Kent, but that's par for the course for the window gazers at Horse Racing Alberta during the fall with all the leaves changing colour.
---
The Score – Nick Faris – Sports boomed, reflected America, and changed forever in the 1970s
---
TDN – TD Thornton – Simms Portrays Turf Paradise Sale as Lifeline, but Arizona Horsemen Grow Skeptical
---
HolyBull.ca – Repole It's Time Now That The Owners Take Back This Game
---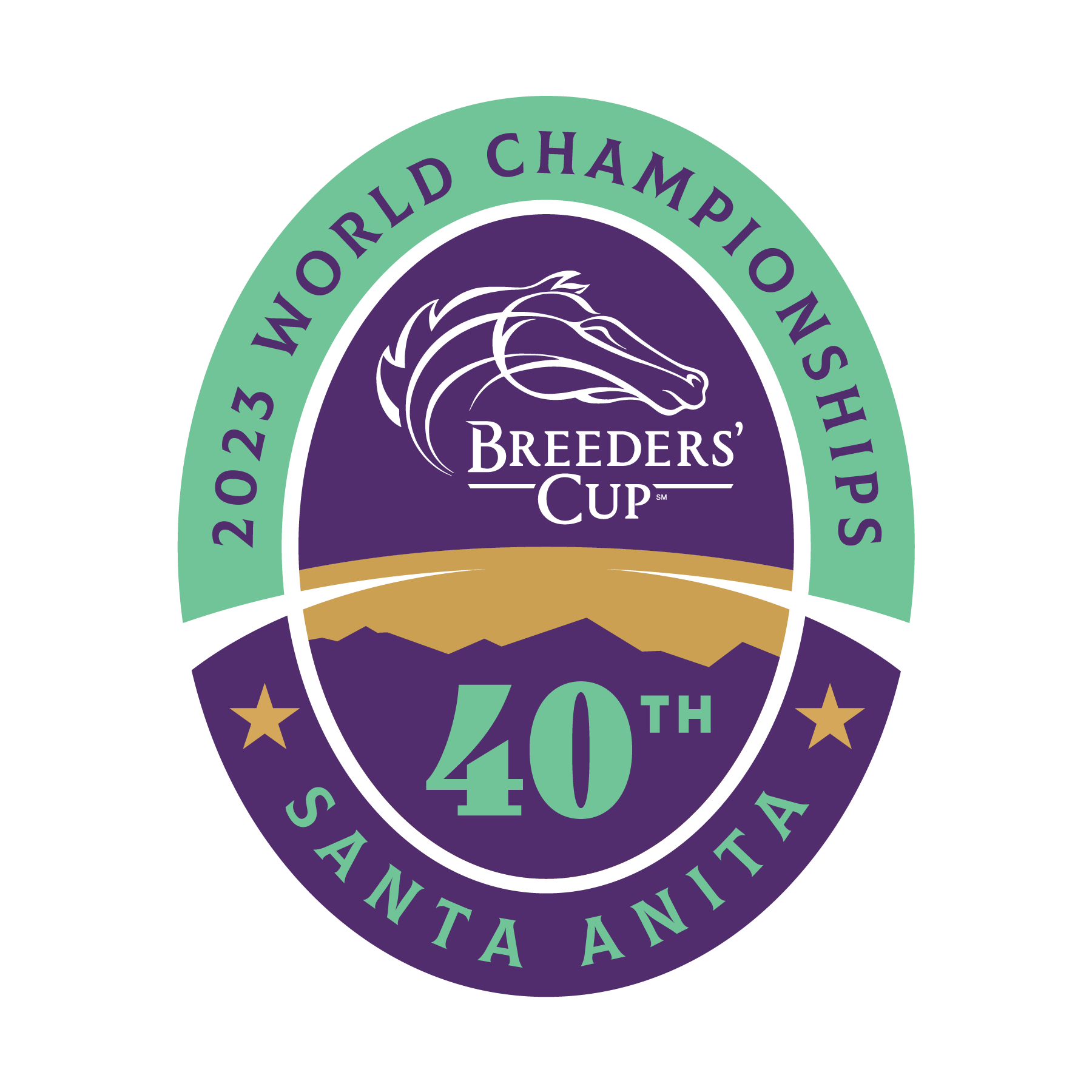 Breeders' Cup Announces 2023 Broadcast Schedule
America's Best Racing – Dan Tordjman – Foodie Guide to the Breeders' Cup: Can't-Miss Eats at Santa Anita Park
Eater – 19 Saucy Pizza Spots to Love Around Los Angeles
America's Best Racing – Dan Tordjman – Chatting With Mixologist Mark Tubridy on Creating and Preparing Official Breeders' Cup Cocktails
Time-Out – Best Dive Bars in Los Angeles
America's Best Racing – Rachel Miller – Embracing Equestrian Elegance: Carson Kressley's Seven Fashion Dos and Don'ts for the Breeders' Cup
---
Paulick Report – Ray Paulick – View From The Eighth Pole: In Horse Racing, Change Never Comes Easy
Bloodhorse – Lauren Gash – Curtain Falls on F-T NY Sale, Similar Results to 2022
TDN – Jessica Martini – Record Good Magic Colt on Top at Fasig-Tipton Saratoga Sale
TDN – Justify's Fee Doubled at Ashford for 2024
Thoroughbred Racing Commentary – Nicholas Godfrey – 'The Breeders' Cup Classic next year would be a dream' – taking the long view with Europe's newest superstar
TDN – CHRB Teams Up with The Jockey Club's InCompass Solutions to Solve California Workout Issue
ESPN – Jesse Rogers – MLB playoffs 2023: How Phillies are dominating D-backs in NLCS
Thoroughbred Idea Foundation – Canterbury Park First In North America To Eliminate 'Run-Up' Distances
The Ringer – Martin Scorsese's 81 Greatest Movie Characters, Ranked
The Score – AP – Phillies power past D-Backs with 3 homers to take NLCS opener
This next paragraph will infuriate almost every Philadelphian who reads it. For decades, the city's fans were defined by bad behavior, isolated incidents that became a collective blight on the populace. Philly fans, the shorthand went, were not just vicious and vulgar — they were dangerous. They pelted Santa Claus with snowballs. They chucked batteries at St. Louis Cardinals outfielder J.D. Drew. They cheered the injury of Dallas Cowboys wideout Michael Irvin. They booed Mike Schmidt and Allen Iverson and Donovan McNabb. They comported themselves with such rowdiness that Veterans Stadium, the former home of the Phillies and Eagles, featured a holding cell with a judge available to sentence unruly patrons.

But this paragraph will relieve almost every Philadelphian who has not yet chucked their phone into a wall. That reputation is changing, according to interviews with radio hosts, rock stars and regular folks, who described the emergence of a fanbase enlivened by the possibility of success rather than embittered by the inevitability of failure. These are kinder, gentler Philly fans – as far as that goes. "Don't get it twisted out here," said Eric Fink, a 34-year-old from Northeast Philadelphia. "We're still the same crazy people. We're just doing this a little bit differently."
The Athletic – Andy McCullough, Chad Jennings and Stephen J. Nesbitt Why kinder, gentler Philly fans are done with snowballs and Santa Claus
The Score – AP – Rangers hold off late Astros charge to take 2-0 ALCS lead
Horse Race Insider – John Pricci – UPDATED: THREE WEEKS REMAIN TO BREEDERS' CUP; GOOD NEWS AND BAD FROM THE WEEKEND
NZ Herald – Michael Guerin – Racing: New Zealand's greatest ever racing punt? Kiwi wins $10 million from TAB
Los Angeles Times – John Cherwa – Why a trainer with 527 violations is still racing horses at Santa Anita
Thoroughbred Racing Commentary – Nicholas Godfrey – 'The best two-year-old I've trained' – Aidan O'Brien on European rankings leader City Of Troy
Bloodhorse – Arcangelo to Stand at Lane's End Upon Retirement
Los Angeles Times – Kim Ng, first female general manager, leaves Marlins for same reason Derek Jeter did
The Athletic – Brittany Ghiroli – Why Kim Ng left the Marlins — and what could come next
Front Office Sports – Doug Greenberg – Trailblazing GM Kim Ng Departs Miami Marlins
TDN – Horse Racing Women's Summit Videos Available
The Ringer – Adam Nayman – A Broken Machine
The Bitter Southerner – Bruce Upholt – Chefs on Boats: Finding the Feeding Waters
SportsNet – Luke Fox – 'We've seen this movie before': Maple Leafs' mistakes hurt in quiet night for stars
Phil has a question:
Does this mean that they told the float makers to hold off on the floats for the Stanley Cup parade.
The Conversation – Ivor Shapiro – Terrorist vs. militant: The complicated language of reporting atrocities in Israel-Hamas war
ABC – 538 – Nathaniel Rakich – Will Robert F. Kennedy Jr. spoil the election for Biden — or Trump?
Paulick Report – Former Leading Minnesota Horse Owner Sentenced To 4 1/2 Years In Prison Over Alleged Ponzi Scheme
The Ringer – Mirin Fader – The Summer of Austin Reaves
Phil has a question:
Does this mean that they should start the float making in Los Angeles.
Garden and Gun – Sadie Chafe – We Asked Readers to Share Their Thanksgiving Fails, and the Responses Were Priceless
Senator Russell's Sweet Potatoes
Bloodhorse – Molly Rollins – Full Brother to Derby Winner Mage Romps at Keeneland
The Ringer – John Wilmes – The 20th Century, as Told by Martin Scorsese
Thoroughbred Racing Commentary – Graham Dench – How a cheeky ploy helped England's superfilly Pebbles to pioneering Breeders' Cup success – interview with Clive Brittain
TSN – AP – Montgomery shuts out Astros, Taveras homers as Rangers take Game 1 of ALCS
The Ringer – Ben Solak – The Hot Read, Week 6: The NFL's Last Unbeatens Have Fallen
Sports Illustrated – Albert Breer – NFL Week 6 Takeaways: Jets' and Browns' Defenses Take Down Last Undefeated Teams
Bon Appetit – Joe Sevier – 41 Christmas Eve Dinner Ideas From Cozy Comfort to Elegant Extravagance
Los Angeles Times – Michael Ordona – Ken Burns looks at history through the eyes of its national mammal in 'The American Buffalo'
It does not require many words to speak the truth.
Chief Joseph
Bloodhorse – Arcangelo Leads BC Workers With a 'Serious' Breeze
TDN – Arcangelo Tunes Up for Breeders' Cup Classic
The American Indian is of the soil, whether it be the region of forests, plains, pueblos, or mesas. He fits into the landscape, for the hand that fashioned the continent also fashioned the man for his surroundings. He once grew as naturally as the wild sunflowers, he belongs just as the buffalo belonged.
Chief Luther Standing Bear
Bloodhorse – Molly Rollins – Tony Ann Edges Caravel in Franklin Stakes
TDN – Tony Ann Bests Caravel At The Wire In Thrilling Franklin S. At Keeneland
TDN – Sue Finley – Echo Zulu Has Another Good Day After Surgery
Paulick Report – Liberty Island Secures Japan's Filly Triple Crown With Shuka Sho Triumph
Paulick Report – Keeneland To Spotlight Pioneering Jockey Cheryl White
Thoroughbred Racing Commentary – Fran Berry: I think we can do a lot better to make racing more accessible
UpRoxx – Megan Armstrong – Taylor Swift's 'The Eras Tour' Movie Will Have Merch For Fans To Buy At AMC And Cinemark Theaters
Phil spoke to a young lady who had purchased her ticket to see the movie and also a popcorn bucket and collector cup for $52.50 total including GST. Someplace somewhere B Wayne Hughes is grinning from ear to ear.
Phil has a question:
Does the $52.50 include popcorn and a beverage or is that extra.
Daily Hive – Taylor Swift Eras Tour film merch is being resold for madly high prices on eBay
Bloodhorse – Molly Rollins – Mawj Breeders' Cup-Bound After QEII Challenge Cup Score
Only seven years ago we made a treaty by which we were assured that the buffalo country should be left to us forever. Now they threaten to take that from us also. 
Sitting Bull
Los Angeles Times – Torivio Fodder – Opinion: The true crime story of the Osage Nation would take a century to tell
Will you teach your children what we have taught our children? That the earth is our mother? What befalls the earth befalls all the sons of the earth. This we know: the earth does not belong to man, man belongs to the earth. All things are connected like the blood that unites us all. Man did not weave the web of life, he is merely a strand in it. Whatever he does to the web, he does to himself. One thing we know: our god is also your god. The earth is precious to him and to harm the earth is to heap contempt on its creator.
Chief Seattle
Bloodhorse – Dean Keppler – First Mission Surges to Win Off Five-Month Break
Paulick Report – WATCH: Think About It Powers To Everest Triumph In World's Richest Turf Race
Paulick Report – Spun Glass Pulls 27-1 Surprise In Ontario Fashion, Caps Woodbine Graded Double For Hard Spun
TDN – T.D. Thornton – 'Cold' Gets Hot: $75 Longshot Put Up Via DQ To Win Maryland Million
TDN – Knockemdown Crowned 2023 TB Makeover Champion
TDN – Blacker Issues Statement, Accepts Responsibility For Not Following Rules Regarding Pre-Workout Exams
Bon Appetit – Ali Francis – The Vegan Ranch in the Heart of Texan Cattle Country
Sometimes Phil just has to succumb to the Urge.
If I owned Texas and Hell, I would rent out Texas and live in Hell.
General Philip Henry Sheridan
Sports Business Journal – Eric Fisher – The Sphere Wasn't Built For Sports. The Biggest Players Want In Anyway
TDN –  Tyler Baze Wins for First Time Since April after Life-Threatening Bowel Obstruction
Sports Business Journal – Bally Sports Arizona ceases operations
Bloodhorse – Collmus Returns as Announcer for Del Mar Fall Meet
Sports Illustrated – John Wertheim – Jim Jordan Speaker Candidacy Roils Ohio State Wrestling Community
Paulick Report – The Friday Show Presented By Woodbine: HISA Updates From CEO Lisa Lazarus
Only cows know why they stampede.
Cowboy Wisdom
Paulick Report – Weekend Lineup Presented By Sky Racing World: International Challengers Favored In QEII Cup
The Score – Donald Higney – Harden wanted to retire a Sixer, says front office had different plans
Phil has a question:
Who do you trust – Morey or Harden.
Would you want Harden on your team for a deep playoff run in the NBA.
Could the 76ers  do all NBA fans a favour and cut that fucking lying whiny bastard.
Good judgment comes from experience, and a lotta that comes from bad judgment.
Cowboy Wisdom
The Conversation – Amara Pope – How Canadian R&B artists like Drake and Justin Bieber complicate ideas of race, music and nationality
SportsNet –  David Singh – Why Astros-Rangers series will be best of MLB post-season
Texas Monthly – Richard Justice – An All-Texas MLB Playoff Series 50 Years in the Making
ESPN – Reuters – If Astros repeat, gambler 'Mattress Mack' will earn $43.4M payout
The Athletic – Jayson Stark – Stop whining about MLB's playoff system. Phillies, Astros show how to have October success
The New Yorker – Ian Urbina – The Crimes Behind the Seafood You Eat
Phil has a question:
If it's practice what you preach, why wasn't Donald Trump shot right on the fucking spot.
TDN – TD Thornton – Simms Portrays Turf Paradise Sale as Lifeline, but Arizona Horsemen Grow Skeptical
Bloodhorse – Byron King – Echo Zulu Fractures Left Front Fetlock; Surgery Planned
Good pitching will always stop good hitting and vice-versa.
Casey Stengel
Phil's reprising:
"I'm saying this bittersweetly: I'm one of the last ones to stand," Mr. Drape said.

He continues a rich tradition at The Times. Horse racing was a field for the literary sports writing of Red Smith, Steve Cady and Joe Durso, Mr. Drape's immediate predecessor. The sport doesn't hold the cultural currency it once did, but the subjects Mr. Drape reports on, such as horse deaths and doping offenses, have relevance beyond the track.
New York Times – Terence McGinley – Why the Horse Racing Beat Goes On
Phil has a question:
With the New York Times Sports Department closed and their acquisition of The Athletic what is Joe Drape covering now.
Front Office Sports – Eric Fisher – Citi Field Needs Better Surroundings. The Mets Owner Wants A Casino
Sports Business Journal – Ben Fischer – Chiefs putting $1 million into Germany game
Southern Living – Cameron Beall – 43 Vegetarian Side Dishes That Everyone Will Enjoy
The Ringer – Ben Lindbergh – The Mandoverse Needs a Writers Room
Paulick Report – Qipco British Championship Series – 'I Am Simply Not Ready To Retire Completely': Frankie Dettori Plans Return To Santa Anita
---
Phil M Stockmen