When I die, just keep playing the records. 
Jimi Hendrix
I think Freddie Mercury is probably the best of all time in terms of a rock voice. There was a vulnerability to it, his technical ability was amazing, and so much of his personality would come out through his voice. I'm not even a guy to buy Queen records, really, and I still think he's one of the best.
Chris Cornell
There's always gonna be rock n' roll bands, there's always gonna be kids that love rock n' roll records, and there will always be rock n' roll. 
Dave Grohl
Beautiful tunes are all very good and fine, and great musicians are always great, but that alone isn't enough. Most folks, when they see movies or hear records, need something that they find pulls them in, draws them in, and appeals to them beyond just the notes.
Ry Cooder
You are the music while the music lasts. 
T. S. Eliot
Have you ever Really Loved a Woman
I've said that playing the blues is like having to be black twice. Stevie Ray Vaughan missed on both counts, but I never noticed. 
B. B. King
Classical music is the kind we keep thinking will turn into a tune. 
Kin Hubbard
With A Little Help From My Friends
The record company stay out of my way. Whenever the record is finished, they take it.
Paul Simon
You used to make records, record companies sold them, and people went to record stores and bought them. That's all gone now. 
Joe Walsh
---
MSN – Jasmine King – First stage of demolition begins at Edmonton's Exhibition Lands
Phil's dedicating this one to Tim Reid.
---
Bloodhorse – Woodbine Highlights Accomplishments in Corporate Report
Woodbine 2022-2023 Corporate Responsibility Report
---
Paulick Report – Ray Paulick – View From The Eighth Pole: In Horse Racing, Change Never Comes Easy
When the winds of change blow, some people build walls and others build windmills.
Chinese proverb
---
Terry Hamilton and Murray House's American Blaze (KY) the second place finisher to Abeliefinthislivin in the 2023 Canadian Derby heads out east to Woodbine for the 2023 Ontario Derby on Saturday, October 21, 2023 going One And One Eighth Miles on the All Weather Track for $150,000CDN. Riley Rycroft trains and Ryan Munger will be in the irons.
---
BBC – Kate Morgan – Suicide rates among veterinarians are staggering. The crisis is dire – but there may be hope in sight.
---
Paulick Report – 'We Held Our Own': Hastings Thoroughbred Season Sees Increase In Average On-Track Wagering
Phil has a question:
When will the stats for the Century Mile season that ended over a month ago be published.
With the amount of money that Horse Racing Alberta transfers to the tracks from slot revenues, should Horse Racing Alberta not be monitoring the tracks to ensure that handle and other performance standards are met or exceeded.
Is there a more useless organization in the Universe than Horse Racing Alberta and its window gazers.
Did you ever think that Clark Kent would be worse than the QKB aka Tennille.
Can you hear the sound of scurrying feet.
---
Paulick Report – Fort Erie Wagering Up 39 Percent In 2023; Dramatic Tour De Fort Closes Out Season
Phil has a question:
When will the stats for the Century Mile season that ended over a month ago be published.
---
TDN – TD Thornton – Simms Portrays Turf Paradise Sale as Lifeline, but Arizona Horsemen Grow Skeptical
---
HolyBull.ca – Repole It's Time Now That The Owners Take Back This Game
---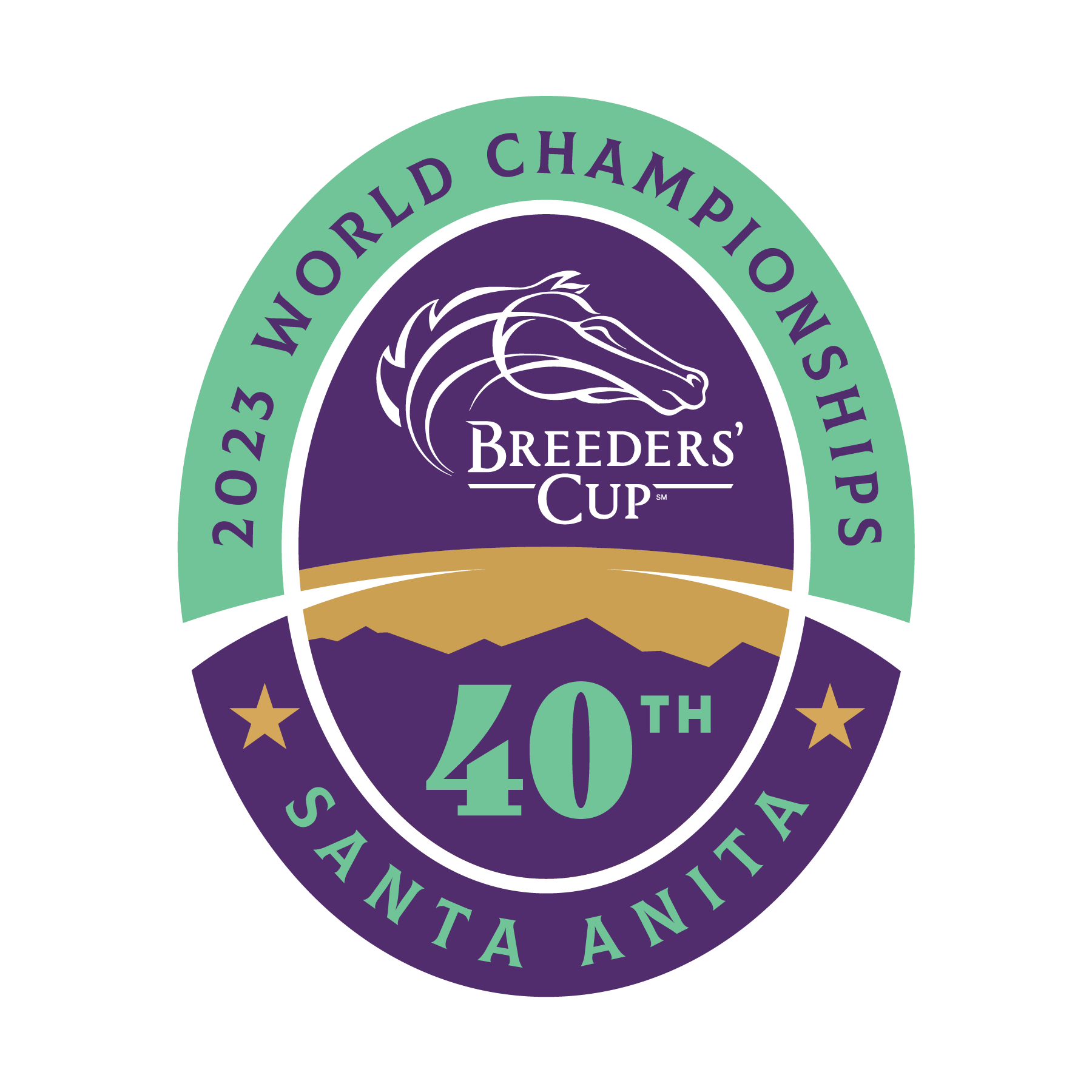 Breeders' Cup Announces 2023 Broadcast Schedule
America's Best Racing – Dan Tordjman – Foodie Guide to the Breeders' Cup: Can't-Miss Eats at Santa Anita Park
Eater – 19 Saucy Pizza Spots to Love Around Los Angeles
America's Best Racing – Dan Tordjman – Chatting With Mixologist Mark Tubridy on Creating and Preparing Official Breeders' Cup Cocktails
Time-Out – Best Dive Bars in Los Angeles
America's Best Racing – Rachel Miller – Embracing Equestrian Elegance: Carson Kressley's Seven Fashion Dos and Don'ts for the Breeders' Cup
---
Bloodhorse – 2023 Foal Crop on Pace for Continued Decline
Jockey Club Releases 2022 Breeding Statistics and 2023 Jockey Club Fact Book
---
If you can't beat 'em in the alley, you can't beat 'em on the ice.
Conn Smythe
The incident will be debated for years. People will see what they want to see. But the bottom line is this: The Astros are on the verge of going to their third straight World Series. Seems difficult to believe that in a game they badly needed to win, they were willing, for the sole purpose of vigilante justice, to fall further behind.
The Athletic – Ken Rosenthal – Did Astros intentionally hit Rangers in pivotal ALCS moment? It's difficult to believe
If you hot dog your home run and disrespect a pitcher you gotta expect chin music the next time you're at the plate. Everyone knows it. It's in the book of unwritten baseball rules.
You know the one that they keep under a mattress in one of Mattress Mack's stores.
Baseball is ninety percent mental. The other half is physical. 
Yogi Berra
Maldonado was later asked if he believed the emotions of the eighth inning fired his team up.

"Yeah," he said, "I do."
Sports Illustrated – Jelani Scott – Astros' Dusty Baker, Rangers' Adolis Garcia Tossed After Bench-Clearing Dust-Up
Jelani Scott just moved into the Top Ten on the Pun Headlines Chart with a bullet.
Sports Illustrated – Jelani Scott – Astros' Dusty Baker on Game 5 Ejection: 'I Haven't Been That Mad in a Long Time'
ESPN – Alden Gonzalez – Rangers rip Astros after tempers flare in HBP fracas: 'Not right'
Phil has a question:
Did Garcia taunt Verlander and the Astros with his hotdogging of his home run.
Did the Astros remember that taunt.
Did Maldonado call an inside pitch and then set up outside so that Garcia would get comfortable at the plate when Garcia snuck a peak at Maldonado to check location.
Was Garcia not aware of the unwritten rule about chin music after taunting on a home run.
Did Maldonado sneak a peak at Maldonado to check location.
Was Garcia more angry at getting hit or at Maldonado suckering him to get comfortable at the plate with his location fake that Garcia snuck a peak at.
How can you think and hit at the same time?
Yogi Berra
The Score – Bryan McWilliam – Astros on brink of 3rd straight World Series after Altuve's 9th-inning HR
There ain't no genius here. Strategy in baseball is overrated. People say, 'That Weaver, he plays for the long ball too much.' You bet I do. Hit 'em out. Then I got no worry about somebody lousing up a bunt, I got no worry about the hit and run – and that's really overrated – I got no worry about base-running errors. And I can't screw it up myself. 
Earl Weaver
Fan Nation – Brady Farkas – Altuve, Bregman, Make Baseball History in Incredible Game 5 Win For Houston Astros
ESPN – 2023 MLB playoffs: 5 wildest moments from epic day in LCS
Italians can not beat us, but we can certainly lose against them.
Johan Cruyff
The Score – AP – D-Backs tie NLCS with late comeback in Game 4
Sports Business Journal – Blackhawks crack down on third-party ticket brokers with offseason audit
Phil has a question:
Does Taylor Swift care enough about her fans to audit her ticket sales to keep the brokers out.
National Post – Ken Dryden book excerpt: Canada's make-or-break moment in '67
"The men from HIWU told John, 'If you give us some information [on other people breaking the rules], we'll cut you some slack,'" is how Diana recalled the conversation.

"Come on, you don't know somebody that's doing something?" Diana said the agents prodded.

John's curt reply was that he'd been minding his own business as a trainer for nearly 50 years, and he wasn't now about to start getting involved in what other racetrackers did.
TDN – T.D. Thornton – HIWU Descends Upon a Shedrow, Upending Life For a Mom-and Pop Stable
If Repole wants to do something beneficial for horse racing he needs to get the owners together and threaten a boycott of the Breeders Cup unless Lisa Lazarus and the entire HISA Board are immediately replaced with people who understand horse racing.
Phil has a question:
Who the fuck does Lisa Lazarus think she is – Joe McCarthy.
It's like deja-vu, all over again. 
Yogi Berra
TDN – Jessica Martini – Johnson Cross a Partnership That Works
TDN – Justify's First Grade I Winner Arabian Lion Retired To Spendthrift
Paulick Report – Chelsea Hackbarth – Breeders' Cup Presents Connections: Trombetta Hoping For Another Turf Sprint Surprise
Paulick Report – The Friday Show Presented By Woodbine: Equine Surgeon Dr. Ryan Carpenter On Echo Zulu
The Ringer – Manuela Lazic – With 'Killers of the Flower Moon,' Scorsese Tells the Ultimate Gangster Story
Racing Post – Liam Headd – 2023 British Champions Day at Ascot: raceday running order and how to watch
Sports Business Journal – MLB to focus on influencer partnerships in World Series social strategy
Baseball is almost the only orderly thing in a very unorderly world. If you get three strikes, even the best lawyer in the world can't get you off.
Bill Veeck
Spots Illustrated – John Traina – Bill Simmons on Sports Media, His Time at ESPN, Podcasting, Gambling and Much More
The Telegraph – Hannah Boland – 'Holy grail' bottle of whisky expected to fetch £1.2m at auction
Daily Mail – Miriam Kuepper – Grapes of wrath: Furious French wine makers destroy crate-loads of Spanish sparkling wine and pour gallons of red over the streets in protest over cheap imports of booze from neighbouring country
Horse Race Insider – John Pricci – UPDATE 1: IN SEARCH OF A BREEDERS' BANKROLL; TRIP ANALYSIS OF FIRST TWO RAINBOW 6 LEGS
The Score – Travis Sawchik – The Phillies have mastered the psychology of the postseason
ESPN – Aidan Gonzalez – Jose Altuve, in 100th playoff game, sparks Astros in Game 4 win
The Score – AP – Astros tie ALCS with back-to-back road wins vs. Rangers
The Score – Bryan McWilliam – D-Backs' Marte walks off Phillies to take Game 3 of NLCS
Sports Illustrated – Stephanie Apstein – Ketel Marte's Walk-Off Shows That Anything Is Possible With These Diamondbacks
The key step for an infielder is the first one… but before the ball is hit.
Earl Weaver
TDN – Emma Berry – Soumillon: 'I want to give back to racing, and to the horse, what they have given me'
Bloodhorse – FanDuel TV to Cover Breeders' Cup Pre-Entries
Bloodhorse – Jim Mulvihill – DK Horse Approved to Take Bets at CHRB Meeting
The Ringer – Eric Ducker – Concert Tour Films Are Having a Moment
People who live in the past generally are afraid to compete in the present. I've got my faults, but living in the past is not one of them. There's no future in it.
Sparky Anderson
Southern Living – 26 Chicken Soup Recipes To Cozy Up With Tonight
Bloodhorse – HIWU Halts Provisional Suspensions With Select Drugs
Paulick Report – HIWU Lifts Two Metformin Suspensions After Laboratories Found To Have Applied Different Limits Of Detection
TDN – Dan Ross – HIWU: Efforts to Harmonize Laboratory "Testing Sensitivity" Underway
Bloodhorse – Lauren Gash – Brion, Four Other Suspensions Lifted by HIWU
TDN – Pletcher Breezes Breeders' Cup Dozen at Keeneland
Bloodhorse – Pletcher Breezes Dozen Considered for Breeders' Cup
Paulick Report – NYRA Partners With Ed Brown Society To Create Opportunities For People Of Color In Thoroughbred Racing
Front Office Sports – Own Poindexter – Former Miami Marlins President Says Bruce Sherman Fired Derek Jeter
Phil has a question:
How can the Marlins expect to field a functional baseball team when their front office makes Horse Racing Alberta look almost competent.
ESPN – Stephen A. calls on James Harden to grow up
Bloodhorse – Bob Ehalt – Forte Retired; Headed to Stud at Spendthrift Farm
Bloodhorse – Racing Post – Scott Burton – Without Parole Filly Goes to Mandore, Madaket at Arqana
Paulick Report – Joe Nevills – Blue-Collar Runners Bolster Earnings Dramatically Through Kentucky Thoroughbred Development Fund
SportsNet – AP – Scherzer roughed up by Astros in return from injury
The Score – AP – Javier, Astros hand Rangers 1st loss of postseason
New York Times – Richard Fausset and Danny Hakim – Sidney Powell Pleads Guilty in Georgia Trump Case
Bloodhorse – Keeneland to Construct New Paddock Building
Paulick Report – 'I Have Been Waiting A Long Time': Corey Lanerie Rides 5,000th Winner At Keeneland
Bloodhorse – Jim Mulvihill – Lanerie Reaches Rare Milestone at Keeneland
Thoroughbred Racing Commentary – Nicholas Godfrey – What's been happening: Arcangelo, Keeneland, William Buick, Corey Lanerie and more …
Los Angeles Times – Liz Szabo – Suzanne Somers pioneered the role of celebrity purveyor of medical misinformation
TDN – Early Voting Removed From 2024 Covering Duties at Coolmore
A total of 48 broodmares, yearlings, weanling and horses of racing age sold for $252,400 for an average of $5,258, down from the 2022 sale average of $9,396. The median price was $3,000, down from $6,250 a year ago.
Canadian Thoroughbred – Broodmare Maritime Breeze Tops CTHS Ontario Mixed Sale
TDN – FTBOA Reelects George Isaacs as President
Southern Living – Jorie Nicole McDonald – Where Did Hush Puppies Come From?
Sports Illustrated – Karl Rasmussen – Why James Harden's Potential Trade to Clippers Has Reached Standstill, per Report
The Ringer – Logan Murdock – Jordan Poole Is Going His Own Way
The Athletic – Shams Charania and Mike Vorkunov – 76ers' Joel Embiid nearing deal to represent Skechers' new basketball division: Sources
Diamonds On The Soles Of Her Shoes
Front Office Sports – Michael McCarthy and A.J. Perez – Disney Lifts Curtain on ESPN Financials Amid Sports TV's Uncertainties
Paulick Report – 'We Think It's The Right Opportunity': Lukas Classic Winner Clapton Will Point To Breeders' Cup Classic
Sometimes Phil just gotta give in to the Urge
The Ringer – Keith Phipps – 'Kundun,' I Liked It!
Everybody wants to save the Earth; nobody wants to help Mom do the dishes.
P.J. O'Rourke
Study Finds – Any Chodroff – Best Mushroom Coffee: Top 7 Brands Most Recommended By Experts
Sports Business Journal – Fans pack Philly stadiums for epic sports night
There is nothing permanent except change.
Heraclitus
Paulick Report – Letter To The Editor: Thanks For The Perspective On Thoroughbreds Doing Dressage
---
Phil M Stockmen