Amplify Horse Racing Launches New Website, Including Job Board
---
Pierre Esquirol's homebred Jeff Fa Fa makes a jump in class to the Big Apple in this Friday's Bold Ruler GIII going furlongs for $200,000US at the Belmont at Big A meet at Aqueduct. Manitoba born Rob Atras will handle the training duties with Kendrick Carmouche in the saddle.
After the Wire – Keith McCalmont – Jeff Fa Fa Will Try to Run Run Far Far in G3 Bold Ruler
---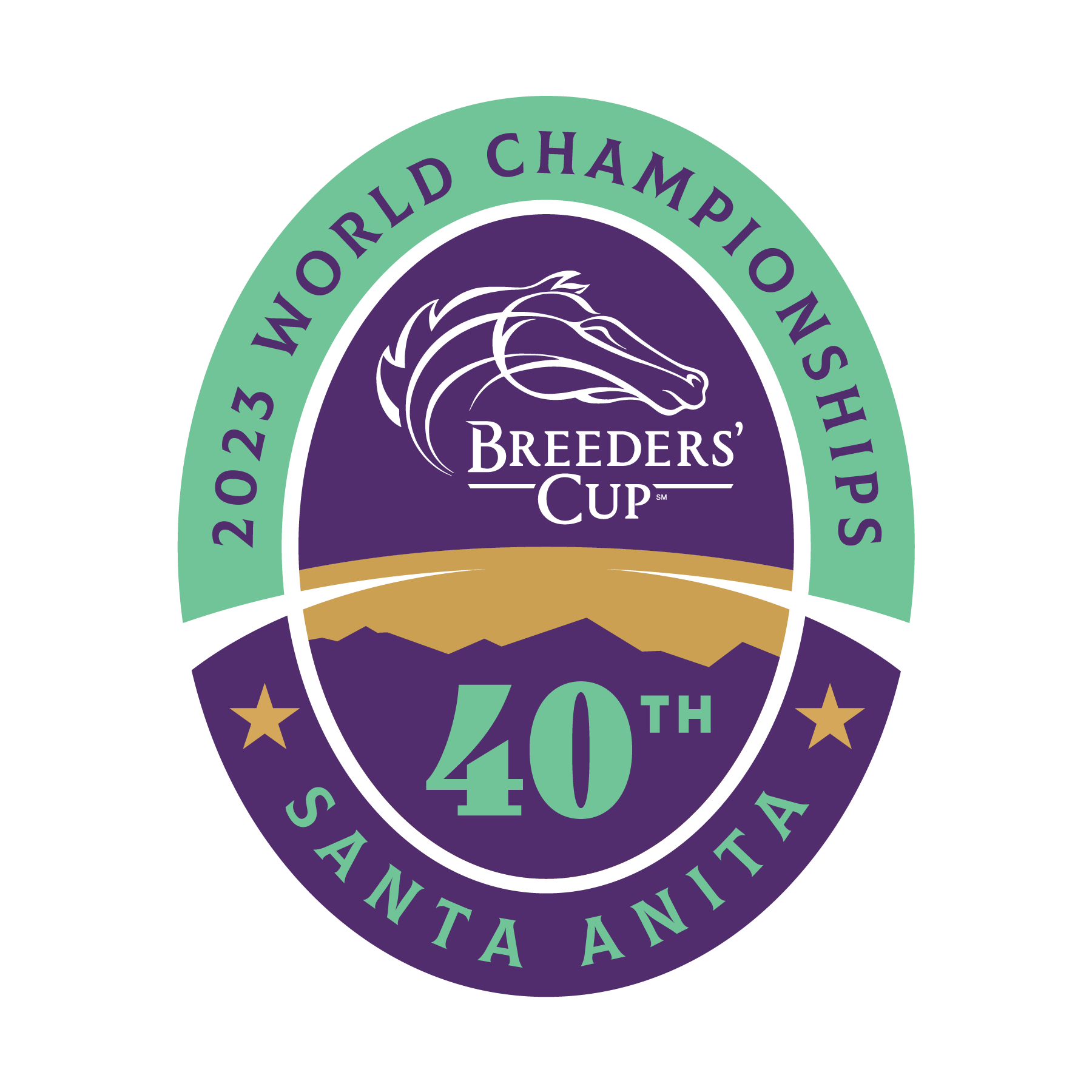 Breeders Cup Races
Breeders' Cup Announces 2023 Broadcast Schedule
America's Best Racing – Beginner's Guide to the Breeders' Cup World Championships
---
America's Best Racing – Patrick Reed – 2023 Breeders' Cup Travel Guide: Where to Go and What to Do in the Arcadia-Pasadena Area
Study Finds – Meaghan Babaker – Best Bourbon: Top 5 Bottles Most Recommended By Experts 
America's Best Racing – Patrick Reed – Forty Years of Breeders' Cup Pop Culture: Then vs. Now
America's Best Racing – Mike Currie – ABR's Guide to Throwing an Amazing Breeders' Cup Watch Party
America's Best Racing – Dan Tordjman – Foodie Guide to the Breeders' Cup: Can't-Miss Eats at Santa Anita Park
Eater – 19 Saucy Pizza Spots to Love Around Los Angeles
America's Best Racing – Dan Tordjman – Chatting With Mixologist Mark Tubridy on Creating and Preparing Official Breeders' Cup Cocktails
Time-Out – Best Dive Bars in Los Angeles
America's Best Racing – Rachel Miller – Embracing Equestrian Elegance: Carson Kressley's Seven Fashion Dos and Don'ts for the Breeders' Cup
---
Covers -Geoff Zochodne –  Documents Show Sports Betting-Related Uncertainty for Canada's Horse Racing Sector
Most telling about horse racing's uncertain future is that there is no menu button for horse racing on Covers.
Phil has a question:
Would any of the minions at Horse Racing Alberta have the slightest clue about Zochodne is saying.
Do the minions at Horse Racing Alberta think that gazing out a window and cashing their paycheques is a solution to the problems that Zochodne is outlining.
Can you hear the scurrying.
---
When I die, just keep playing the records. 
Jimi Hendrix
I think Freddie Mercury is probably the best of all time in terms of a rock voice. There was a vulnerability to it, his technical ability was amazing, and so much of his personality would come out through his voice. I'm not even a guy to buy Queen records, really, and I still think he's one of the best.
Chris Cornell
There's always gonna be rock n' roll bands, there's always gonna be kids that love rock n' roll records, and there will always be rock n' roll. 
Dave Grohl
Beautiful tunes are all very good and fine, and great musicians are always great, but that alone isn't enough. Most folks, when they see movies or hear records, need something that they find pulls them in, draws them in, and appeals to them beyond just the notes.
Ry Cooder
You are the music while the music lasts. 
T. S. Eliot
Have you ever Really Loved a Woman
I've said that playing the blues is like having to be black twice. Stevie Ray Vaughan missed on both counts, but I never noticed. 
B. B. King
Classical music is the kind we keep thinking will turn into a tune. 
Kin Hubbard
With A Little Help From My Friends
The record company stay out of my way. Whenever the record is finished, they take it.
Paul Simon
You used to make records, record companies sold them, and people went to record stores and bought them. That's all gone now. 
Joe Walsh
---
Global Nerws – Jasmine King – First stage of demolition begins at Edmonton's Exhibition Lands
Phil's dedicating this one to Tim Reid.
---
Paulick Report – Ray Paulick – View From The Eighth Pole: In Horse Racing, Change Never Comes Easy
When the winds of change blow, some people build walls and others build windmills.
Chinese proverb
---
Bloodhorse – Lauren Gash – Pair of $500,000 Colts Top Day 2 at Fasig-Tipton Sale
ESPN – Jeff Passan – D-backs top Phillies in Game 7, make 1st World Series since '01
Thoroughbred Racing Commentary – 'The Breeders' Cup puts equine safety first and foremost' – Q+A with Drew Fleming
TDN – Breeders' Cup Veterinary Team Conducts Enhanced Pre-Screening
TDN – Letter to the Editor: HISA's CEO Lisa Lazarus Issues Response to Pimental Article
Phil has a question:
Wasn't the appropriate response for Lisa Lazarus to hand in her resignation.
Paulick Report – Kentucky Horse Council: Who Will Care For Your Horse When You Can't?
The Ringer – Nora Princiotti – What Is Going On With Deshaun Watson and the Cleveland Browns?
Phil has a question:
What did the Browns expect from a guy that had so many massage appointments.
The Bitter Southerner – Tom Maxwell – We Salted Nannie
The Ringer – Adam Nayman – In 'Killers of the Flower Moon,' No One Is Spared
ESPN – Alex Scarborough and Adam Rittenburg – What college football coaches are saying about sign stealing
Phil has a question:
When Bill retires will he open the Bill Belichek School of Sports Espionage.
SportsNet – AP – Rangers blow out Astros in Game 7 to win AL pennant, spot in 2023 World Series
ESPN – Alden Gonzalez – MVP Adolis Garcia, Rangers dethrone Astros to win ALCS
ESPN – Jeff Passan – MLB Playoffs 2023: How this October delivered two Game 7s
Phil has a question:
Who's whining about the MLB playoff structure now.
Sports Business Journal – John Ourand – Rangers-Astros ALCS finale is 'found money' for Fox Sports
Sports Illustrated – Jelani Scott – Astros Manager Dusty Baker Eyeing Retirement, Plans for 2023 Season to Be His Last, per Report
Front Office Sports – A.J. Perez – The Fight to Guarantee NBA Broadcasts Amid Continuing RSN Uncertainty
Paulick Report – 'A Humbling Tribute': Frankie Dettori Statue Unveiled At Ascot Racecourse
Bloodhorse – Canterbury Begins Construction of Three 108-Stall Barns
Paulick Report – Ray Paulick – HISA Looking Into Slow Response Time To Treat Injured Jockey At Remington Park
Garden and Gun – Ron Rash's Ghostly Inspirations
Southern Living – Kaitlyn Yarborough – Our Favorite Fall Side Dishes That Belong At Your Next Potluck
TDN – Classic Contenders Arabian Knight, White Abarrio Headline Breeders' Cup Works
Horse Race Insider – John Pricci – FIFTY-ONE FOREIGN INVADERS UNDERSCORES BREEDERS' CUP XL AS A TRUE WORLD CLASS EVENT
Thoroughbred Racing Commentary – Nicholas Godfrey – 'What a horse!' – Big Rock joins world top ten with wide-margin Ascot triumph
Canada's National Observer – Julian Bahati Axmann – Time to torch old approaches to forestry and fire
Bloodhorse – Lauren Gash – Typical Market on Day 1 of Kentucky October Sale
TDN – Jessica Martini – $500k Justify Colt Paces 'Solid' Fasig-Tipton October Opener
TDN – OwnerView Accepting New Owner of the Year Nominations
Bloodhorse – Weatherbys Reports Breeding Stats for England, Ireland
The Conversation – Zafar Adeel – Israel-Palestine conflict: How sharing the waters of the Jordan River could be a pathway to peace
FiveThirtyEight – Voters under 30 are trending left of the general electorate
Sports Illustrated – Gilberto Manzano – NFL Week 7 Winners and Losers: Chargers, Packers Facing Big Questions
Science Translational Medicine – Anthony S Fauci – What keeps me up at night
America's Best Racing – Jennifer Kelly – 'Tough as Hell': Cindy Murphy Planning to Retire From Riding After Reaching a Milestone
The Ringer – Miles Surrey – 'Killers of the Flower Moon' Not Only Justifies Its Lengthy Run Time—It's Essential to the Story
ESPN – Jake Trotter – Browns' Deshaun Watson 'not sure' if he reinjured shoulder
Phil has a question:
What did the Browns expect from a guy that had so many massage appointments.
The Ringer – Danny Chau – Is James Harden Worth the Squeeze for the Clippers?
Bloodhorse – Racing Post – King of Steel Takes Champion in Dettori's UK Farewell
---
Phil M Stockmen