TDN – TD Thornton – Report: Outlandishly High Pari-Mutual Pools Might Have Been Sparked By FanDuel 'Glitch'
Horse Racing Nation – Ed DeRosa – Who bet millions into Wednesday exotic pools at various tracks?
Paulick Report – Ray Paulick – 'Technical Issues and Potential Fraud' Involved In Large Mystery Wagers
---
OPENING DAY HIGHLIGHTS
Free* Santa Anita Wall Calendar
Frontrunner Buffet
Craft Beer Trackside Festival
Loge Box Seats & Trackside Dining
Whiskey in Winter in the Chandelier Room
Winter Family Fun Zone
Premium Golden Road Pub
Showvivor Contest Begins
*With paid admission, while supplies last.
---
America's Best Racing – Terry Conway – Northern Dancer: A 'Pocket Battleship' Who Became a Worldwide Influence
---
---
TSN – Fajardo relishing 'second chance' season with Alouettes as 110th Grey Cup nears
SportsNet – CP – CFL commissioner Ambrosie says he still has energy to remain in current post
Phil has a question:
Is energy enough to stop the CFL's slide into oblivion.
Sports Business Journal – Winning the Next Wave of Sport Fans
World Soccer Talk – Kyle Fansler – Soccer surpasses NHL as 4th most popular sport in United States
---
Paulick Report – Breyer To Honor Horse-Human Connection With New Cody's Wish Model
Horse Race Insider – John Pricci – WILL THE STORY OF THE YEAR THAT BECAME A FAIRYTALE LEAD TO A HORSE OF THE YEAR TITLE?
---
A memorial service will be held at Hilltop Farm in the Spring.
---
I was typecast for a long time. A lot of people thought all Divine could do was play a loud, beefy blonde.
Divine
Sports Illustrated – Pat Forde – Michigan Has Gotten Curiously Quiet on Its Sign-Stealing Scandal
If they think we've got an edge, we've got an edge.
Red Auerbach
Paulick Report – Chelsea Hackbarth – Breeders' Cup Presents Connections: Goodnight Olive Gave Owners Much More Than A Ghost Story
Canada's National Observer – Volkmar Richter – MOVIES: What came before the Hunger Games; can soccer's big losers turn things around and what about the Rolling Stones?
Rolling Stone – Marlow Stern – The Rolling Stones' Hell-Raising Original Ringleader
Rolling Stone – The 27 Club: A Brief History
Bloodhorse – Byron King – Outs Contribute to Drop in Keeneland HORA Sale Figures
TDN – Steve Sherack – Recent Maiden Winners Share Spotlight at Keeneland's Horses of Racing Age Sale
Horse Race Insider – John Pricci – UPDATE FINAL: PREPPING FOR THE BIG HOLIDAY WEEKEND, A FEW PLAYS TO HELP PASS THE TIME
Paulick Report – HIWU Determines New Testing Specification For Cocaine In Blood Samples; Withdraws Positives For Trainers Keri Brion, McLane Hendricks
TDN – HIWU Withdraws Cases Against Trainers Brion, Hendriks
Phil has a question:
Can all of the staff at HISA and HIWU including Lisa Lazarus be provisionally fired and then let back if they can prove their merits.
Garden and Gun – Sadie Chafe – Seven Sauces for Thanksgiving
Phil's One Sauce for All Holidays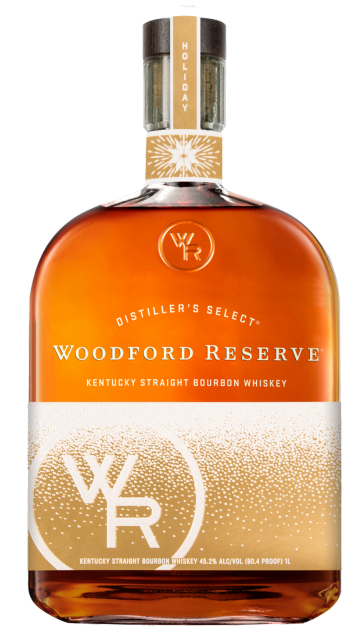 Southern Living – Josh Miller – 10 Ingredients Our Food Editor Says You Might Want To Avoid This Thanksgiving
No legacy is so rich as honesty. 
William Shakespeare
Front Office Sports – Michael McCarthy – Charissa Thompson's On-Air Admission Sparks Controversy
USA Today – Mike Freeman – Charissa Thompson saying she made up sideline reports is a bigger problem than you think
Phil has a question:
Have you ever seen a bigger fucking blonde bimbo than Charissa Thompson.
Why has she not been fired.
Does she think she's Tucker Carlson.
Did she not just confirm that the blonde bimbos are just there for their looks.
The Ringer – Dan Moore – The Long, Sad Story of the Stealing of the Oakland A's
Paulick Report – Vince Bruun – Emerald Downs Will Add Three Days To 2024 Season; 55 Race Days Begin May 4
Paulick Report – Jeff Maday – Canterbury Park Plans 10 Percent Purse Increase With 54 Race Dates In 2024
Thoroughbred Racing Commentary – Steve Dennis – 'There would never be another Secretariat … it was goodbye to the embodiment of a dream' – Steve Dennis with a final farewell
TDN – Post-Race Samples From 2023 Breeders' Cup Cleared By HIWU
Sports Illustrated – Patrick Andres – Jim Harbaugh Accepts Three-Game Suspension As Big Ten Closes Michigan Investigation
Phil has a question:
Will Jim Harbaugh be heading to the Patriots when Belichek retires this off-season.
TDN – Jessica Martini – 'Pragmatic' Keeneland November Sale Concludes with Numbers Down
Bloodhorse – Lauren Gash – Curtain Falls on Keeneland November to Slight Decline
The Ringer – Ian Cohen – The Hotelier Is Finding Home in All Sorts of Places
Bloodhorse – Mollie Rollins – Rich Strike Withdrawn From Keeneland HORA Sale
Paulick Report – Kentucky Derby Winner Rich Strike Scratched From Keeneland November Sale, Will Remain In 'Light Exercise'
Garden and Gun – Sadie Chafe – Twenty-Two Thanksgiving Desserts
Southern Living – Our 71 Best Thanksgiving Recipes Of All Time
The Conversation – Verdict in Nathaniel Veltman trial provides a legal roadmap on how acts of terrorism can result in first-degree murder convictions
Garden and Gun – CJ Lotz Diego – John Grisham Talks Hit Storylines, Morning Writing, and His First Reaction to Matthew McConaughey
If you want to be happy, be.
Tolstoy Leo
The Athletic – Daniel Taylor – Why football fears tramadol: 'It's an evil drug – it nearly killed me'
TDN – Dan Ross – HISA Town Hall: Lawyers, Positive Test Rates, and Rule Changes
Paulick Report – Natalie Voss – OOCT, Contamination And Other Topics From The HISA Town Hall
Phil has a question:
Do you think that HISA / HIWU has improved horse racing in the United States.
Bloodhorse – $80,000 Mare Precipitate Tops Day 8 of Keeneland Sale
TDN – Juddmonte Mare on Top as Numbers Continue Down at Keeneland November
Bloodhorse – Bob Ehalt – Brown Sends Out Three in Big A's Hill Prince
Thoroughbred Racing Commentary – Nicholas Godfrey – What's been happening: Auguste Rodin stays in training, Rich Strike retired, Cartier Awards, Bahrain latest and more
Garden and Gun – Vivian Howard – How Vivian Howard Fries a Foolproof Turkey
Garden and Gin – Emily Daily and Jeff Allen – Corn Casserole with a Kick
The Kitchn – Ina Garten's Mustard-Roasted Potatoes
The Score –  Matthew Winick – Draymond suspended 5 games for putting Gobert in headlock
TDN – Calvin Harris Headlines Pegasus World Cup Festivities
Paulick Report – Joe Nevills – Kentucky Derby Runner Mr. Z Headed To Saudi Arabia After Keeneland November Sale
Front Office Sports – Doug Greenberg – Bankruptcy Judge Approves NBA, Bally Sports Deal, But It's Complicated
ESPN – Dan Graziano – Deshaun Watson injury: Contract fallout, future for Browns
Los Angeles Times – LZ Granderson – Colin Kaepernick's Exile From NFL Is Dumber Than Ever
When you arise in the morning, give thanks for the morning light, for your life and strength. Give thanks for your food and the joy of living. If you see no reason for giving thanks, the fault lies in yourself.
Tecumseh
SportsNet – O'Shea and Maas reflect on relationship, praise each other ahead of Grey Cup clash
Phil has a question:
Did you know that the Grey Cup is fast approaching.
How many people in Canada know what the Grey Cup is.
When all candles be out, all cats be grey.
John Heywood
Hamilton City Magazine – FESTIVAL GUIDE: THE GREY CUP IS BACK IN THE HAMMER!
Vox – Hannah Seo – The case for inviting everyone to everything
Saturday Night's Alright for fighting
Front Office Sports – Michael McCarthy – ESPN Off To Best Monday Night Football Start Ever
Garden and Gun – Lindsey Liles – Sake Could Be Arkansas's Next Big Thing
Bon Appetit – Alex Beggs – What Is a Shallot? And…How, Exactly, Is It Different From an Onion?
Southern Living – Patricia S York – The Difference Between A Shallot And An Onion
Southern Living – Alana Al-Hatlani – What Is The Holy Trinity Of Cajun And Creole Cooking?
Soffritto ~ The Holy Trinity of Italian Cuisine
Southern Living – Tamara Gane – What Exactly Is A Vidalia Onion?
Epicurious – Esther Chung and Joe Sevier – 11 Types of Onions and the Best Way to Use Them
Phil has a question:
Will Tom Wilkinson be frying up some Wyoming onions for Grey Cup Day.
TDN – Max Hodge – Letter to the Editor: `Give The Jockey Club to the Industry'
TDN – Hayden Urges Racing Supporters to E-Mail 60 Minutes
Harness Link – Ed Martin – RCI President's reaction to 60 Minutes Piece
Phil has a question:
Who can can Lisa Lazarus.
Thoroughbred Racing Commentary – Jay Hovdey – 'Tough to swallow … local stables were shut out stone cold' – Jay Hovdey examines the West Coast whitewash at the Breeders' Cup
Paulick Report – 'Best Case Scenario' Has Breeders' Cup Classic Winner White Abarrio Training Up To Saudi Cup
TDN – Christina Bossinakis – Stakes Winning Daughter of Temple City Heads Book 4 Finale
Bloodhorse – Ocean Safari Leads Session 7 at Keeneland
Paulick Report – Ray Paulick – Lone Star Park Quarter Horse Jockeys Refuse To Ride, But No One Saying Why
The Ringer – Michael Pina – Don't Throw Dirt on the Clippers Just Yet
ESPN – Jake Trotter – Deshaun Watson needs shoulder surgery, out for rest of 2023
Los Angeles Times – LZ Granderson – Colin Kaepernick's Exile From NFL Is Dumber Than Ever
Be bad, but at least don't be a liar, a deceiver!
Leo Tolstoy
Bloodhorse  J Keeler Johnson – 5 Kentucky Derby Contenders You Should Follow
America's Best Racing – Mike Curry – Exploring Star Wars-Inspired Racehorse Names
Don't forget Dorth Vader, a John Ropes Florida homebred. Dorth Vader is by Girvin (Tale of Ekati) out of the Yonaguska mare Hardcore Candy who was campaigned in Alberta by Darrell Landry and then Amber Buniak and Ryan McLean. Hardcore Candy won 8 races from 40 starts with 8 seconds and 4 thirds, earning $101,308. She was Stakes placed in the Freedom of the City Stakes (Black Type) at Northlands Park.
Bloodhorse – Act Now Highlights Session 6 at $610,000
TDN – Christina Bossinakis – Dam of TDN Rising Star Coach Prime Brings $610K at KEENOV
Bloodhorse – Bob Ehalt – Senor Buscador a Possibility for Cigar, Pegasus
Los Angeles Times – Chuck Schilken – LaMelo and Lonzo Ball sued for more than $200 million by Big Baller Brand co-founder
ESPN – David Purdum – Texans' last-second win vs. Bengals nets $5.5M parlay payout
---
Phil M Stockmen